We use affiliate links. They let us sustain ourselves at no cost to you.
Sneaker Bot Success Tracker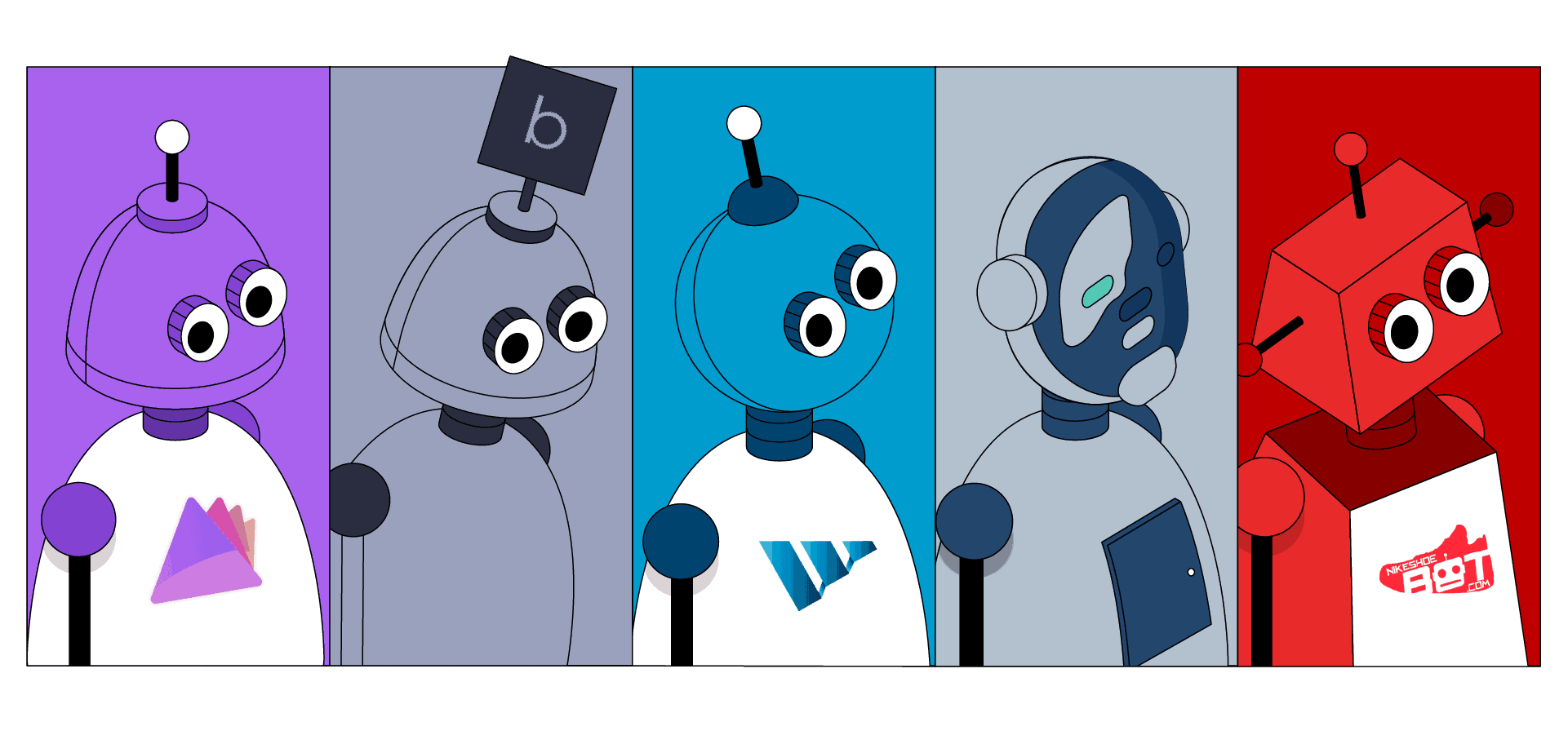 Sneaker Bot Success Tracker lets you follow the performance of 21 popular sneaker bots. It collects the number of times they were mentioned on Twitter and puts this data into graphs. The tool supports three time periods: week, month, and three months to reflect both current performance and historical trends. Only the 5-7 most successful bots are shown to keep the graphs legible.
Curious to know which bots are included? The full list is below.
A bot you like isn't on the list? Let us know.
Looking for proxies to go with your sneaker bot? We provide some great options below.
Included Sneaker Bots
| | | |
| --- | --- | --- |
| Another Nike Bot | GaneshBot | PrismAIO |
| Balkobot | HayhaBots | SoleAIO |
| Cybersole | KodaiAIO | Splashforce |
| Dashe | NobleAIO | TohruAIO |
| Project Destroyer | Nike Shoe Bot | TheShitBot |
| Dragon AIO | Ominous | Whatbot |
| Eve AIO | PolarisAIO | Wrath |
Sneaker Proxies to Go with Your Bot
Even the best shoe bot will flop if it's not accompanied by good proxies. Here are some great sneaker proxy providers we recommend.