We use affiliate links. They let us sustain ourselves at no cost to you.
The Best Proxy Server Providers of 2022
Over the last few years, the proxy market has greatly expanded. Now, proxies aren't only used for shady practices such as black hat SEO. Instead, they benefit many areas of expertise. For instance, individuals use proxy servers to access geo-restricted content, overcome website blocks, improve privacy, buy limited edition items or simply to change their IP address. Meanwhile, businesses take advantage of web scraping, data aggregation, market research, SEO monitoring, and many other use cases.
However, it's quite hard to choose a trustworthy proxy service with so many companies on the market. Anything could lie beneath unrealistic marketing slogans, from unethically sourced IP addresses to false promises about how many IP addresses provider controls.
So, how do you know what you're getting? Most people read the reviews to get an honest opinion of each providers' products. However, this process is resource-intensive. To save you both time and money, we used our expertise in the market to test the most prominent proxy server providers. Keep in mind that we didn't test all types of proxies they offer. Instead, we focused primarily on residential proxies.
Here's what we've found out:
The Best Proxy Server Providers of 2022 – Quick Summary: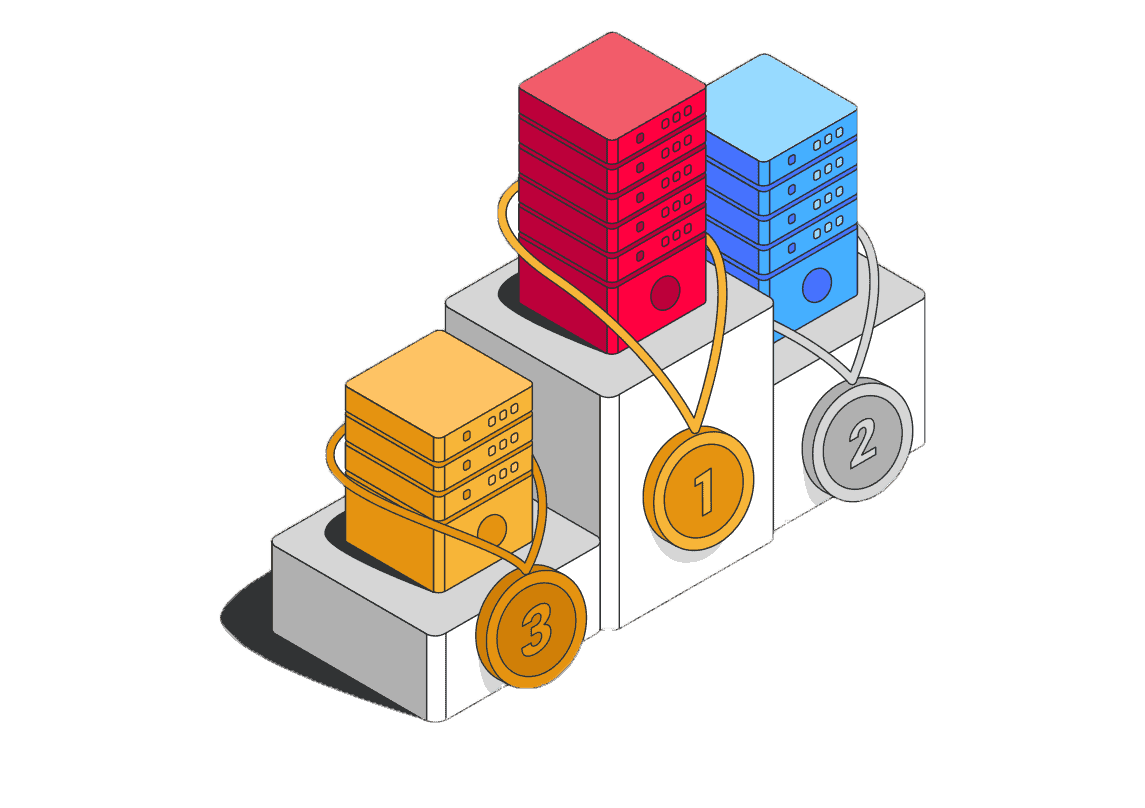 How We Tested Proxies
Since there are no industry standards set on how you should test residential proxies, we used our technical knowledge and experience to create our own. The result is two main tests: a performance test and a manual analysis. The performance test looked into each provider's proxy pool size, quality, success rate, and other aspects.
Meanwhile, the manual analysis dwelled into features, user experience, price, and customer services. We compiled all of the data to the only and most extensive Proxy Market Research.
Why We Tested Only Paid Proxy Providers
We won't be looking at best free proxy servers. Why? Let's face it: free proxy servers are terrible for anything beyond the most basic tasks. Are you interesting in hiding your IP address and browsing the web anonymously? Don't use free proxy server that can track your every move. Unprotected web proxy server can steal your data or inject ads into websites you visit. On top of that, they'll be slow and often already blocked or abused.
None of the proxy providers in our list are free. Heck, aside from Smartproxy, PacketStream and Storm Proxies, the best anonymous proxy services aren't even cheap! That's because good service costs money, and we're looking at the best the proxy server market has to offer.
The Best Proxy Providers Today
Most Popular Proxy Types and Use Cases
The most common proxy types are datacenter and residential proxies. The former come from cloud hosting companies, while the latter are sourced from real users.
Proxies can be private, which means that the IP belongs to one user or a particular domain. On the contrary, shared proxies are available to a handful of different users. There are also rotating proxies that automatically fetch you IPs from a pool of addresses. For those who need diversity, SOCKS5 proxies can handle almost any protocol, program, or type of traffic.
Ad verification proxies can help track misplaced ads, check their redirection paths, and check whether they appear in the right location.
SEO proxies are commonly used to track ranks, research keywords, analyze competitors, and perform site audits. Since search engines are tough to scrape, there are specialized proxies to tackle the task, such as Google scraping proxies.
Web scraping proxies make sure you won't get blocked when you scrape various targets. They are fast, anonymous, and hard to detect. If you're using a bot, make sure to get ScrapeBox proxies to go with it. These proxies are used to increase your scraping success rates.
Sneaker proxies help to overcome strict anti-botting measures imposed by various popular sneaker stores.
Social media proxies differ according to each popular platform. Twitter proxies are used to either unblock Twitter in countries where the government blocks it or to manage multiple accounts. Instagram proxies are usually mobile or at least residential, and they will protect you from getting banned when you're working with multiple accounts. Facebook proxies provide you with an opportunity to unblock, manage multiple accounts, and scrape Facebook. Pinterest proxies are verified to work with Pinterest platform, so you will scrape or pin without getting blocked. Youtube proxies allow you to access geo-restricted content, automate and scrape YouTube.
Another popular use case is e-commerce. Amazon proxies offer a fast and reliable way to scrape reviews and product listings, perform market research and boost your e-commerce business. Craigslist proxies let you scrape its postings or post multiple ads yourself to various locations and without blocks.