What Is a Cook Group? Sneaker Cook Groups Explained
Learn more about cook groups and how they can help you cop.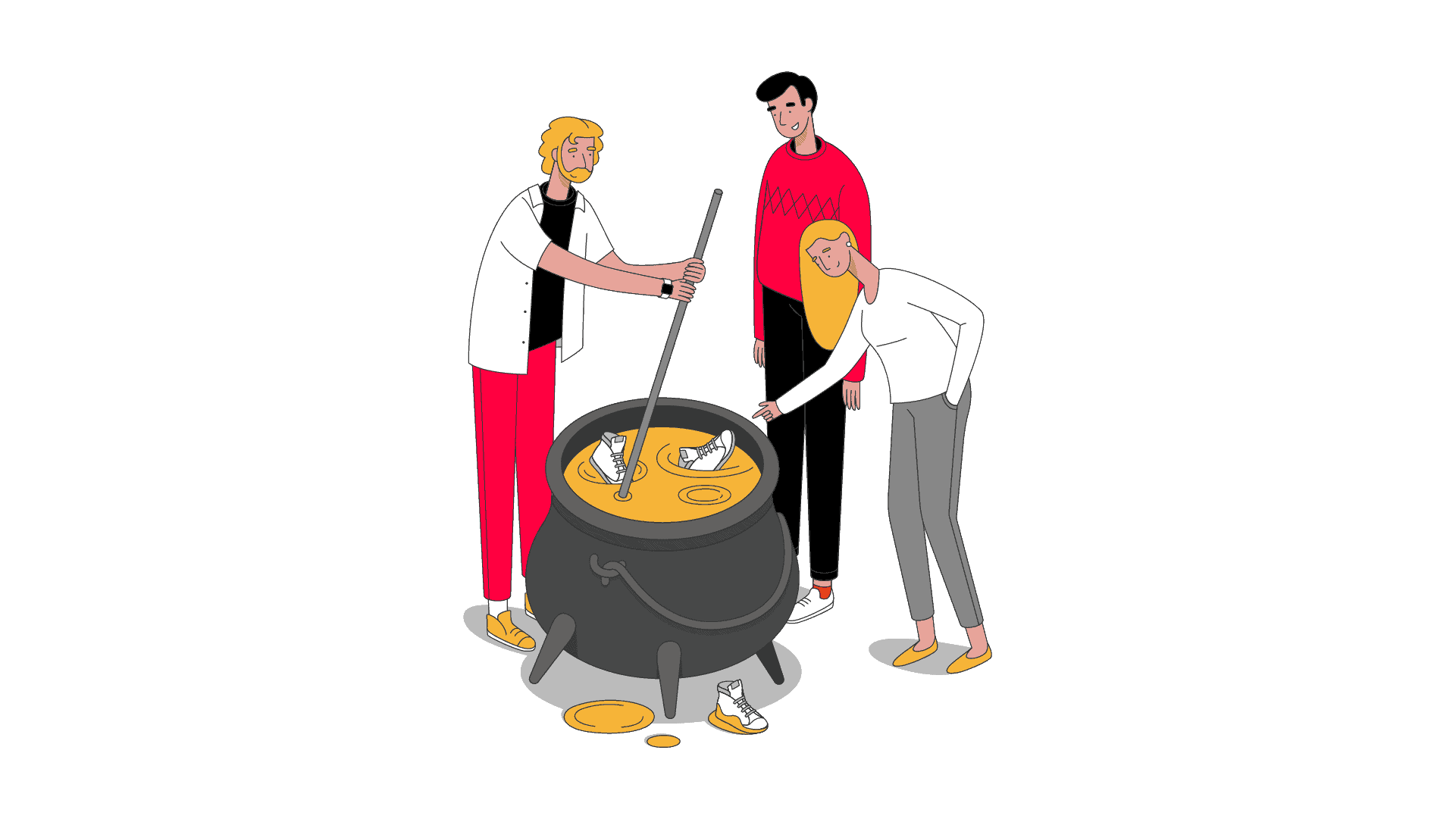 Cook groups make a crucial part of sneaker copping. They are a source of useful information, such as guides, early links, and monitors for shoe releases. But that only scratches the surface of what a good cook group can really do. This article will teach you more about them and how they can help you buy limited edition kicks.
Contents
You can also watch this guide in video format:
So, What Is a Cook Group?
Put simply, a sneaker cook group is a community where sneakerheads come to get advice and tools to make buying limited edition shoes and apparel easier. Most cook groups can be found on private Slack and Discord servers. The best ones have limited admission and charge a monthly subscription fee. 
What Does a Sneaker Cookgroup Include?
First and foremost, a cook group is the place to get all the information you need about sneaker copping and reselling. Then, it's a community that lets you chit-chat with other people interested in cooking and flipping shoes, share your opinions and perspectives. 
Here are some of the features you can expect. Their availability might vary depending on the group you get into: 
Release Monitors 
Channels that scrape sneaker sites 24/7 and automatically alert you whenever a new pair drops or restocks. A good group will have monitors for many websites. This is one of the most valuable features you can get – partly because it also notifies you about shock drops, which aren't on release calendars.
Early Links  
These are URL addresses you can plug into your sneaker bot tasks. Being able to set up the bot before the release saves time and gives you better chances to cop. 
Guides 
An established cook group is like an encyclopedia of knowledge about sneaker copping. You can use it to learn about the trade in general or about specific releases. 
Resell Advice 
Very useful if you're new to copping. Some cook groups will tell you which shoes are worth getting, which sizes, when to resell them, and even how much their price is estimated to rise in the aftermarket. 
Sneaker Bot Setup Advice 
Shoe bots have multiple settings: for example, a fast mode for less protected websites or a human-like mode for the harder targets. Then there are keywords for shoes. A sneaker cook group will advise you how to set up the bot to have the biggest chances of success. 
Group Buys 
Good sneaker bots are almost always sold out. A cook group lets you take part in collective buys, which give a group of people an exclusive right to get a set number of copies. In the same way, you can get sneaker proxies and sneaker servers at a discounted price.
Scripts and Tools
A Discord cook group can have tools that automatically monitor bot prices, generate accounts, jig your address, help you make multiple entries in raffles, generate eBay views, and so on. 
Some cook groups go so far as to offer mobile apps, SMS alerts, funko trading, reshipping services… even stock advice. I wouldn't risk my money on the latter, but maybe you'll find value in that. 
Are Paid Cook Groups Worth It? 
In many ways, free cook groups offer the same features as paid ones: you get release monitors, early links, and the community to chat with. But that's only at first look. 
In reality, a free cook group will almost always give you an inferior experience: slower monitors, worse support, fewer guides and other resources. Some might try to monetize you in other ways, because we all have to make money somehow. 
There are exceptions to the rule – beta cook groups. These are newly-formed communities that are looking to attract members and then go paid. Their quality is often decent, but then again – you'll have to constantly be on the move or settle down and drop the cash anyway. 
So, considering what you get for the membership, I'd say paid cook groups are worth it if you're looking to resell. 
Paid vs Bot Cook Groups
Many of the better sneaker bots have their own Discord cook groups. They function both as a license key and a community. The difference between private cook groups and bot cook groups is scope: bot groups focus on setup instructions, bot changes, announcements – things like that. On the other hand, private cook groups cover a much wider range of topics. 
How to Get into a Discord Cook Group
You can find a cook group by frequenting specialized subreddits, on Twitter, by searching for Discord servers tagged "cook group", or using sites like cop.supply. There are a lot of cook groups out there, so you'll have to rely on their reputation and word-of-mouth recommendations. 
Most private cook groups charge money for membership. The price usually ranges between $20-60 for a monthly subscription. The cheap groups often price some of their services separately, using a tiered subscription model. 
Like sneaker bots, private cook groups are often sold out. You can either wait for a slot to "drop" and buy yourself in, or you can buy membership in the aftermarket.