Should You Still Use Better Nike Bot in 2023? BNB Bot Review
A Nike and all-in-one bot with a very respectable history.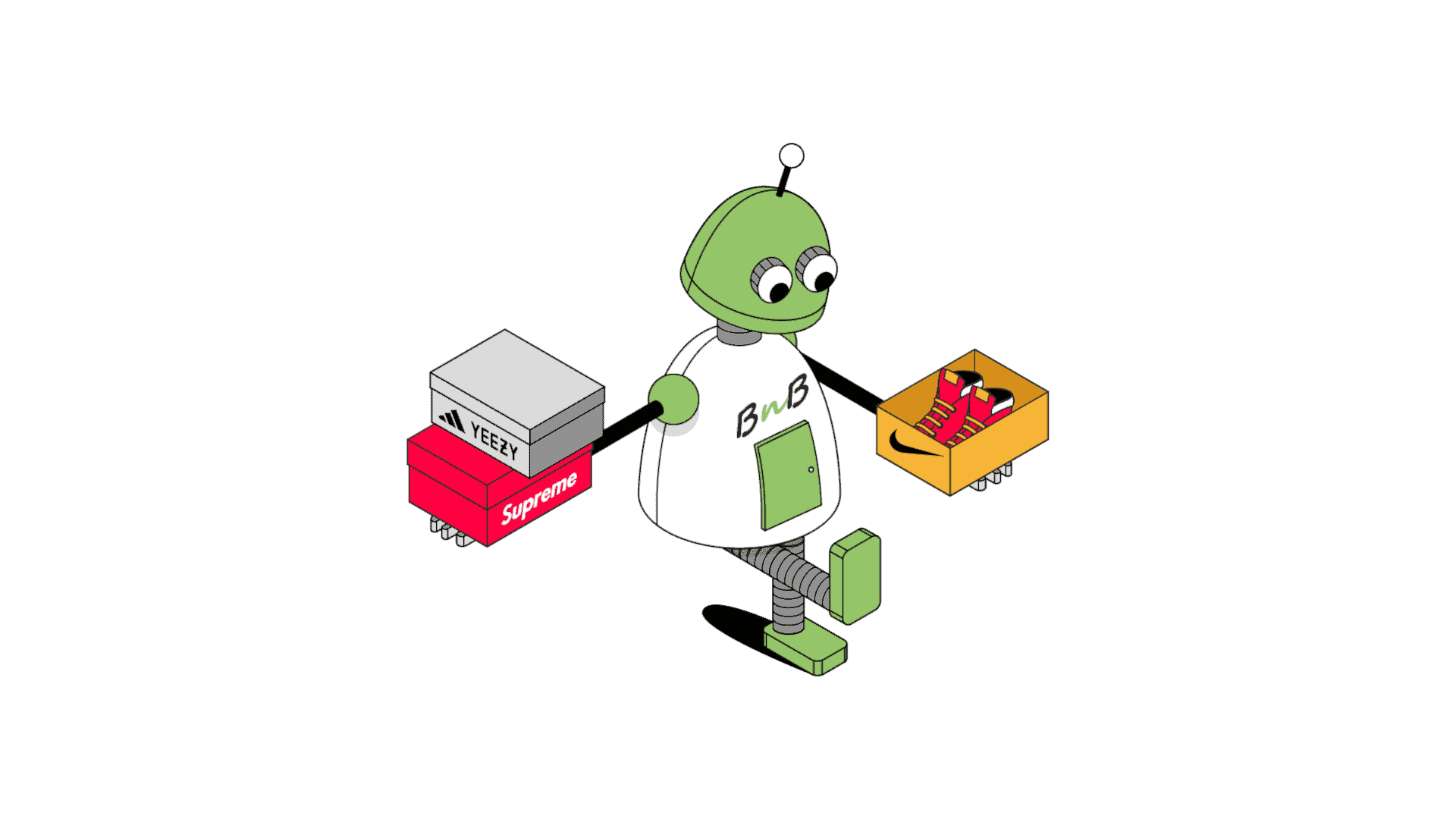 Better Nike Bot (or simply the BNB bot) might be one of those names that you've been hearing all over, even if you're just now dipping your toes into the sneaker world. Alongside with BNB's AIO Bot, Better Nike Bot seems to be well established amongst sneakerheads and resellers alike. 
However, with quite a few different shoe bots floating around nowadays, it can get a bit confusing sometimes. Let's try and narrow down the pool of decisions for you  In this Better Nike Bot review, we'll have a look at its perks, limitations, pricing, and see if it's really worth it.
BNB Bot Pricing
The original BNB bot comes as a one-off purchase for $200. This version is only meant for Nike.com and Nike SNKRS, so if you're after different brands, it might not be for you. However, BNB has thought of everything, and has a different version – BNB All in One. It supports a wider range of footsites (but not Nike). The price for this version is the same as the original, so it's all up to you to decide what goods you're really after.
Speaking of versions, BNB has two more out: BNB Ultimate and BNB All in One Ultimate. And no, it's not an energy drink or a protein bar, it's just the classic BNB (or BNB AIO) on steroids. Instead of running your bot on a single PC, the Ultimate versions allow up to 3 PCs to have a bot running, free updates for a whole year and a whitelabel email feature amongst other niceties. The Ultimate version comes to $600 as a one-off purchase.
All in all, the Ultimate versions seem to be aimed more toward hardcore resellers while the original BNB and BNB AIO targets solo hustlers and sneakerheads. 
BNB's Main Features
All BNB versions are meant for Windows. You can make them work on Macs as well with some help from a virtual machine. However, unlike other shoe bots that are meant for Windows only (such as ANB and AIO), BNB doesn't really advertise any tutorials or offer help with setting up the virtual machine. That's not a big deal at all, just would have been a nice touch. 
One of the best features in all versions is the unlimited account creation (of course, the Ultimate version takes it up a notch with letting you create new accounts on the daily). Also, the original BNB version has a SNKRS calendar and SMS features integrated, so you will never miss a drop or a successful account creation. 
Another interesting feature of BNB is that it doesn't use a browser for check-out, which makes the checkout process faster. On the other hand, it also increases the fail rate quite a bit. So it's a true 50/50 situation. 
BNB also has such features as a bulk task editor and keyword monitor, so you won't have to worry about missing a surprise drop. BNB AIO has similar features as well (except, of course, without supporting Nike sites). Additionally, it includes an automatic (and manual) CAPTCHA solver, and a keyword monitor specifically for Supreme.
Customer Support
It seems like BNB's customer service has a lot of areas of expertise covered. They claim to have SNKRS, proxy, GS Size, and Twitter API support which is quite a lot of different areas to specialize in. After buying the bot, you also receive access to a Discord server.
Before you buy anything, the BNB team can only be reached via email. That's a bit disappointing, but not the worst case scenario.
Proxies
As a rule of thumb, I will always recommend going for residential sneaker proxies when it comes to shoe bots. Even if we're looking a bit broader at all kinds of bots, your safest choice will always be residential proxies. 
Why? Because this way you minimize the chances of getting blocked. Residential proxies are IP addresses of real-life devices, so websites are unable to tell them apart from real users.
You might go for datacenter proxies as well – some people do, given how nice they sound in theory due to their speed. However, be cautious with them because if one IP gets blocked, you're risking your whole subnet to get blocked as well and your tasks failing immediately.
Is Better Nike Bot Really Worth it?
Now that you know what Better Nike Bot is all about, let's go over the things you should keep in mind when deciding if BNB is the right fit for you.
Pros:
Wide range of supported Nike sites:

if you're really only after Nike, then BNB is a goldmine. It supports almost all Nike sites worldwide (except Nike China) as well as Nike SNKRS. 

Solid Customer Support and knowledge base:

BNB's is very well developed and specializes in different aspects of possible errors i.e. proxies, SNKRS, Twitter API, and a Discord server. 

Unlimited account creator and checker:

you can tell BNB has been designed for Nike sites that have (or, at least, try) to have a strong defence against bots.

Technically

, they allow one account per person, so it's nice that BNB has an account creator that allows you to quickly bypass the one-account-per-person rule. 

Cheap pricing, no subscription required:

contrary to some bots out there (not to throw anyone under the bus but… Another Nike Bot

and Cybersole both require either a subscription or a renewal), BNB comes as a one-off purchase. Pay your $200 and you're all good to go!

Easy to use:

at first glance, BNB might look a bit intimidating. But if you look through the interface, it's no rocket science. There are many different tutorials online, so there's no way you wouldn't be able to crack how to use BNB. 
Cons:
Doesn't support macOS:

BNB is meant for Windows only. Even though this can be fixed by using a virtual machine, it might slow your PC down, and you wouldn't have the full performance. 

Outdated and not as good-performing as the newer bots:

if you follow hardcore sneakerheads on sites like Reddit, you'll notice that BNB is no longer in its prime. Even though it used to be one of the fastest bots, its glory days are over. It doesn't mean that the bot is bad altogether, but lately it's been having a harder time penetrating Nike sites. 
Better Nike Bot Review Conclusion
All in all, I see BNB as a good starting point if you're completely new to the sneakers game. Even though it has a few drawbacks, I'd say that they're not so big that could scare away a beginner. Is it the best bot for Nike currently on the market? Doubtfully. But it's better to test out new waters with something cheap yet solid before investing more money straight away.