What Is a Sneaker Bot and How Does It Work in 2023?
Learn about sneaker bots and how they work.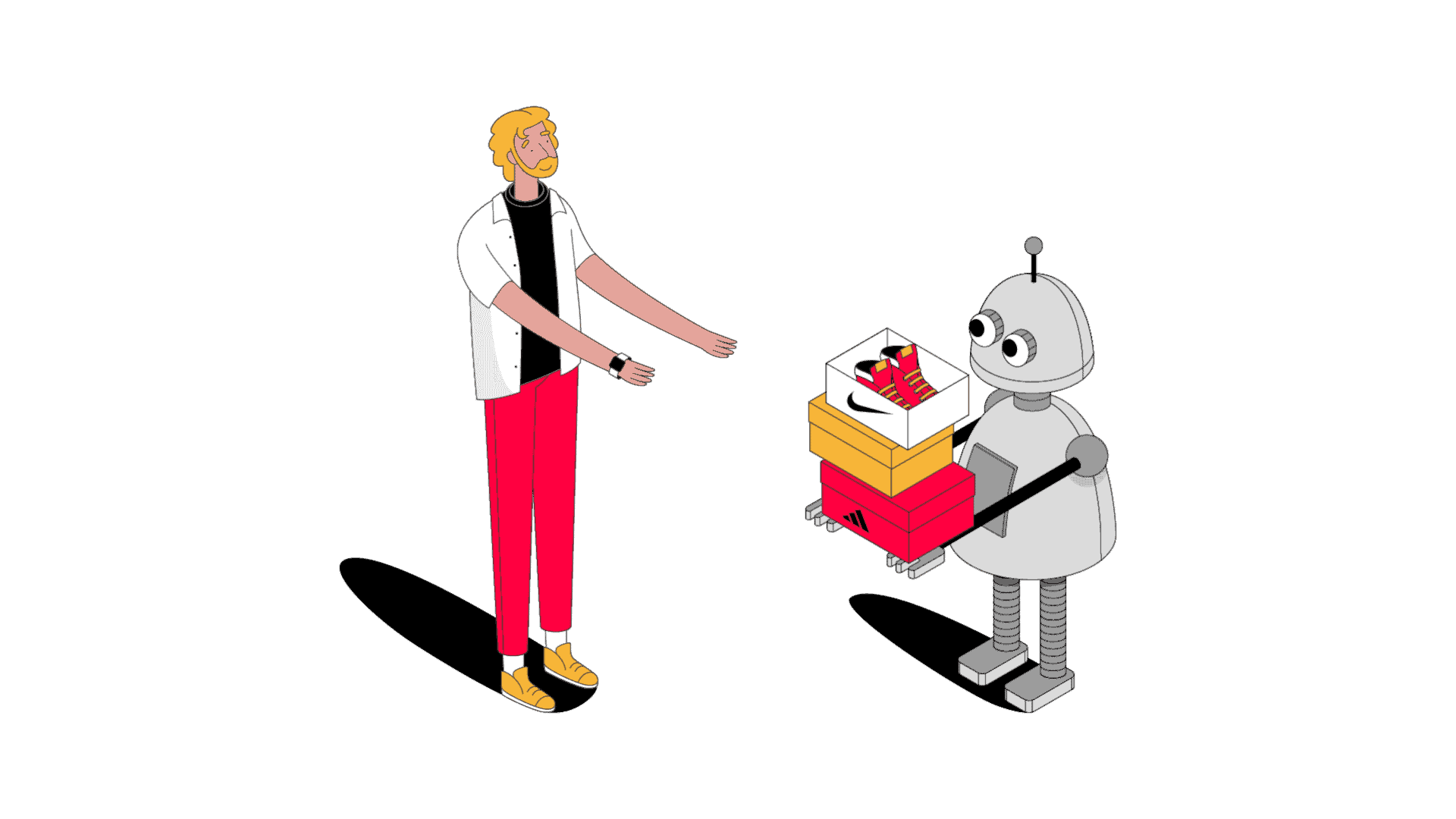 Have you ever tried to buy limited edition sneakers, say, the Nike's SB Dunk Low Ben & Jerry's Chunky Dunky pair? They were sold out the moment they dropped, and a quick Google search indicates that they now go for 10 times or more over the retail price. The struggle is real, but so is the pay-off… 
This is exactly where sneaker bots come in, helping sneakerheads get their kicks for retail price. This page will give you the information you need to understand what sneaker bots are, how they work, and where you can get one. It's aimed primarily at beginners. 
Contents
What Is a Sneaker Bot?
A sneaker bot is a computer program configured to work with specific sneaker stores. It helps to automatically complete the checkout process faster than any person could, and to make more entries than the store normally allows. Shoe bots are designed to do most of the work for you, including finding the drops and being first in line to cop limited releases.
How Do Sneaker Bots Work?
Sneaker bots identify when a shoe release is taking place, go to the store's website, automatically cart the items you want, and then try to complete the checkout process on your behalf. Here are the main elements that make up a typical sneaker bot.
Tasks – most major bots use tasks. These are instructions for the bot: you tell it which store to visit, what pair and size to get – and it goes through the checkout process for you. Good sneaker bots let you create tens or even hundreds of tasks at once, to let you cop multiple pairs.
Monitors – monitoring basically means automatically reloading the site to look for a release; as soon as the shoe drops, the monitor starts running your tasks. Integrated monitors alone aren't enough, so you'll want to join a Discord cook group. Such groups give early links, keywords, and even configuration instructions to increase your chances of success.
Billing Profiles – stores usually limit how many shoes you can buy. So, if you're after multiple pairs, you can't use the same credit card and delivery address. To overcome this, sneaker bots let you create different billing profiles for your tasks. You'll want to get some virtual credit cards and jig (slightly change) your address.
Proxies – another very important thing is proxies. In a nutshell, these are IP addresses. They make it seem like there are different people buying shoes, instead of only one person (or bot). Proxies aren't included, and most bots let you use your own.
CAPTCHA Harvester – the shoe store will occasionally throw a CAPTCHA at checkout, to prevent botting. Advanced shoe bots include a CAPTCHA harvester to save you from going through pictures of road signs and stop lights. This involves watching YouTube videos and using seasoned Gmail accounts to get CAPTCHAs you or your bot can solve with one click.
That's a lot to wrap your head around. But when a drop comes, the whole process only takes seconds.
What Are the Types of Sneaker Bots?
I'm glad you asked! Sneaker bots can specialize in a certain brand, but most try to cover many sneakers sites at once (for example, the whole Shopify platform). Here are the main sneaker bot types:
Nike Bots
Nike is a very popular but also among the hardest websites to cop. It uses raffles for sneaker drops.
The bots that work with it are usually dedicated to Nike exclusively. To give you an idea how hard Nike is, one of the best SNKRS bots, Ghost SNKRS, recently called it quits. The Nike SNKRS bots that still soldier on are Project Enigma, Linear AIO, and uSNKRS.
Adidas Bots (Yeezy Bots)
Bots that can successfully conquer the Demandware platform that hosts Adidas and YeezySupply websites. The latter used to be based on Shopify but moved around a year ago. Like Nike, these sites use a raffle system: during a drop, they put everyone into a waiting room (also known as the 'splash page') and then filter out the winners.
Unlike Nike, there aren't many bots dedicated to Adidas/YeezySupply. Instead, you can get an all-in-one bot for them, which is a good thing. Some popular Yeezy bots include Wrath AIO, Trickle, and Nike Shoe Bot.
Supreme Bots
Supreme drops on Thursdays, on the first-come-first-served basis. The releases focus on clothing, but they sometimes also include shoes.
Supreme bots can be dedicated to Supreme only. This includes bots like MEKPreme. You can also find AIO bots with Supreme support, such as Kodai AIO.
Dedicated Supreme bots cost less, are more frequently in stock, and might even work better due to their focus. If you don't care about other brands, you might want to get them. Otherwise, go for an AIO bot.
Shopify Bots
Shopify hosts over a hundred shoe websites, including Kith, Undefeated, JimmyJazz, Bape, and so on.
Shopify used to be easy to bot – so much so that at one point it was called Botify. But the platform has since introduced strict anti-bot measures, and today botting on Shopify is no longer a breeze. It depends on which website you're targeting.
If you want to bot Shopify, you can buy one of the AIO Bots. Just make sure to read their documentation if your particular store is supported. Some of the notable Shopify bots are MEKAIO, Balkobot, and Prism.
Footsites Bots
Footsites include four sneaker sites: Footlocker, EastBay, ChampsSports, and Footaction. Though they recently upped their defences by introducing a bandwidth-leeching .gif during release queues, the measures were mainly aimed at residential proxies. Footsites are still one of the easier targets for bots.
So, most all-in-one bots are able to bot Footsites: Kodai AIO, Wrath AIO NikeShoeBot – they'll all do. So, you should probably choose taking into account how many other sites the bot supports and its availability.
AIO Bots
As you might have divined already, AIO bots (or all-in-one bots) are simply bots designed to work with more than one sneaker website. Usually, this involves the Shopify and Footsites platforms. Adidas/YeezySupply and Supreme are give or take, depending on the bot. For example, Nike Shoe Bot lets you cop from Adidas, Footlocker, and over 100 Shopify stores (but not Nike!). 
How Much Do Sneaker Bots Cost?
Truth is, it varies – think tens of dollars versus hundreds (or even thousands!). The more advanced and reputable the bot is, the more it will cost.  For example, Dashe costs $50/month, while an advanced bot like Wrath costs around $2,450. A sneaker bot is an investment – expect to spend more on proxies and bots than on the sneakers themselves.
Also, the best ones do get sold out as well, but that doesn't mean you have no chance of copping a limited edition sneaker pair. There's no guarantee that the most expensive bot in the market will work better than one that costs a few hundred dollars. 
How to Get a Sneaker Bot?
If you couldn't get a sneaker bot directly from its makers, don't worry. Just like sneakers, bots have a lively reseller market. There are lots of marketplaces for bots, such as BotBroker or BotMart. There are also rentals like tidal.market where you can borrow the bot for a week or month.
Bot websites restock and drop bots with a limited amount of licences at random times. The first in line are the lucky ones, so monitoring these sites is always a good idea. However, consider yourself warned – if, say, around 300 bots get dropped, then their resell price could reach $7,000. Some bots strike exclusive deals with cook groups for group buys; that gives you another chance to get them cheaper. 
Sneakerheads use Discord and Twitter, so if you spend some time, you should find plenty of channels with bot deals and know-how about sneaker copping. Or, you can read our article on how to get a sneaker bot. 
What Is the Best Sneaker Bot?
Wrath Bot, Prism Bot, Kodai AIO, Balkobot, and NSB are all well-known bots that performed well all throughout 2021. But what about the best one? There's no definite answer. Shoe botting is a cat-and-mouse game, so different bots might work better for different releases. 
Still, there are some bots that have been performing consistently well. If you want to make an informed decision and pick the best sneaker bot for your needs, take a look at our list of the best sneaker bots in 2022.
Where to Get the Best Proxies for Sneaker Bots?
The winning combination equals a good bot and reliable proxies. With a trustworthy sneaker proxy provider, your chances of success will be significantly higher. Use quality proxies to avoid getting spotted and banned – the competition is tough, and your proxies have to be too.
The best proxies are residential ones that don't share a sub-network, are mobile-compatible, and work with all sneaker bots that can use standard proxies. Another great benefit would be a service like this that lets you have unlimited threads and connections with all pricing plans. This way you will not have to order a separate proxy for each purchase attempt.
Datacenter proxies are also a popular choice for sneaker bots. However, they aren't compatible with all websites – that's why residential IPs are the safer choice.
What About a Free Sneaker Bot?
Just like free proxies, free sneaker bots are risky to use. Your information might be revealed to third parties, while the bot itself might not meet your expectations. This is why we don't recommend using a free sneaker bot – even a cheap one would be a more reliable investment. After all, it does take a lot of time and effort to design a good sneaker bot, and good service is worth the money.
Are Sneaker Bots Safe?
From the legal standpoint, sneaker bots are perfectly safe. Shoe sites might not like them – and they certainly go out of their way to fight them – but merely by using a shoe bot you're not breaking any laws.