We use affiliate links. They let us sustain ourselves at no cost to you.
The 6 Best Craigslist Proxy Providers of 2023
Craigslist proxies change your IP address to make you appear as a different person. They're very helpful if you want to unblock Craigslist, scrape its postings, or post multiple ads yourself to various locations and without blocks. This page lists some of the best Craigslist proxy providers we've encountered during years of testing. They cover various needs and price points, so you should be able to find the right service for you.
The Best Craigslist Proxies of 2023 – Quick Summary: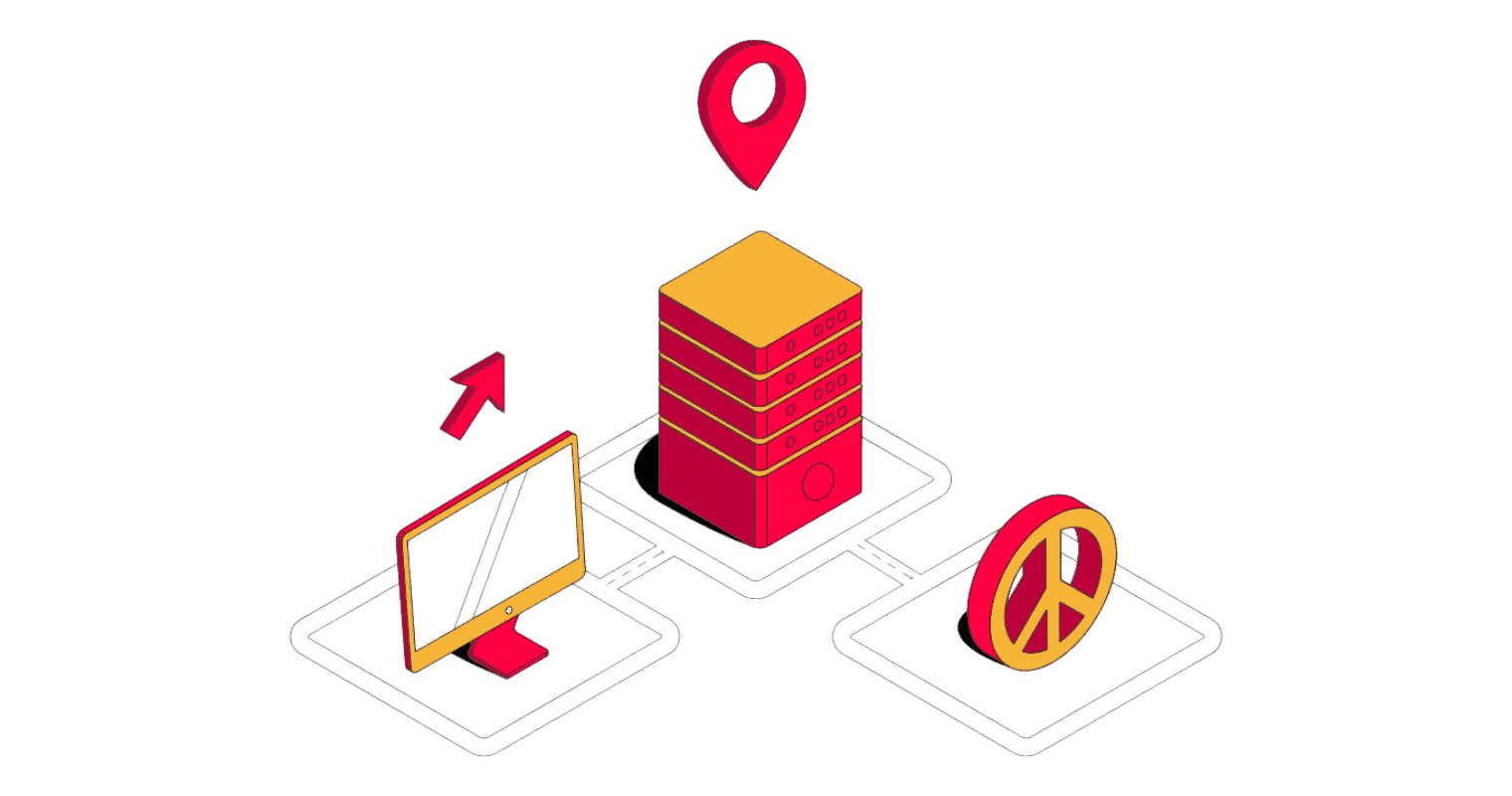 Main Uses of Craigslist Proxies
You can reap the benefits of craigslist proxies in many ways, however, the most common uses are: posting on different countries and cities than your own locale, bulk posting, and scraping.
Target Other Countries and Cities on Craigslist
Craigslist operates in 570 cities and 70 countries. As you probably already know, it caters to local communities. That's why requests from different countries and even cities are restricted. As a result, you won't be able to post anything on the New York board if you live, say, in the UK. If you try, you'll find Craigslist blocking your IP address.
Does that mean your business should forgo Craigslist as a sales platform? Not necessarily. Simply use a Craigslist proxy server, and it will make you look like a local.
Post Multiple Craigslist Ads
Did you know that Craigslist actually allows bulk posting? There are only a few small details. To use the Craigslist API, you have to:
Be a high volume poster (post hundreds of ads every month)

Limit your posts to three categories: jobs (offered), apartment rentals (in the NYC only), for sale by dealer.

Be selected on a case-by-case basis by Craigslist itself.
Everyone else is limited to one advertisement in one category once every 48 hours. Pretty disappointing, right? Don't worry, there's a way around it. You'll need a Craigslist proxy server to post multiple ads successfully.
However, even with proxies, you need to keep some things in mind. Use separate proxies for separate postings. Don't make posts at the same time; they should be at least slightly different and without spammy words such as "free" or "weight loss." 
Scrape Craigslist
Unlike many other online platforms, Craigslist does not have an API for data retrieval. In other words, you can't collect data from it automatically – you'd effectively have to copy it by hand. Thankfully, you can use a Craigslist scraper to get the information you need. There are multiple tools you can use for the task, such as Scrapy, Phantom Buster, or Python Craigslist Scraper.
No matter which tool you use, you're going to need proxies. Without them, Craigslist will quickly detect an unusual number of requests and block your IP from the website. With good residential proxies, however, you'll be able to scrape Craigslist at scale without getting blocked.
What data do people want from Craigslist, exactly? Some users scrape Craigslist to keep an eye on items that are being sold (tickets, for example). Others use scrapers to find something for personal use. Businesses use Craigslist proxies to retrieve website data so that they can generate leads. Usually, they go through the postings and collect email addresses.
How to Choose the Best Proxy Service for Craigslist
Here's a few tips for getting your Craigslist proxies right the first time:
Get residential IPs for scraping – they rotate automatically, so

residential proxies

will be much easier to work with. They are also harder to identify as proxies and consequently block.

Prefer residential IPs for new listings – residential proxies usually include more locations to choose from, especially cities. If you don't need that,

dedicated datacenter proxies

should do just fine – and cost less.

Choose a provider with many locations (and make sure you can actually target them) – this is to ensure you'll be able to access whichever Craigslist board you need. But finding a provider with high location coverage isn't enough – you must also be able to target them.
Don't buy SOCKS5 proxies

– they won't bring you any benefits, only extra expenses.
Avoid Free Craigslist Proxy Servers
When it comes to money, we all love to save a buck or two when the opportunity appears. But no matter how tempted you are to give free proxies a shot, we advise against it. Free proxies are highly problematic. First of all, there are hardly any free services on the market that would work well with Craigslist. Another thing worth noting is that free proxies don't guarantee that they are safe to use. Still unconvinced? You can read more on the topic here. 
The Best Proxies for Craigslist Posting and Scraping
With decade-long experience on the market, GeoSurf is a true proxy service veteran. Despite gaining some serious competition over the last couple of years, GeoSurf stays strong and bold in delivering top-notch service. This provider is a great choice whether you're scraping or posting. It has fast residential IPs with flexible rotation, over 1,000 cities, and browser extensions.
GeoSurf offers 2.5 million residential IPs – a number that may seem quite modest when compared to other providers, such as Smartproxy. It's worth noting that the fewer IPs a company can provide, the bigger chance that you'll get an IP address that has been previously abused. Another drawback is that GeoSurf is one of the most expensive proxy providers out there, so make sure you are serious about proxies if you chose this provider
Features
2.5M peer-to-peer & static residential IPs
HTTP & HTTPS protocols
100+ locations with over 1,000 cities
Rotation every request, sticky sessions for 1/10/30 mins
24/7 customer support
Pricing:
Starts from $300/20 GB ($15/GB). Demo session available.
Read the GeoSurf review for more information and performance tests.
---
With a giant pool of 72M static and rotating residential IPs, Bright Data is one of the largest proxy providers in the market. It offers a wide range of features and even more targeting options (such as carrier and ASN). Additionally, Bright Data has a number of helpful tools to control your proxies, such as its open source proxy manager. You can do neat tricks with it, like make requests through cheaper datacenter IPs and move to residential proxies if the former fail.
Like GeoSurf, Bright Data provider focuses mostly on enterprise users and requires undergoing a strict KYC procedure. So, its complexity and price might not be very beginner friendly.
Features 
72M peer-to-peer & static residential IPs
HTTP, HTTPS & SOCKS protocols
City, ASN & carrier targeting
Rotation every request, sticky sessions available
24/7 customer support
Pricing:
Residential proxies start from $500/44GB ($11.25/GB), or you can pay as you go ($15/GB). 7-day free trial for businesses, 3-day refund for individuals available.

---
Smartproxy has grown quickly throughout these last few years. Partly, because this provider's pricing is more approachable than its main premium competitors. But that's not the only thing Smartproxy has to offer. Its user-friendly approach allows you to easily navigate through the documentation, and the performance of its services exceeds expectations.
The main drawback is limited targeting options (no carrier or ASN targeting). However, if you're looking for residential IPs with a budget-friendly price, Smartproxy is an easy choice to make.
Features:
40 million peer-to-peer residential IPs
HTTP & HTTPS protocols
State-level targeting, 8 major cities
Rotation every request, 10, 30 mins
Award-winning support
Pricing:
Starts from $12.5 for 1 GB. 3-day refund available.
<
---
Zyte's Smart Rotating Proxies tool (formerly known as Crawlera) has impressive success rates for Craigslist scraping. In fact, during our tests they displayed a perfect 100% score. Even though these IPs are datacenter, Zyte equips them with intelligent proxy management features. So, you don't have to worry about proxy rotation, headers, or cookies.
That said, Zyte is best for scraping Craigslist, and posting is not its strongest suit. If that's what you need, you should look for other options.
Features:
Automatic IP rotation & block avoidance
HTTP & HTTPS protocols
12 countries, more on demand
Unlimited bandwidth
24/5 customer support
Pricing:
Starts from $29 for 50k requests. 14-day free trial available (10,000 requests).
Read the Zyte review for more information and performance tests.
---
SOAX is a new player on the market. It falls somewhere in the middle between cheaper, feature-lacking and more expensive, enterprise-oriented providers. So, you might like this provider for its affordable price, for which you still get satisfactory services. SOAX's main product is residential proxies, and we were pleasantly surprised by its precise location targeting options for posting on different city boards.
Some reservations we had included pretty slow response times and the capped number of ports you get with plans. The user experience also needs improvements: though the dashboard is really attractive, documentation is lacking and you're forced to whitelist your IP. Save for speed, the performance itself is good.
Features:
5M residential proxies
HTTP(S) traffic over SOCKS5
City & ASN targeting
Highly adjustable rotation
24/7 customer support
Pricing:
Starts from $99 for 8GB ($12.38/GB) and 300 ports. Paid trial available.

---
If you find residential proxies too expensive or unnecessary, consider Rayobyte. It sells dedicated IPs in 19 major US cities with impressive speeds and no bandwidth limits. If you encounter any issues while using their service, Rayobyte's customer support reps are ready to help you out 24/7. They reply quickly via email.
The best part is the cost. The dedicated IPs are reasonably priced and you can get a 2-day free trial to test the proxies out. Though, it's worth noting that datacenter proxies aren't always the best choice for Craigslist, as they are easier to detect and ban.
Features
Dedicated datacenter proxies
19 cities to choose from
HTTP(S) & SOCKS5 protocols
Rotation every 10-120 mins
Unlimited bandwidth
24/7 customer service
Pricing:
From $2.50/IP. 2-day free trial available.