We use affiliate links. They let us sustain ourselves at no cost to you.
The 6 Best Bots for Yeezy Supply of 2023
The kicks designed by a man who's not afraid of calling himself Jesus continues to rock the sneaker world. These days, every sneakerhead dreams of getting the most limited pair of Kanye's Yeezys. Can they make it happen, though? Well, not without the right tools. What I'm talking about is the ultra-fast and clever botting software.
Sneaker bots have been cleaning Yeezy Supply stocks for a while now. Is there anything that could stop them? As of yet, they remain unbeatable. So, if you're aiming for those sweet Yeezy kicks, you'll have to join the ranks by equipping yourself with the best sneaker bot.
Before I introduce you to the superstars of the Yeezy Supply botting game, let's get one thing straight. YS bots are not the same as Adidas bots. Since releases happen in different locations – YS drops in the US and Adidas delivers kicks in the EU – you can only cop from both sneaker sites if the bot has a different module for each.
So, this time, I'll be providing you with the best bots for Yeezy Supply. If you're looking at what else is out there in the industry, I'd suggest checking out our best sneaker bots article.
The Best Bots for Yeezy Supply – Quick Summary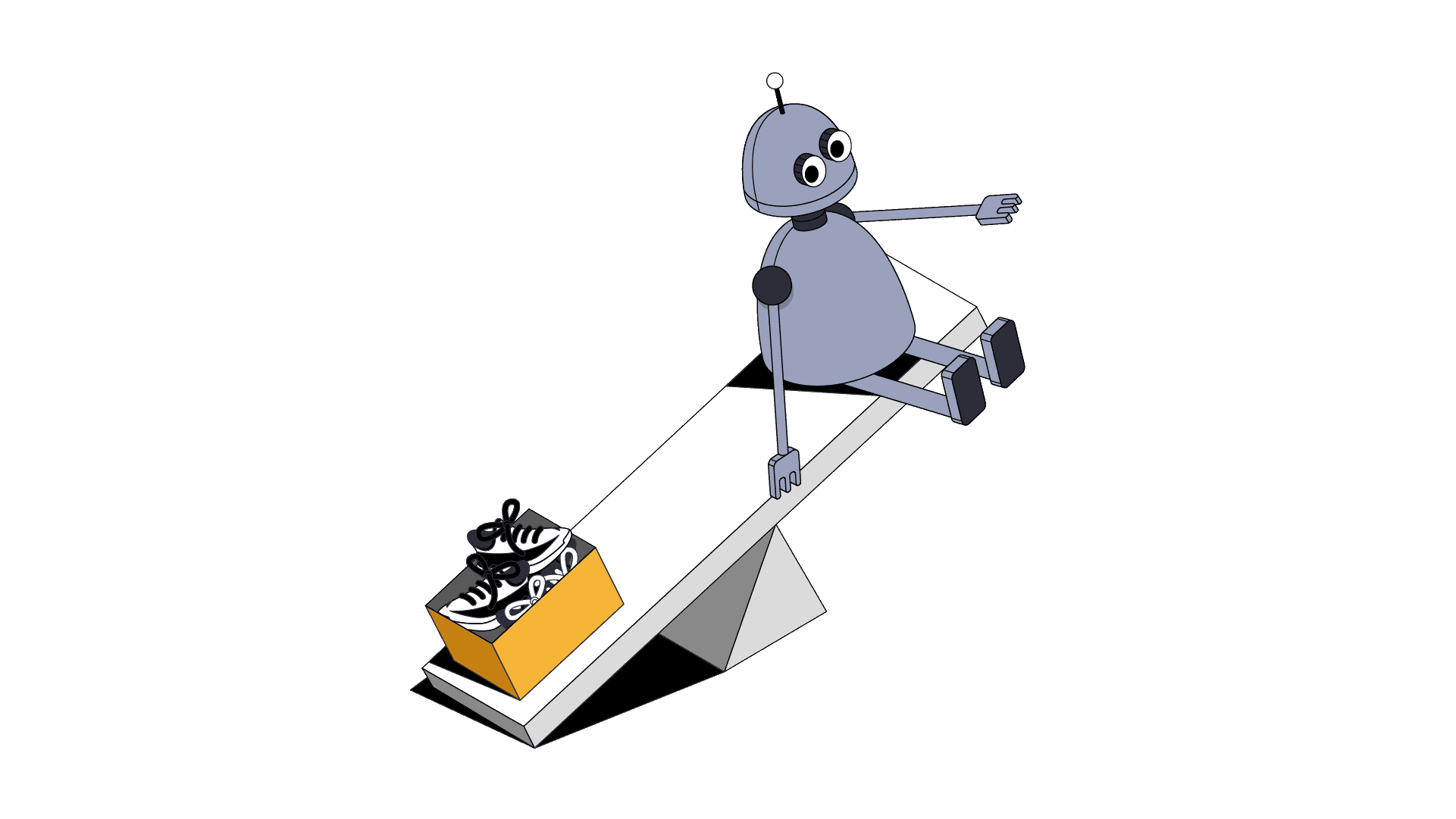 Best Bots for Yeezy Supply of 2023
1. Trickle
An excellent track record of success.
​​Do you want to tap into a steady drip of success? Try Trickle. I bet you're going to like what you're bound to get with it. After all, Trickle is currently one of the best bots for destroying Yeezy Supply.
Trickle was released last year after extensive testing with some of the best chefs in the community. Soon after, the bot proved its value. Trickle scored over 19.5k checkouts during Yeezy Day this year. If that doesn't impress you, nothing will.
Four things make Trickle so successful. First, its in-house anti-bot protection team. These guys tackle security changes like their life depends on it. Second is the user-friendly interface that will keep you in the loop of everything that's going on. The third is unlimited task support. The sky's the limit here. Finally, there's customer support. You can ping the team anytime you want on the dedicated Discord server, and you'll receive swift assistance.
Sounds impressive, or should I say expensive? Let's talk money now. The bot runs for $499 for the first month. Then you'll be paying $50 monthly if you decide to keep it. But you know what I'm going to say, don't you? Yes, it's usually sold out. However, you can purchase Trickle through random restocks, group buys, and third-party marketplaces.
Trickle is a beast when it comes to Yeezy. I've already told you that. But if you're looking to kill two birds with one stone, and by that, I mean to grab something from Walmart alongside your Yeezys, then I have good news. Trickle supports Walmart, Hibbet, and Shopify as well. So, be sure to make the most of this investment!
Number of successful checkouts on Yeezy day 2021: 19,500
Supported sites: Yeezy Supply, Walmart, Hibbet, Shopify.
Operating systems: Windows
Proxy support: Yes
Price: $499 for the first month, then $50 per month
Current aftermarket price: N/A
---
2. Wrath AIO
The most consistent performance.
When it comes to cooking Yeezys, Wrath is hands down one of the top chefs. The bot has built its reputation by consistently delivering Ws to its small user base. Let me prove it. This year, on Yeezy Day, 1,779 Wrath users scored over 22,000 checkouts. The number speaks for itself, doesn't it?
Wrath achieves success by paying special attention to the changes of Yeezy Supply security and defeats them with quick updates. The bot also comes with a clean and user-friendly UI, which will allow you to set it up for drops in under 5 minutes.
Wrath developers know that to secure at least one pair of hyped kicks, you need to run a lot of tasks. That's why the bot is powered with multi-task support. You can run hundreds of tasks with it, and yes, Wrath can easily handle that much pressure. Oh, and if you enjoy bragging about your wins, Wrath also includes personal analytics.
Since Wrath is definitely a top-tier bot, it comes with a huge downside – it's always sold out. After all, who wouldn't love to get a bot this good for a price of $350? I know I would. Though, you can grab it straight from the aftermarket. The prices fluctuate wildly, but Wrath is currently at its lower price of the year – $5,500.
I'm not gona lie: recouping a $5k investment will be tough, especially if you're only cooking on Yeezy Supply. However, Wrath is an excellent AIO bot. So, getting it also means that you can use it for Footsites, Supreme, and Shopify to get extra benefits!
Number of successful checkouts on Yeezy day 2021: 22,000
Supported sites: Yeezy Supply, Footsites, Supreme, and Shopify
Operating systems: Windows
Proxy support: Yes
Price: $350 for the first 3 months, then $50 per month.
Current aftermarket price: $5,500
---
3. Mek AIO
The best option for cross-platform support.
When it comes to bots, you can be certain that MEKrobotics knows what they're doing. You may have heard of MEKpreme, a bot which completely destroys the Supreme store with every drop.
But did you know that it has a sibling named MEK AIO that is equally as efficient at Yeezy Supply?
Sneakerheads knows MEK for its sneaky anti-bot evasion system. Stores try to prevent bots from making purchases at any cost, but MEK still manages to clean Yeezy Supply stocks. The secret ingredient for a successful cook is the frequent and spot-on updates that MEK never fails to deliver.
MEK's interface may seem a little intimidating if you've never used a bot before, so it may take some time to adjust. Once you get a handle on things, you'll realize how well-crafted the user experience is.
The bot comes in with another advantage – it has cross-platform support. Unlike most bots, MEK supports both Windows and macOS machines, so there's no need for you to get an expensive sneaker server.
Speaking of expenses, MEK is a mid-priced bot. It runs for $300 initially, followed by a monthly renewal fee of $45. Currently, you can grab a renewal copy at BotBroker for $1,100.
Number of successful checkouts on Yeezy day 2021: N/A
Supported sites: Yeezy Supply, Adidas, Shopify, and Footsites
Operating systems: Windows and macOS
Proxy support: Yes
Price: $300 initially with a monthly renewal fee of $45
---
4. GaneshBot
A heavy hitter that destroys EU releases.

Some of you are so desperate to score Ws that you might think only supernatural deities can help you. You're not wrong, but only if you decide to cop with GaneshBot. After all, Ganesh secured over 15,000 checkouts during Yeezy Day. Do you need better proof of its supernatural powers?
Alright, the real secret behind its success is probably just a great and hardworking developer team. The in-house anti-bot protection crew always keeps an eye on what's happening under the Yeezy Supply's hood. Once they see that something has changed, they swiftly push new updates, skillfully staying ahead of the game. Ganesh is particularly strong for EU releases, thought it's no slouch in the US too.
Unlike some other bots out there, Ganesh is pretty easy to tame. It has a sophisticated and user-friendly UI. But I know that some of you don't care about perfectly rounded buttons and a color scheme that's easy on the eyes. Instead, you prefer to go headless for max performance. That's why GaneshBot has a command-line interface too.
Moreover, GaneshBot is known for its excellent support. If you ever need assistance, the support is available 24/7 on the dedicated Discord server. By the way, that's where you're going to find thorough documentation, too.
Number of successful checkouts on Yeezy day 2021: 15,000
Supported sites: Yeezy Supply, Finish Line, Hibbett, Slamjam, Snipes, Titolo, Zalando, AW LAB, Solebox, Footsites, Mesh.
Operating systems: Windows
Proxy support: Yes
Price: £100 for 3 months
Current aftermarket price: $2,300 on BotBroker
---
5. Sole AIO
The most beginner-friendly experience.
Sole AIO, also known as Sole Sorcerer, is a great pick for cooking Yeezy Supply. However, some sneakerheads avoid using Sole bot because of its miserable past.
Those who used it before the recent rework swears against cooking with this bot ever again. Though, things have changed in recent days. Sole has pulled itself up by the bootstraps and is now known as a stable and reliable bot.
What's great about Sole is that it offers an excellent module for Yeezy Supply and makes sneaker copping Yeezys a stress-free endeavor. The 18,700 successful checkouts it scored during the Yeezy day prove it!
In addition to being successful at cooks, Sole offers a beginner-friendly user interface. For the veterans out there, I have to stress that Sole is not what it used to be. The crappy UI is a thing of the past. I promise.
In addition to the UI, beginners will also benefit from a thorough user guide. The concise and well-structured document provides installation information, explains how to run YS tasks, and so much more!
Sole is a mid-priced bot. It costs £300 initially, and you will pay £125 every 6 months to continue using it. Nope, that's not a mistake – Sole only accepts payments in pounds. But I'm sure you can make it work.
Number of successful checkouts on Yeezy day 2021: 18,700
Supported sites: Yeezy Supply, Adidas, Shopify, Supreme, Footlocker, and Magneto sites.
Operating systems: Windows
Proxy support: Yes
Price: £300 and a renewal fee of £125
Current aftermarket price: N/A
---
6. Nike Shoe Bot (NSB)
The best always-available option.
Nike Shoe Bot has been around for a long time. Since then, it has figured out what the sneaker botters struggle with – getting their hands on a bot that can cop limited edition sneakers. That's why NSB is always available to buy.
I'm not gonna lie and tell you that the Nike Shoe Bot is the best bot for Yeezy Supply. The truth is that some other bots on this list managed to score many more checkouts with a smaller user base. However, if you're still learning the ins and outs of the game, the Nike shoe bot is an excellent tool for leveling up.
With so many competitors on the market, NSB stays relevant with a set of impressive features. It comes with proxy support, a high number of tasks, CAPTCHA solver, cookie generator, and many others. If you're interested to know what else it offers, check out our review.
On the whole, NSB is fast, easy to use, always available, and will definitely cook at least a few pairs of Yeezys.
Of course, it comes at a cost. The bot stands at a higher price range than most bots. It costs $499 every year. But here's the thing: no matter what's in it for the season, you'll always pay the same price for a retailer.
Number of successful checkouts on Yeezy day 2021: N/A
Supported sites: Yeezy Supply, Adidas Shopify, Footsites, and Supreme.
Proxy support: Yes
Price: $499 annually.
---
What Proxies Work on Yeezy Supply?
Here's the truth I've learned the hard way – to win on Yeezy Supply, you have to run as many tasks as possible and use different proxies for each of them. Sure, you can always try to forgo proxies and run just a few tasks, but don't expect much. Yeezy Supply is dominated by powerful bots that are fueled by efficient proxy suppliers.
That's why to score Ws, you're going to need some good proxies. Here are some tips to help you pick proxies that work on Yeezy Supply:
First of all, make sure to get a proper type of proxies. Many sneakerheads used fast and cost-effective datacenter proxies in the past, but they aren't an option anymore. Your best bet is residential or ISP proxies. These proxies are the masters of disguise – they can easily make you look like several different users and prevent you from getting blocked.
Secondly, make sure you know where the proxies are coming from. It helps to get IPs as close as possible to the store's server. You can't cop from Yeezy Supply with proxy IPs coming from Europe. You have to make sure they're located in the US.
Third, you're going to need sticky sessions. What are those? A sticky session is the duration of time you get to keep the same IP addresses. Once you enter the Yezzy Supply queue, you need to keep the same IP for at least 10 minutes.
Now you may be wondering where to get the best proxy provider. I'll be honest: it's quite a challenge. That's why we decided to make things easy for you by testing the providers ourselves. We've compiled the results of our tests into a list of the best proxies for Yeezy Supply. Check it out!