Kodai AIO Sneaker Bot Review
Do you have what it takes to possess an untamable cooking machine?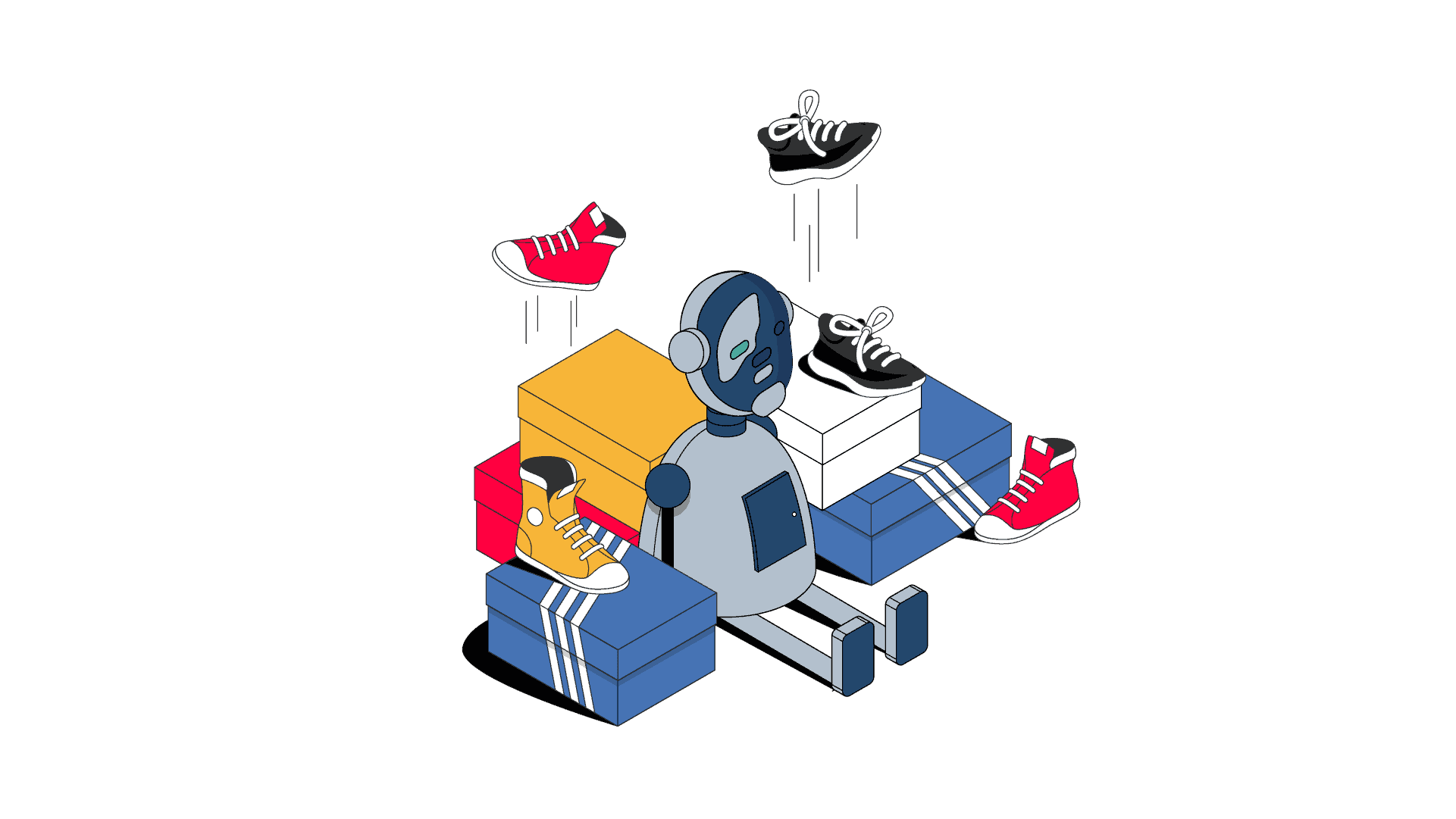 What would you pick: a lousy cheap bot no one has ever heard of or something known as an untamable cooking machine? I thought so. The beast I have in mind is the Kodai all-in-one bot. It has been around since September 2018 and has quickly made a name for itself. That's right, Kodai has been scoring its users some serious Ws lately and gets compared to some of the best and most expensive sneaker bots on the market.
But is it worth the hype? Let's take a look at what makes Kodai one of the top choices among sneaker botters.
Pricing
If you're feeling sold after reading the intro, I've got some good news and bad news for you. 
The good news is that the Kodai bot is relatively cheap, at least when you compare it to other release destroyers on the market. It costs $175 for the first two months. After that, you will continue to pay a renewal fee of $59.99 a month if you want to keep it. 
The bad news is that Kodai is harder to get than some of the most hyped sneaker releases. I mean it. It gets restocked rarely and randomly, and when it does, you have to be quick to enter the raffle. I'm not going to lie, chances of winning are pretty low. A little pro tip to get you ahead: you might need a bot just to buy this bot. 
You can also fetch Kodai on a secondary market, but don't expect it to come cheap. At its highest, Kodai may cost you as much as $6,000. However, you have to be smart here. If you decide to pay this much, recouping your investment is going to be hard. It can take a lot of ultra-rare kicks before it's worth it.
Main Features
Do you know what makes a sneaker bot a bot? Of course, it's the auto-checkout, tasks, proxy management, and usually a captcha harvester. If you look at it this way, Kodai is no different than any other bot. Yet, there has to be a reason why sneakerheads are desperate to use it to outhustle others, right? Here's what sets Kodai apart: easy-to-use UI, impressive speed, and efficiency. After all, Kodai doesn't just win releases. It slays them! 
Are you curious what else it has to offer? Here are some notable features:
Frequent Updates
One of the reasons why Kodai is so efficient is its development team. These people are a hardworking bunch. When it comes to finding shortcuts to get past the strict anti-botting security, they are ahead of the game. Every time something new is introduced at stores like Yeezy supply or adidas.com, devs swiftly push new updates. It's a battle royal between them and any anti-botting system. Most of the time, they win. 
Many Stores
Speaking of stores, Kodai is an AIO (all-in-one bot) bot. If you need a little clarification, it means that instead of focusing on one particular store, the bot can cop from many different ones. Currently, Kodai supports Shopify, Supreme, Footlocker EU, US Footsites, Yeezy Supply, and Adidas, with more in the works. While it performs well on all targets, Kodai has been particularly successful with Footsites. 
Easy-to-Use UI
Updates are crucial, but do you know what else makes the bot successful? It's the UI. Why? Let me give a quick explanation. Often, stores try to deter bots by pushing new security updates right as the release starts to drop. It means that the developers have to update the bot during the drop, leaving you seconds to restart it and set up your tasks again. That's why Kodai's user interface is designed to be user-friendly, intuitive, and easy to navigate so that you can set it up as fast as possible. And don't even get me started on the shock drops – every second matters in the copping game!
Cross-Platform Support
As you probably already noticed, most bot developers favor Windows users. That's where Kodai has an advantage: it can be easily run on both Windows and macOS. While you can run any bot on pretty much any device with the help of a sneaker server, it will come at an additional cost. That's why it's good to have the option to run a bot natively. 
Complimentary User Dashboard
It's obvious that Kodai wants you to get the Ws. That's why it equips its users with a dashboard called the Kodai Hub. In it, you'll find a release calendar alongside suggested copping settings, retail and resell price, tailored settings for each specific drop, and more. Oh, and if you're data-minded, you're going to enjoy personal analytics. Pretty neat, isn't it?
Multitasking
Kodai is multithreaded, or in other words, it can carry out many tasks at once. These tasks run very smoothly without interrupting each other. So, there's no need to worry about having to start over when a purchase fails. Kodai will retry all of your failed tasks at once, as long as the stocks last.
Customer support
No matter how easy-to-use a bot is, you're doomed to get stuck somewhere. But instead of frantically browsing Reddit for support, you can check out Kodai's support center. Do you have no clue how to set up a captcha harvester? Or do you need to reset your license key? Head straight to the FAQ section, and you'll be bound to find the answer. Have a question about the specific store? Check out the detailed guides for each of the supported targets. 
In case your question isn't covered, live support is available too. You can reach the CS representative both by email and Discord. 
Proxies
If you choose Kodai as your sneaker vessel, you need to go all in. What I mean is that to make the most of it, you're going to need the best proxies. If you use some cheap ones of the wrong kind, you might as well just take a stack of cash and burn it instead. 
So no cheap or free proxies in this lane. I don't need to explain why, don't I? Ok, some of you might not know, check out our article on the dangers of free proxies. 
I would suggest forgoing datacenter proxies too. Yes, I know, they are fast, but they also can get blocked quicker than the release sold out.  
Your best bet is using a mix of residential and ISP proxies. They'll walk each of your bot's tasks through the checkout undetected. We nail down your best options for that will go hand in hand with Kodai AIO in this list of the best sneaker proxies. 
Is the Kodai AIO Bot Worth It?
Now that you know what Kodai is all about, you might still be wondering, is it worth it? After all, the bot costs a massive sum of money. To help you digest all of the information above, let's do a quick recap. 
Pros
Supports many sites:

Shopify, Supreme, Footlocker EU, US Footsites, Yeezy Supply, and Adidas, and more are expected in the future. 

Very efficient:

scores its users Ws with every drop. 

Cross-platform support:

works on macOS and iOS, as well as windows, so there's no need for a virtual server.
Cons
Usually out of stock.
Expensive when buying from resellers:

at its highest can cost up to $6k.

Restocks through a raffle on Twitter:

chances of getting ahold of it are slim. 
Conclusion
Kodai is one of the most successful and efficient AIO bots on the market. It has a great developer team, who are constantly working on updates to keep those Ws coming. They have created a user-friendly interface that comes in handy when you're setting things up in a rush. The bot offers additional features such as personal analytics and a release calendar. The bad part is that Kodai costs a lot on the secondary market, and getting it from a retailer is not an easy feat. That said, if you manage to buy it, you're probably going to get blessed with any sneakers you want.