Wrath AIO Sneaker Bot Review
The best all-in-one bot on the market?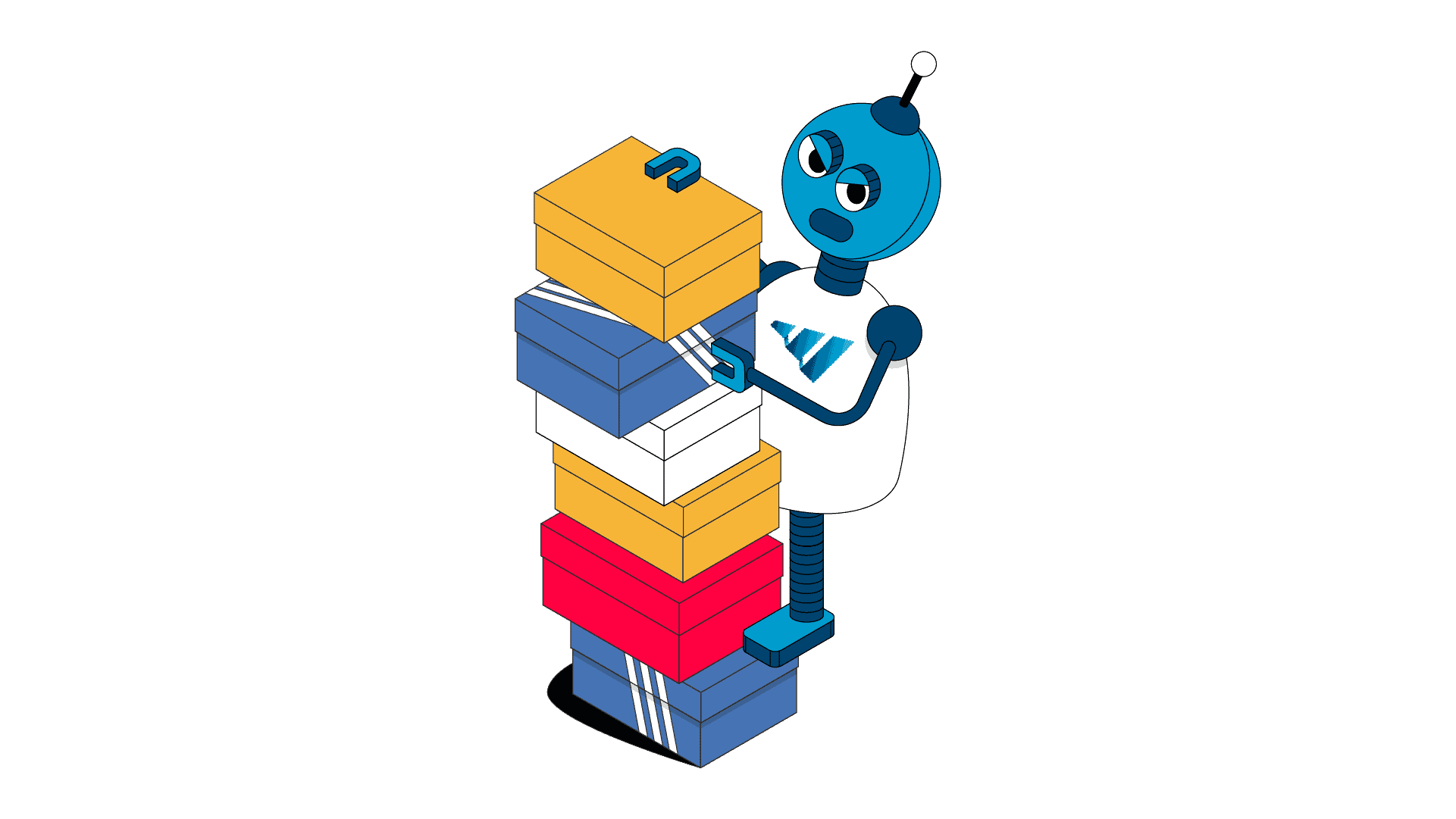 The sneaker game is highly unpredictable. One day bot prices are skyrocketing into unfamiliar heights; the other – they come crashing down. So does their performance. That's why many of us are trying to find the one bot that delivers consistency over time. Though, in the market with hundreds of bots, only a handful deliver it. One of those precious unicorns is the Wrath AIO bot.
Wrath was released in 2019 and quickly made a name for itself by demonstrating an impressive success rate. Though, not without roadblocks.
In its early days, Wrath developers struggled to deliver timely updates and couldn't fix several bugs within the interface. But did that stop Wrath from becoming an undisputed king of bots? Definitely not. Today, it is giving its small user base a good run for its money.
Pricing
Speaking of money, you must be dying to know how much the Wrath bot costs. I wish I had good news for you. You probably already know that excellent bots are out of stock and cost a fortune in the aftermarket. Wrath is no exception. Once the rumors of its impressive success rates started to spread, the bot had a huge surge in value.
Alright, but if you get lucky enough to buy it directly from the retailer, it will cost you $350 for the first 3 months. Once you tame the beast, it will cost you a $50 renewal fee each month.
Now let's take a look at the aftermarket. As you may already know, prices here vary significantly from month to month and can be influenced by recent drops, the success of a bot, and some other factors. Currently, Wrath is at the lowest price of the year.
At the beginning of September, its price reached a record-high – $10,000, but now the price dropped to $4,000. I know it's not a deal of a lifetime, but if you're serious about cooking sneakers with a consistent bot, you might want to give Wrath a shot.
Main Features
Wrath never seizes to impress me. Its greatest performance yet was during Yeezy day this year. In case you didn't know, Yeezy day is a special event on the 2nd of August when Yeezy restocks and new releases are dropped randomly throughout the whole day. The drops happen on Yeezy Supply and Adidas stores. During this special event, Wrath cleaned the shelves by scoring over 22,000 checkouts.
How does it do it? Let's take a look at Wrath Bot's most prominent features.
Truly an All-in-One Bot
Wrath might be the only bot you need. It cops from US & CA Footsites, Supreme, Shopify, and YeezySupply. While the bot completely destroys Yeezy Supply and Shopify with every release, the performance could be better on Footsites. So, if that's your top target, check out our list of the best sneaker bots – you'll find a keeper here.
Prompt Updates to Each of Its Modules
One missed update can wreck the bot's success rates and ruin its reputation. That's why Wrath's developers work hard to prevent that from ever happening.
Wrath gives special attention to the Shopify Bypass module and multiple checkouts modes for Supreme. After all, these are some of the toughest targets. However, it delivers timely updates for all supported stores.
Great UI
Wrath's interface is great. I mean it. The developers clearly aimed to make the bot easy to use, especially for beginners, and they succeeded. It won't take you long to figure things out, even if you're a newbie. Oh, and with a little bit of practice, you'll be able to set things up for a cop in under 5 minutes.
Analytics
Sure, you can easily do without the analytics tab. But to stay ahead, you need to know what you're doing and how you're doing it. That's why Wrath comes with detailed analytics to help you track success and brag about it.
CAPTCHA Harvester
Wrath's developers are smart – that's the only explanation I have for the efficiency of the bot's CAPTCHA harvester. They ensure that the bot king knows what type of anti-bot protection each store uses and where it's placed.
However, you'll need to put some effort here too. By that I mean, you'll be tasked with getting the best possible proxies to finish the job.
Proxies for Wrath AIO Bot
I'm not trying to scare you away here, but proxies are one of the most crucial components of the sneaker botting game. If your sneaker proxies fail – or if you decide to forgo them all together – all you're going to get are Ls, and you don't want that, right?
In case you have no idea what proxies are, don't worry, I'll explain. Proxies are different IP addresses that cover your tracks online. They route your connection through a remote computer to replace your IP address and location with different ones. This way, you become anonymous.
The best thing about proxies is that they can make you look like different people. Load a bunch of them into your bot, and the sneakers stores will have no idea that you are behind them. However, you can't make that happen with just any proxies, and when it comes to proxy providers, you get what you pay for.
That's right. Free proxies are not an option here. They are slow and usually based on a weak infrastructure, which will probably go down during a demanding drop. What you need is a trustworthy provider that offers residential or ISP proxies.
Where to get them? Check out the article we wrote about the best sneaker proxy providers currently on the market.
Customer Support
Wrath offers detailed and easy-to-follow documentation. It will get you up and running with the bot.
If you get stuck or face an issue that's not described in the docs, you can always contact support via the dedicated Discord server. Will you get a response is another question.
In the past, Wrath was lagging with its customer support's efficiency. The users had to wait for a response for a long time as the only one answering was the developer.
Now, the situation has improved. However, I still wouldn't nominate Wrath with the best customer support. There's always room for improvement.
Should You Invest in Wrath AIO?
If the only thing you got from reading this review is that Wrath is great and you want it, then my job here is done. Wrath is one of the best sneaker destroyers out there. However, before you make a final decision, let's recap everything you just read.
Pros
Performance. The bot scored over 22,000 checkouts during Yeezy day. Do you need better proof that it works?
Consistency. Wrath scores sneakers with every drop.
Implemented CAPTCHA harvester. 
Analytics page. 
Many stores. It supports US & CA Footsites, Supreme, Shopify, and YeezySupply.
Cons
Rare restocks. 
High aftermarket price. Currently, the bot runs for $4,000 on BotBroker.
Not the best option for Footsites. While Wrath does deliver great performance for this particular target, you can find bots that does even better.
Customer support could be improved. 
Conclusion
Wrath is a top-tier bot. It has great developers who never miss any updates. The feature is on point, and other developers can only envy its success rates. It supports the most popular targets and knows how to beat them.
However, it's rarely restocked and has a hefty price tag in an aftermarket. That being said, Wrath is an excellent option, but only if you can afford it.