We use affiliate links. They let us sustain ourselves at no cost to you.
The 9 Best Rotating Proxies of 2022
If your web scraping project is struggling with blocks – or you're tired of managing proxy lists – rotating proxies are just what you need. They automatically fetch new IPs from a large pool of addresses. No blocks, no hassle.
This page will help you choose the best rotating proxy network for your needs. It features a variety of providers for diverse budgets and tasks. We've tested each and outlined their main characteristics to make your choice easier. So, you'll be sure to find something, no matter how large or hard your project is.
Here are our top picks: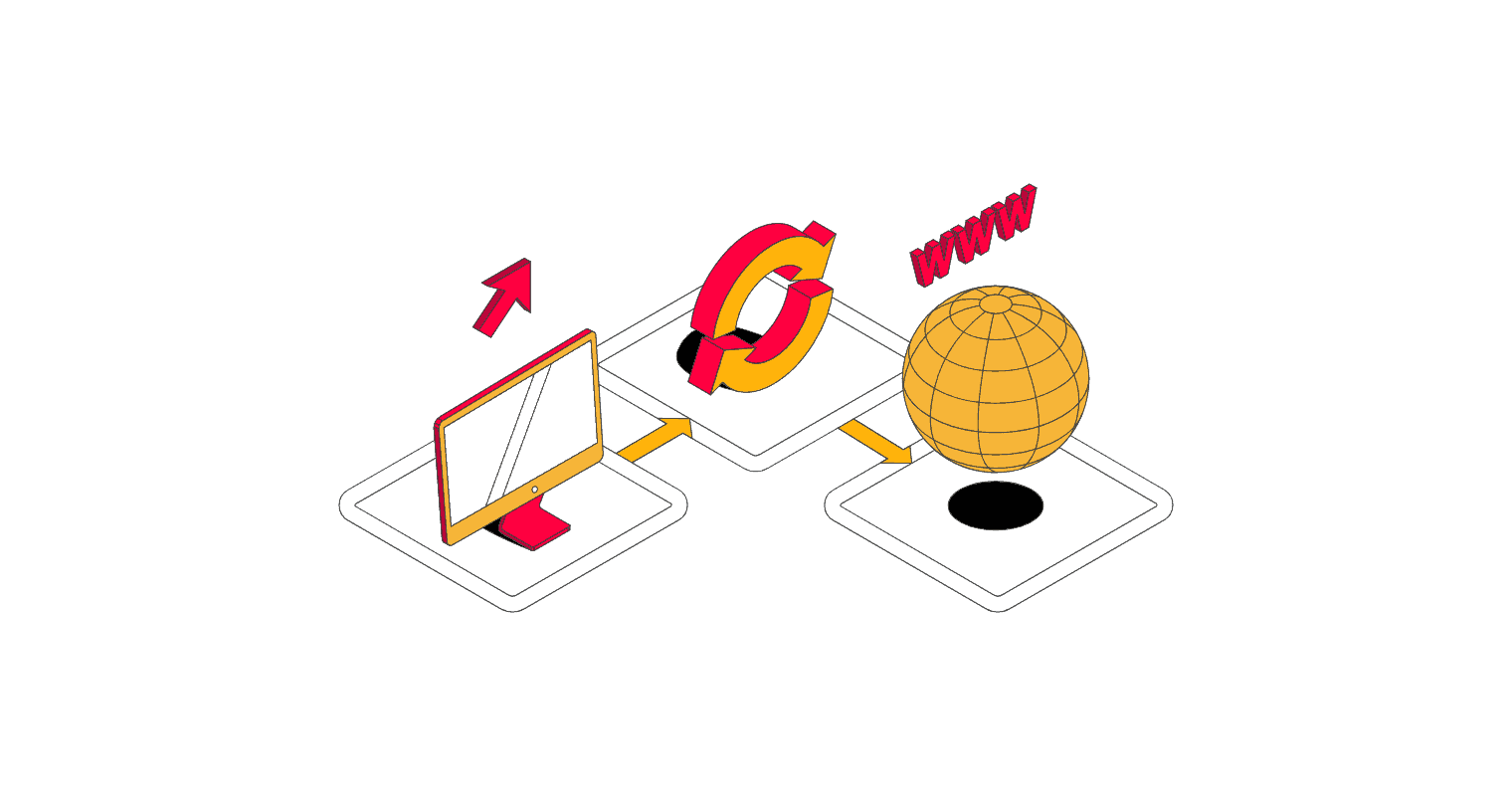 Key Points about Rotating Proxies
Rotating proxies automatically give you new IP addresses to avoid rate limiting, CAPTCHAs, and IP blocks.
You usually receive access to a backconnect gateway server that connects you to a provider's IP pool.
The rotation settings can range from each connection request to 30 minutes and longer.
Rotating proxies can be datacenter, residential, or mobile IP addresses. Residential proxies are the most popular option.
You usually buy them by traffic, sometimes by threads or ports.
To learn more, you can read our guide on rotating proxies.
Main Criteria to Consider
We gave particular attention to the following criteria to make sure the provider's service is fit for scraping the web:
Proxy type. You have several options to choose from, and you might not always need the best one. Rotating datacenter proxies work perfectly well with less popular or less protected websites, while residential rotating proxies are more effective with sites like Google and flight aggregators.
Number of IPs. You have to share rotating proxies with others. A pool with a million IP addresses will likely have cleaner addresses than one with a thousand IPs.
Rotation settings. You should be able to select rotation every request or create sticky sessions for tasks that require multiple steps.
Targeting options. Being able to choose a particular country, city, or even ASN really helps with accessing location-sensitive data. However, precise targeting is not always necessary.
Concurrent connections. The more parallel connection requests you can make, the faster you'll scrape. Rotating proxies are best for high-volume scraping.
The Best Rotating Proxy Services of 2022