Help us sustain ourselves by purchasing proxy services through our affiliate links (we earn a small commission).
9 Best Residential Proxies Providers of 2020
Residential proxies have become a necessity for many online tasks.
If you've ever had to scrape data, manage multiple Instagram accounts, or buy the hottest sneakers on the market, you'll know what we mean.
But with so many residential proxy providers out there, how do you choose the right one? 
There's not only money at stake, but also time, and even your carefully-built social media accounts. 
We've tested and ranked the best cheap, premium, backconnect, and other residential proxy services to help you.
You can learn all about residential proxies below.
PROS
Fast and reliable proxies

Great value for the price

Worldwide coverage

24/7 customer support
CONS
Best Residential Proxy Service #1 – Smartproxy
While new to the market, Smartproxy has quickly claimed the top place among residential proxy providers. Unlike the other market leaders, Luminati and Oxylabs, Smartproxy targets small and medium businesses.
Still, the company manages to offer 10M+ performant residential proxies, which is impressive considering its low prices. Throw in 24/7 customer support, and you've got yourself a great deal. Just don't expect to receive things like a dedicated account manager – Smartproxy is all about self-service. 
If you decide on Smartproxy, you'll be looking at plans that start from as little as $75/monthly. The pricing is traffic-based, with unlimited connections. A nice touch is that you don't have to upgrade the plan if you go past the limit – you can just pay for extra traffic per GB. The most popular option is Starter, offering 20GB for $200 ($10/GB).
You'll be able to get your money back within 3 days if you're unhappy with the service.
PROS
Many great-performing residential IPs

Worlwide coverage & city-level targeting

Best overall package

Premium 24/7 client support
CONS
Oxylabs ranks a very close second. With 32 million IPs in 195 locations around the globe, easy integration, and a dedicated account manager, the company provides a very compelling package that few can equal.
The proxies are not just for show, too – we've tested them to be great performers, both in speed and success rate. That said, Oxylabs mainly targets customers with bigger needs, which is reflected in the pricing plans. 
Oxylabs offers traffic-based plans with unlimited connections that start from $600 for 50GB, or $12/GB. As with all proxy providers, the more traffic you buy, the cheaper it will get: the Enterprise plan pushes the price down to $5/GB. Their most popular option is Pro: 100GB for $900 ($9/GB).
The company provides a 7-day free trial for businesses and a 3-day money-back guarantee for individuals. 
PROS
Many features

Huge number of IPs

Worldwide coverage

24/7 professional support
CONS
Proxies could perform better for the price
As the largest player in the market, Luminati has much to offer: over 35M fast residential proxies, professional support, and all the bells and whistles you could want. But the quality of its residential IPs has fallen behind the other leaders, and the pricing plans might cause confusion. As a result, we've placed the company third, despite the company's overall strengths. Still, Luminati remains among the top choices, especially for more demanding enterprise customers.
Price-wise, Luminati lets you configure the plans so much it's hard to give a baseline for comparison. Do you want shared or private residential proxies? What are your traffic requirements (there's a slider for that)? Will you need city-level targeting? If so, be prepared to pay almost twice as much per GB.
The good thing is that you get a generous 7-day free trial.
PROS
Reliable workhorse proxies

Worldwide coverage with many cities

Dedicated support agent
CONS
Somewhat expensive

Only HTTP(S) available
The fourth in the list Geosurf is all about quality over quantity. The company has 2.5M residential IPs – which is less than some of the other providers – but all of them are really good. The proxies are advertised to cover every country and city in the world. You can also expect a dedicated customer support agent. 
Should you choose Geosurf, you'd be paying from $450/month for 38GB. The most popular plan is Pro: 90GB for $900 – so you'd be charged a little more compared to the main competitors. There are no connection or location limits, and you can create as many subusers as you like. 
You can get a free live session by getting in touch with one of Geosurf's representatives.
PROS
Decent speed and performance

No third party computers utilized

Dedicated account manager
CONS
No city-level targeting

Proxies not as fast as advertised
NetNut takes pride in a special proxy technology that should make its IPs FAST (that's the main selling point) and hard to block. The feat is achieved by routing traffic directly through ISPs instead of end users' devices. In reality, our tests show that both the speed and performance are decent, but not the best. As the company doesn't seem to stand out in other ways, I've placed it in the middle of the pack. Netnut seems not to disclose how many IPs they have or where they are located, only stating that they are highly scalable and all around the world.
If you opt for NetNut, the plans start from 300$ for 20GB ($15/GB). The most popular option is Professional which will give you 100GB for $700. There are no plans with unlimited traffic. Overall, NetNut's pricing is pretty decent looking at the competition.
The company gives you 7 days to try out its services.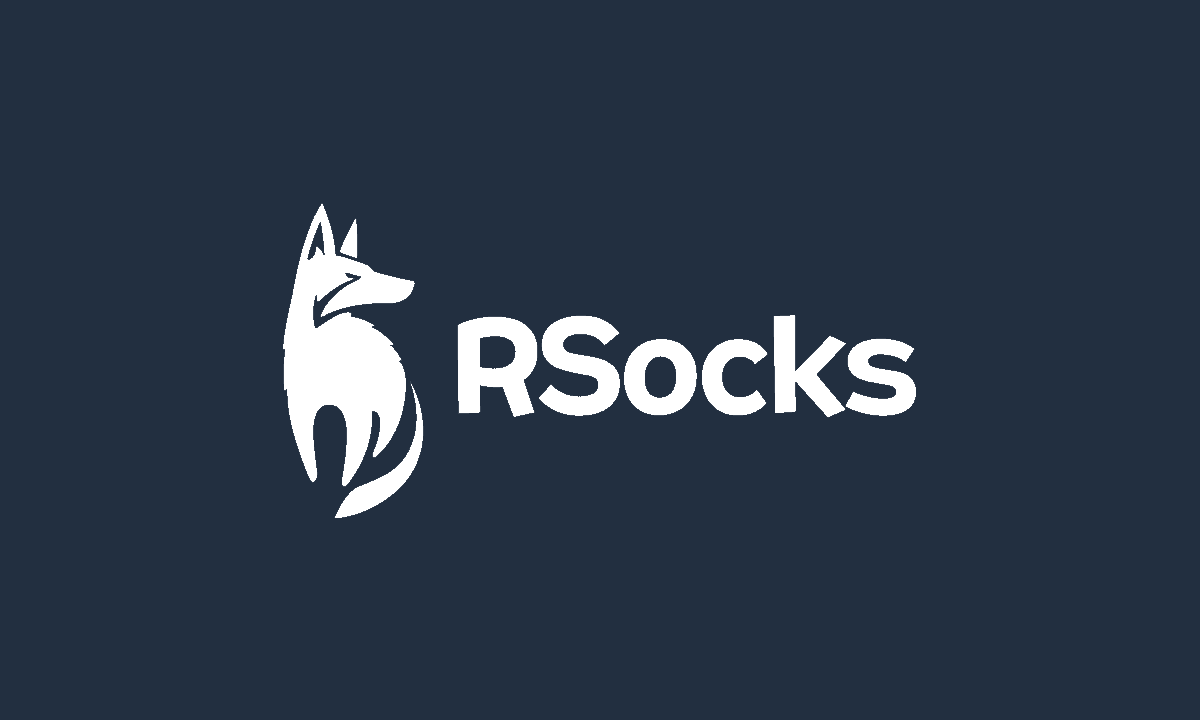 PROS
Fast proxies

Unlimited traffic

Great 24/7 support
CONS
Proxies could be more reliable

Can get expensive for longer tasks
Rsocks offers over 1M residential proxies. They are are fast, though not always reliable. What distinguishes the company is its great customer support and pricing model: instead of charging per traffic used, the packages are time-based. That means you can access residential proxies very cheaply for quick tasks. Unfortunately, all the plans come with a limited number of connections.
If you choose Rsocks, finding the right plan can be either very simple or very hard. The company conveniently offers themed packages for countries and websites, such as EU, Twitch, or Youtube. But there's over 20 of them, and each includes various factors to take into consideration. Do you know how often you want updates, how many threads, or IPs?
At least RSocks lets you evaluate each plan for free – but only if you have a forum account on certain websites.

PROS
Very fast proxies

Unlimited bandwidth

Inexpensive
CONS
Small proxy pool

Little to no location targeting
The highlight of Storm Proxies is blazing speed that doesn't sacrifice performance. But the company's proxy pool of 40K is tiny compared to competitors and it covers only US and EU IPs. (Which countries? Who knows.) What about Australian proxies, or those in Canada or Brazil? You're out of luck. Also, you can only reach the customer support via a contact form.
If you go with Storm Proxies, you'll be looking at plans that start from $19. Even the smallest plan has no traffic limits. The trade-off comes in the form of ports and IPs; no matter the plan, you'll only get 40 thousands of addresses. If you're okay with this, Storm Proxies can be light on your wallet.
In case you're unhappy with the services, there's a 48-hour money-back guarantee.
PROS
Large number of proxies

Unlimited traffic

24/7 customer support
CONS
Slow and unreliable proxies

Website doesn't inspire confidence
At first sight The Proxy Store impresses with 30M of residential IPs and unlimited traffic plans. Sadly, the real-world experience disappoints: the proxies are slow and often time out. Some other things cause concern, too: the company's blog hasn't been updated in three years, while the coupon on the home page still says '2018'. Is everything OK, guys?
Because The Proxy Store doesn't limit traffic, limitations come in the form of threads, proxy pool size, and locations. The pricing starts at $97/month, and the most popular plan goes for $297. Due to the company's business model, it's not easy to compare it with the competitors – you'll have to consider your needs.
You can get a free trial by contacting The Proxy Store's customer support.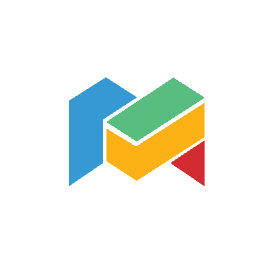 PROS
Large proxy pool

Worldwide locations with city-level targeting

Unlimited bandwidth
CONS
Slow and unreliable proxies

Lackluster customer support
On the bright side: a huge proxy pool with 26M IPs and unlimited traffic to make use of it. On the not-so-bright side: slow proxies full of connection errors, no city-level targeting. Oh, and customer support that fails to reply within 24 hours. Proceed with caution.
Microleaves has plans starting from $250 and going up to $50,000 for the most demanding users. The only limitation is the number of ports you can access. Note that you might not be able to use geo-targeting or work with certain websites (such as Facebook, Youtube, or Amazon) unless you buy one of the Special plans. Naturally, at extra cost.
There's a 2-day free trial for you to try Microleaves out. 
What is a Residential Proxy?
A residential proxy is a type of proxy that gives you an IP address issued by an Internet Service Provider (ISP). It not only hides your IP from websites but also makes it look like a real private user is accessing them. This is where the name 'residential' comes from. Since traffic from such sources looks organic, it hardly causes any suspicion.
How Do Residential Proxies Work?
Residential proxy networks get their IP addresses from real users. This is usually done via various apps: instead of paying for them or watching ads, users are given the choice to share their internet with others. There are full-on dedicated products whose main purpose is to borrow bandwidth in exchange for money, such as Packity. Reputable providers make sure to get their proxies through a legitimate channel, with users' knowledge and consent; this is what separates them from botnet software.
Whenever you send a request to a website, it gets routed through another user's IP address in the process. Let's say you want to post some classifieds on Craigslist. Without a proxy, you'll soon run into limits and won't be able to add any more things. Multiple residential proxies will allow you to efficiently multiply the number of your listings – and all of them will look as if they came from real users. Convenient.
More information about Craigslist providers: Best Craigslist Proxies
What Is Possible with a Residential IP Proxy?
Residential proxies are mostly used for:
Online anonymity

Market research

Fare aggregation

Avoiding ad fraud

Pricing analytics

Limited item copping

Multiple account management
What Is the Difference Between Residential and Datacenter Proxies?
As the name suggests, datacenter proxies are issued by servers stored in data centers. Unlike residential proxies, they do not originate from an ISP and are not associated with a real device. This comes with some benefits, but also serious drawbacks.
The two main benefits of datacenter proxies are their speed and price. Because one server is able to produce many IPs, they are markedly cheaper. Such proxies also tend to be faster. As such, they are great for things like market research and automation of data scraping tasks. However, it is painfully obvious for websites that your IP comes from a server, and this makes datacenter proxies an easy target for blocking.
Residential proxies are pricier and might not be as fast. But they have one huge advantage: the IPs come from real users, making it very hard for websites to detect and block them. Because of this, residential proxies are the safer option, used for more challenging tasks, such as price copping or social media management.
How to Check if a Proxy Is Datacenter or Residential?
I'm not sure how aware you are about this, but an IP address gives away a lot of info. In fact, that's one of the reasons why proxies and VPNs are so appealing, as they make your presence online anonymous. If you know someone's IP, you'll be able to estimate their region, country, and sometimes even city.
But the most relevant parameter for us encoded in an IP address is not the location – it's the ISP. That's right, you can check where the address originated and even the website of its creator. Using this information, you can track down the IP address to its source: if it comes from an ISP, your proxy is most likely residential; otherwise, it belongs to a data center.
What Is the Difference Between Rotating Residential Proxies and Sticky Proxies?
Residential proxies can be of three kinds: rotating, sticky, or static.
Rotating Proxies
Rotating residential proxies change IPs with each new request. You enter a website – one IP; reload it or open a link – new IP address. This type works very well for hiding your IP address, and it can be safely used in the majority of cases. You will also often hear them called backconnect residential proxies – the term explains the method how these proxies rotate, and there's little difference between the two.
Sticky Proxies
Sticky proxies keep the same IP address up to a certain period of time, usually 10 minutes. Why 'up to'? Because residential proxies borrow IP addresses from real users – so there's no guarantee that the provider will be able to keep the address for that long. If the user turns off the device, disconnects it from Wi-Fi, or similar, the IP is lost. Sticky residential IPs are used when you need longer sessions, such as when copping sneakers.
Static Residential Proxies
There's also a third kind called static residential proxies. They work the same as datacenter proxies, but they originate from an ISP. As a result, static proxies combine the benefits and protection of residential proxies with the speed of datacenter IPs. However, they will cost you an arm and a leg compared to the other types.
How to Get Residential Proxies?
You can get residential proxies from any of the providers covered above. While some perform better than others, all of them will do the job. And if you decide on a proxy service that's not on the list, just make sure it's reputable – and don't pick a free one. 
Why Shouldn't You Use Free Residential Proxies?
Free proxies might seem like a good bargain, especially if your needs are small. But are you ready to face the risks? Consider this:
If a proxy network is free, it's likely that many other people are using it. This will make the proxies slow and crowded, and your experience is unlikely to be good. Free stuff is also prone to abuse, and your IP addresses may quickly become useless. If a network is not crowded, either it's very new, relatively unknown or – let's be realistic here – terrible for the task.
Also, and this is very important, by using a proxy you open yourself up for potential abuse. In the best-case scenario, free proxies can embed data into sites you visit, such as ads that wouldn't normally be there. In the worst case, they can fully log your internet usage or even infect your computer with malware. After all, they need to make money somehow; and if you're not the customer, then you're the product.
I'm not trying to scaremonger you, but always be very careful when using a free proxy. We recommend to read: 2 Reasons You Should Never Use a Free Proxy Again.
How Do You Test Proxy Providers?
Chris and I have developed a comprehensive methodology for testing proxy providers. It consists of two parts – general factors and performance – and takes into account a wide range of different criteria, such as proxy pool size, customer support, ping times, and so on. Naturally, we adapt the test for different use cases. Read more about how we test proxies.