Help us sustain ourselves by purchasing proxy services through our affiliate links (we earn a small commission).
Best Instagram Proxy Providers

Best Instagram Proxy Service #1 – Smartproxy
Smartproxy offers a large residential proxy network that only keeps on growing. Its HTTP(S) proxies cover 195 countries around the globe, support the highest performing IPv4 protocol, and have been proven to work great with all Instagram-related tasks. 
Pricing starts from $75/5GB

10M proxies

Dedicated 24/7 customer support

195 countries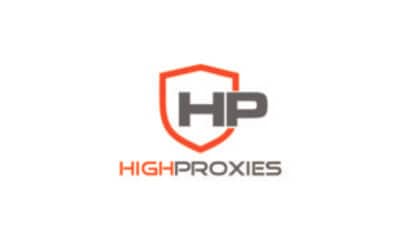 Pricing starts from $2,30/month per 1 proxy
99% uptime
Unlimited bandwidth
Multiple cities
Pricing starts from $300/month, 20GB included
2M residential IPs
130 locations
Dedicated support
Pricing starts from $2,50
5 countries
HTTP/HTTPS/SOCKS supported
Unlimited bandwidth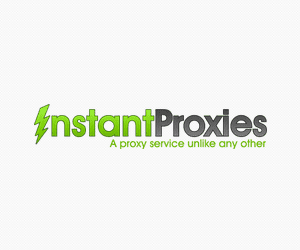 Pricing starts from $10/month, 10 proxies included
7 cities
14 subnets
99% uptime
What is an Instagram Proxy?
An Instagram proxy is a proxy optimized specifically for this social media platform. While no one would argue that differently marketed proxies can also work splendidly – Instagram or social media proxies are the ones to look for. You know, just to make sure they would do the job without getting or already being blacklisted. This kind of proxy can usually be found at almost any provider's site who offer solutions for sneaker copping, Youtube, Craigslist proxies and so on.
How Can You Use Instagram Proxies?
Instagram proxies are very versatile, although, they are usually used for these instances:
Manage Multiple Instagram Accounts
If you or your business are in need of more than the normal amount of Instagram accounts proxies are a must. You can easily use 1-3 accounts per 1 IP (though it is recommended to just do 1 account per IP, to be safe).
Build a following
It will still include managing multiple accounts, though less work would need to be put into it. Honestly, this isn't the fairest way to get famous or get some sweet brand deals, but you do you, right?
Unblock Instagram
If your school, workplace or your country are not big fans of Instagram usage you have an easily accessible solution. While there are other options, like VPNs for one, proxies do a great job too. You can make sure that you will always connect through the same IP and never get your account blacklisted or blocked.
Types of Proxies for Instagram
This is where the main confusion shows – which type of proxy should you choose to do the job? 
Mobile proxies

(4G proxies). The most expensive and also the best choice. Extremely unsustainable if your needs exceed even 10 accounts (unless you have a lot of money to invest in your social media presence).

Residential proxies

. Both rotating and static ones can work, but your provider has to be very trustworthy. 

Dedicated proxies

. Data center proxies dedicated specifically for social media accounts. Cheaper than both mobile or residential, but more expensive than shared ones. Generally a pretty good option for anyone who has to make sure that accounts are not getting banned (for example, if you are selling social media management services or if you are managing accounts for brand deals).

Shared proxies

. Probably one of the worst choices for businesses, but also probably the best ones for people who are just starting out and learning about Instagram automatization.

Virgin proxies

. Usually a

marketing scam

, but sometimes it is true that the dedicated proxies you are buying were not used for at least Instagram prior to your purchase. So just a better version of plain dedicated proxies.

Free proxies

. Just a quick note

–

never use them if you like your own data to stay private and secure.
Don't forget to always do your research (which we would assume you're doing right now – good job!), try out multiple providers, unless the first one you try is giving you everything you ever needed.
Other Tips and Tricks to Becoming an Instagram Proxy Master
First of all, consider all aspects of your own needs – this is the most important step into actually choosing what's best for you. 
Secondly, choose your automation tool. There are many different kinds out there, but we won't tell you which one is the best though (tell us what you use and if it works well for you in the comments).
Last, but not least – try things out. Preferably, check if the proxies work on your trial accounts, if you have any. 
And as always, never settle for a bad service.