How to Create Multiple Facebook Accounts
We share tips on how to successfully create multiple Facebook accounts for your business and avoid an IP address ban.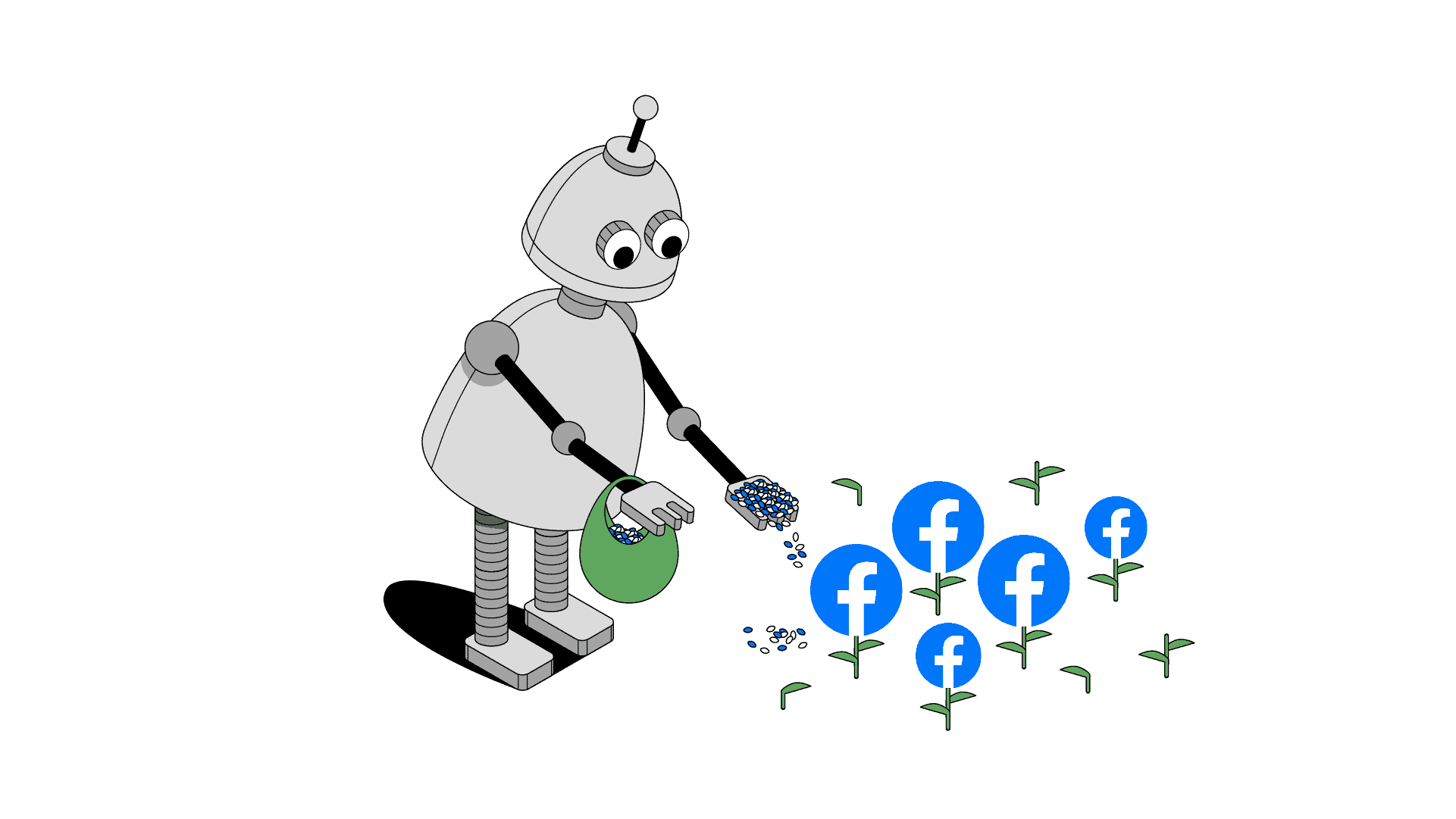 Facebook, also known as Meta, is very strict about the number of business and personal accounts you can create. So, what happens when you're running an ad agency and you need to create hundreds of accounts to manage your clients' profiles successfully?
That's where the "fun" begins. Registering many accounts would put you at risk of having your IP blocked. So, what's the solution? This guide will tell you why businesses need multiple Facebook accounts, what issues you might face, and, of course – how to overcome them. 
Can You Have Multiple Accounts on Facebook?
According to Facebook, it's against community standards to have more than one personal account. In reality, you can create one Facebook account per email address or phone number, and register no more than three accounts from a single IP address. 
If you need more than one profile because you have a business, the platform suggests using one personal account and managing your business page from it. But sometimes that's not an option, and you need to create those accounts in bulk. 
What about Multiple Facebook Business Manager Accounts?
If you want to know how to create multiple Facebook business manager accounts, you should manage your expectations because the answer won't astound you. A person can have only two business manager accounts with one Facebook profile.
That means you need a Facebook account to create a business manager one. So the actual number depends on the number of Facebook profiles you have. 
Why People Create Multiple Facebook Accounts
If you run an ad agency.

Businesses juggle hundreds of Facebook accounts to run campaigns for various clients. But Facebook allows you to own only one ad account and administrate up to 25. Also, there's a limit on how many Facebook business manager accounts you can have from a single profile. And since agencies run multiple client profiles, they need to create separate accounts.

For using automation tools.

Running multiple Facebook campaigns can be time-consuming. Bringing automation tools can save you tons of time, improve engagement with your audience, and easily monitor daily performance. But that requires separate accounts because of the platform's strict anti-bot measures.

Reach target audiences worldwide.

Businesses create multiple Facebook accounts to reach target audiences worldwide using geo-targeting. A different account will carry different content relevant to a specific audience.
Why Creating Multiple Facebook Accounts Is Harder than it Seems
There are many ways to track you online. The most basic way to identify you is by IP address. But whenever you use the internet, you also leave a record of the sites you visit by agreeing with cookies saved to your browser. So, your browsing activity is out in the open.
The good news is that an IP address can be masked with a proxy server or VPN, and cookies – deleted from your browsing history. But if you've ever tried to create multiple accounts or manage them, you probably know that problems don't just end here.
A digital fingerprint is yet another identifier that reveals details about you. It works by tracking your device parameters like time, language, user agent, and others. The more data a site has, the easier it gets to identify you from thousands of other users. Using an incognito mode or new browser profiles won't be enough to overcome browser fingerprinting – you'll need specialized tools for that.
How to Create Multiple Facebook Accounts (Relatively) Safely
There are two approaches you can consider when creating multiple accounts.
Manual.

It's not the fastest way to lead your project but definitely the safest. With an antidetect browser you can create and manage many accounts, and hide your digital fingerprint.

Automated.

You can build a bot or buy automation software like PVA Creator. Automated actions can raise many red-flags, but if you know what you're doing, then you can cut some corners. 
Creating Facebook Accounts Manually
An antidetect browser is like a regular Chrome or Firefox browser, but it allows you to create completely separate browsing profiles. Even though you can create multiple profiles with Chrome, the browser doesn't hide your digital fingerprint, and you can still be recognized by different parameters like time, language, or user agent. And that will hinder your success in creating multiple profiles on Facebook.
Quality antidetect browsers like Multilogin, Smartproxy's X-Browser, or GoLogin change your digital fingerprint, making you seem like a different person connecting from different devices. It's a great tool if you want to manage all of your accounts in bulk. So, it's a win-win situation.
Creating Facebook Accounts with Automation Tools
A custom-built bot is a piece of software that'll help you with multiple account creation. Bots also work well with other automated tasks like chatting with other people. This way, you'll kill two birds with one stone – create and manage bulk accounts.
A Facebook bot can help you save time filling out profile information – you can optimize the bot to complete the steps required to register a Facebook account. Building a bot, on the other hand, will take time and expertise. You'll have to have at least some programming knowledge.
With the proper budget, you can use software like PVA creator to generate accounts in bulk without worrying about email and phone verifications. 
Change Your IP Address with Proxies
Before creating Facebook accounts in bulk, remember to hide your IP address and location. A Facebook proxy will help you out since it's specifically optimized for the platform – it acts as a middleman between you and the target. The best proxies for this are residential or mobile.
Residential IP addresses come from real residential devices, so your IP looks like a real user's. There are many reliable proxy providers like Oxylabs, Bright Data, or Smartproxy that offer residential IPs coming from a large proxy pool. This proxy type is much cheaper than mobile IPs.
Mobile proxies, on the other hand, are a bit steep in price but very hard to block since many users share the same IP address. Depending on your budget, go for mobile proxies if you want to experience fewer blocks and verification prompts. 
Tricks that'll Help you with Multiple Facebook Account Creation
Fill in all the necessary information.

When creating an account, the more information you provide, the less likely you'll get blocked after you create those profiles.
Don't use free or datacenter proxies.

Free services are never a good idea. You're more likely to get an IP address that will be blocked on Facebook, and you might end up exposing your private information to third parties. Datacenter proxies, on the other hand, have low subnet diversity, so they're very easy to detect. 
Don't use too many IPs with one account.

One IP per residential proxy and up to 5-8 per mobile proxy should be fine.