We use affiliate links. They let us sustain ourselves at no cost to you.
The Best Performing Footsite Proxies in 2022
Footsite stores are a prime place to get rare shoes for retail price. They sell most of the hottest drops – and are easier to cop than something like Nike if you have the right gear. 
This page features a list of great Footsite proxy providers. We can't guarantee that they'll help you hit every time. But their Footsite proxies are some of the best we've tried and trusted over the years.
The Best Footsite Proxies – Quick Summary: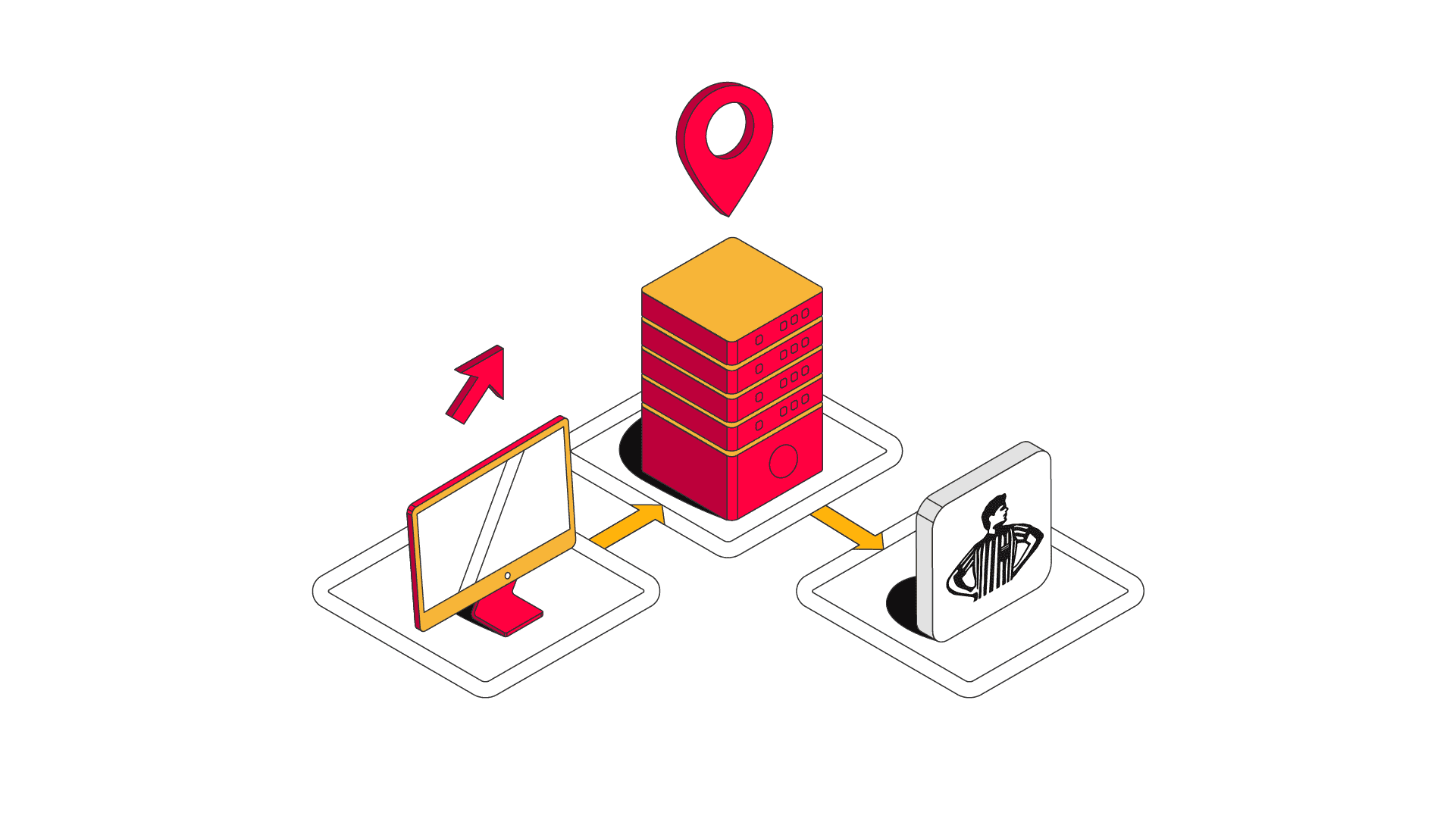 What Are Footsite Proxies?
Footsite proxies are IP addresses optimized for buying sneakers from one of the Footsite stores: Footlocker, Footaction, EastBay, or Champs Sports. These optimizations usually involve the proxy type, location, and rotation:
Proxy type.

Footsite stores are some of the most abused websites on the internet – after all, everyone wants to get those kicks. To combat that, they've implemented a strict security system against botting called Datadome. This means

datacenter proxies

may not work. The highest chance to cop is with

residential

or

ISP proxies

because they're much harder to detect. 

IP location.

You should get proxies in the same country where the store's servers are located: US for Footaction, United Kingdom for Footlocker UK, and so on. You don't need IPs in the same city: since Footsites moved to a queue system, proxy speed is no longer super important. 

Rotation settings.

If you get rotating residential proxies, make sure they can hold the same IP for as long as possible (at least 10, ideally 30 minutes). That's because Footsites put you in a queue that can last a while. If your IP changes while you wait, you'll drop out. 
Footsite Proxies vs Regular Proxies
As we've established, Footsite proxies have rather specific requirements. Not all so-called regular proxies can fulfil them. But what about using general proxies that do meet the above criteria? Will they work?
Yes and no. It depends on which proxy type you choose:
Regular residential proxies should work just fine.

Thing is, providers rarely bother to create separate pools for this kind of proxies. Peer-to-peer residential IPs come and go, and it'd be very hard to keep track of them all the time. 

Static residential proxies (ISP proxies) are different.

Their generic pools include proxies from tiny regional ISPs that databases often identify as datacenter IPs. For example, when we

tested NetNut

, almost half of the IPs were shown as DC. In this case, you should always ask for sneaker proxy pools – they'll likely have IPs from major consumer ISPs. 
What about regular sneaker proxies? Those should work, as long as you choose residential or ISP IPs. 
Why We Think These Providers Have the Best Proxies for Footsites
There are many specialized sneaker proxy providers on Twitter and Discord with Footsite proxies for sale. And yet, we're mostly including the mainstream ones. Why? 
Thing is, building and maintaining a residential proxy pool is hard, and it's very unlikely that the small providers can do it on their own. In fact, the vast majority of them simply resell the infrastructure of other companies, mostly those from our list. That doesn't mean we aren't willing to include the smaller providers – feel free to recommend any, and we'll consider them. After all, even if the proxies are the same, the pricing plans and other details might differ. 
The second argument is that we know the providers on our list very well. We've used them for years, and they've proven to be very reliable for sneaker copping. 
Do Footsites Have CAPTCHAs?
Yes, they do. You'll need to set up a CAPTCHA harvester to farm one-click Gmail accounts. This will require proxies, but using residential or ISP IPs from providers above will be an overkill. Instead, you should look for CAPTCHA proxies for this task, which are basically cheapo datacenter IPs that can access Google. 
Other Advice to Help You Cop from Footsites
You don't always need to use proxies for Footsites.

Your local IP can also work with sneaker bots, but you won't be able to create many tasks this way. 

Footsites use a lot of traffic.

They've added a .gif in the queue that can quickly eat through your bandwidth allowance.

You can still try datacenter IPs.

They might get blocked more often. But, considering the previous point, they also cost less and don't have traffic limits. It's a trade-off.

Have separate billing profiles for tasks.

Footsites have implemented a very strict payment processor called Adyen. If you use the same profile for multiple tasks, you'll likely receive cancellation emails.

Consider buying from different locations, as well.

Even if you live in the US, copping from other countries can increase your chances of winning. Just make sure they actually deliver to your location.  

Even the best proxies won't work 100% of the time.

Copping from Footsites involves many moving parts, proxies being only one of them. A lot depends on your

sneaker bot

, the right setup, and sometimes pure luck.
The Best Footsite Proxies in 2022