Help us sustain ourselves by purchasing proxy services through our affiliate links (we earn a small commission).
5 Best SEO Proxies to Power Your Marketing in 2020
It's simple, really: 
To rank on Google, you need good SEO. 
To do good SEO, you need great SEO tools.
And every great SEO tool runs on proxies:
Whether it's Ahrefs, ScrapeBox, or your own scraping script. 
Curious where to get the best SEO proxies: to scrape fast, charge low, and give you the features you need?
Read on to find out.
2M+ rotating residential IPs

Every city and country globally

Country and city-level targeting

Unlimited connections

Starting from $500/40GB 
Best SEO Proxy Service #1 – Geosurf
Geosurf's residential proxies managed to impress with above average speeds and a high success rate. Another big plus is location coverage: you'll be able to target most countries in the world, and even 1,700+ cities. 
Geosurf features a well-designed dashboard, extensive IP documentation with examples, and hands-on 24/7 customer support by Skype or email. 
The downside? Premium pricing. There's also no free trial – it's possible to get one, but you'll have to haggle with an account manager.

10M+ rotating residential IPs

195 countries, 8 major cities

Country and city-level targeting

Unlimited concurrent connections

Starting from $75/5GB 
Smartproxy is another top choice if you need rotating proxies for SEO. We tested them to be great performers, even at high loads. The proxies are backconnect, so you'll only need one gateway address, and Smartproxy's servers will automatically rotate the IPs for you. 
The user experience is also great: you can expect responsive 24/7 customer support, intuitive dashboard, and multiple setup tutorials. 
Smartproxy's residential proxies are reasonably priced considering what you receive. There's no free trial, but you'll get a 3-day money-back guarantee.
2M+ dedicated datacenter proxies

82 locations worldwide

Country and city-level targeting

Unlimited concurrent connections

Starting from $180/100 IPs.
Oxylabs is a premium proxy provider. Sadly, it no longer allows using its residential proxies with Google, offering a special tool called Real-Time Crawler instead. Still, the provider's premium datacenter proxies include unusually many locations and even automated rotation, which put Oxylabs on the list. The IPs performed above-average, but faced more blocks compared to Smartproxy and Geosurf. 
Choosing Oxylabs will get you a convenient dashboard, enterprise-level guarantees (SLAs, insurances, and all that), 24/7 support, and your own dedicated account manager. 
The pricing is above average if you go with the smaller plans. The larger plans are very competitive. There's a 7-day money-back guarantee for businesses.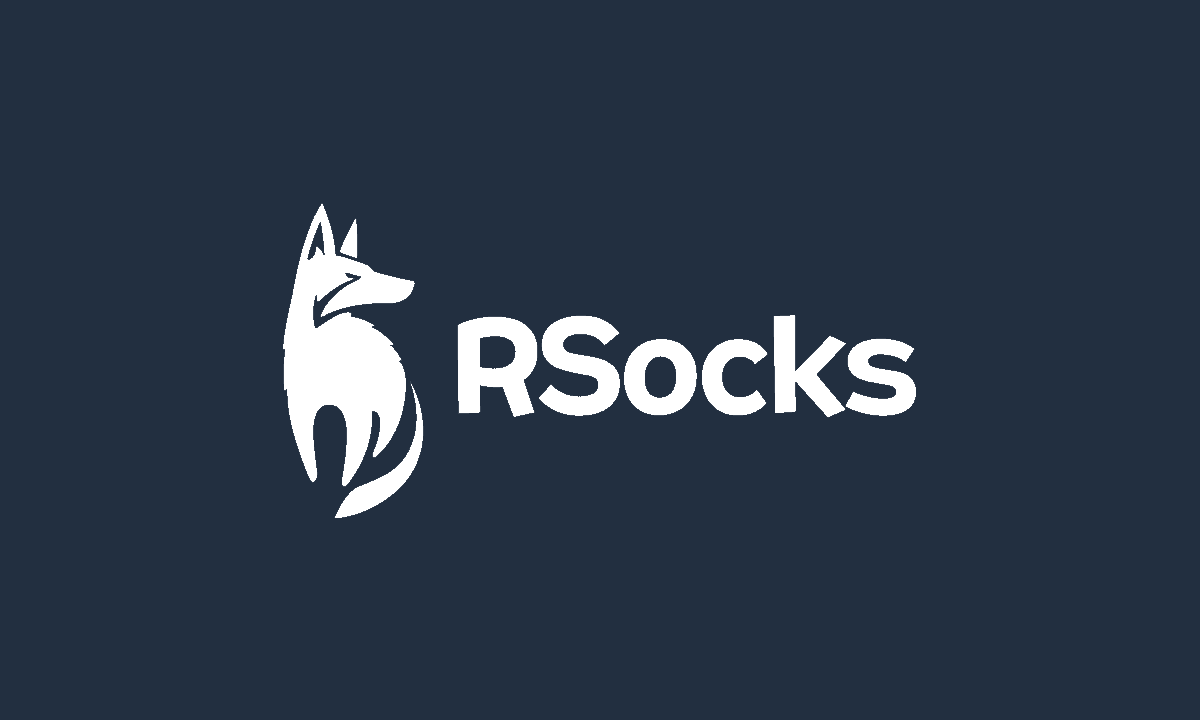 Up to 54,000 residential IPs

6 locations

Manual country targeting

50-500 concurrent connections

Starting from $400/9,000 IPs
RSocks residential proxies are decent performers with Google, but they wouldn't be our first choice if speed or success rate were the only criteria. The location targeting is also limited: you'll have to do it manually using the provided software or buy a plan for the country you need. If that's okay with you, RSocks can be a good choice for SEO. 
As with other providers, you'll get a dashboard to control your subscription & IPs, and 24/7 customer support in three languages: English, Russian, and Chinese. 
The pricing is hard to compare because it's time rather than traffic based. It's favorable to you if you need proxies for short tasks, and starts getting expensive with longer subscriptions. There's no free trial, unless you post on certain forums.
40M+ rotating residential IPs

Every city and country globally

Country and city-level targeting

Unlimited concurrent connections

Starting from $500/40GB
Luminati is the dominant proxy service, so we didn't expect it to end up this low. This is due to surprisingly disappointing proxy performance: mobile, residential, or datacenter, they all had big issues with Google blocks. 
Performance aside, Luminati remains the best: you can get any feature or location you need. There's also a robust API and Luminati Proxy manager to provide advanced proxy controls for power users. Luminati's customer support and account managers will help you 24/7 in case of need.
The pricing plans are flexible, but all the min-maxing can get confusing if you don't know what you need. With advanced features like ASN and city-level targeting off, Luminati residential proxies still cost above average. There's a 7-day free trial to test the service.
SEO proxies are IP addresses you can use to indirectly access your target websites – mostly Google. Technically, they're the same as a regular proxy IP address. But an SEO proxy might be configured in a certain way to make it work better for the task. For instance, if you see a proxy provider advertise its IPs as "SEO proxies", you can at least be sure they won't be banned on Google.
Why Do You Need SEO Proxies?
The main reason for using Google SEO proxies is automation. Collecting all the data by hand is simply too slow and inefficient. That's why you need some help. 
If you're reading this article, you're probably considering a manual SEO tool like ScrapeBox, GScraper, or SENuke. You might even try to write a scraping script yourself. Or you simply need proxies for your own SEO service.
In any case, you're going to be using Google – a lot. While Google's servers are among the most resilient in the world, the company still doesn't want you to spam them. So, making hundreds or thousands of requests from the same IP address will very quickly lead to captchas and eventually a block. 
The same goes for researching your competitors. You're going to be assaulting their servers with many requests to extract the information you want. After noticing the attack – it won't take long – they'll look at where it's coming from. There's a high chance your IP will lead them straight back to you. 
By using SEO proxies, you can quickly and automatically gather large amounts of data, whether from a search engine or the competition. Neither of them will be able to stop your efforts. And they won't know who's behind them. 
How Are Proxies Used for SEO?
Companies use SEO proxies in various ways. It ranges from simply scraping Google search results for ranking data, to extracting contact information for outreach, to… Well, let's just say that marketers are creative. Here are a few of the main use cases:
Rank tracking

– SEO is an infinite tug-of-war between companies for first positions on Google. With rank tracker proxies, you can check where your website's pages stand at a given moment for target keywords and locations. You can do this monthly, weekly, or even daily, depending on your needs and tools. 

Site audit

– SEO proxies let you quickly scrape the contents of any publicly available website, checking for broken or misconfigured links and other flaws. 

Competitor analysis

– using proxies for SEO, you can extract all kinds of data from your competitors. For instance, you might want to see their headlines and meta descriptions to compare with your own. You could be interested in the images they use. Or perhaps it's the word count you're after. There are many possibilities here. 

Keyword research – SEO proxies are indispensable for researching keyword volume across locales, long tail and related queries.
Marketers also use proxies for social media. You can read our articles on the best Instagram, Twitter, and Facebook proxies.  
Are SEO Proxies White Hat?
Proxies and automation software are just tools. As with many tools, it largely depends on how you use them. 
The above-mentioned use cases are mostly white-hat – all you're doing is taking advantage of publicly accessible information. As long as you don't accidentally go overboard and damage the website's infrastructure, there's nothing inherently bad in your actions. 
However, proxies for SEO might also be used for more questionable purposes:
Fake traffic

– Google's ranking algorithms consider a website's popularity, as well as the bounce rate, session duration, and other on-site parameters. Some webmasters don't shy away from setting up bots with proxies to boost their ranking this way. 

Backlink building

– SEO proxies can also be paired with software like GSA Search Engine Ranker to automatically build a large number of backlinks to your website. The GSA SER method is effective short term, but it can quickly turn against you, as such backlinks tend to disappear as easily as they appeared. 

Comment posting – One of the most popular tools for the task is XRumer. It's marketed as a tool for SEO, but really people mostly use it to spam online forums and comment sections. Some SEO proxy services explicitly forbid from using their IPs with similar programs. 
Dedicated or Rotating Proxies for SEO?
There's no clear winner. At first sight, SEO dedicated proxies look like a better option: they're faster, cheaper, and handle big loads well. The downside is that you really have to know what you're doing; else the proxies will quickly go down. 
Dedicated Proxies Are Hard
This is because dedicated proxies, also called private proxies, come from data centers and not real users. Google and other websites can easily tell the difference. They are always distributed in subnets. A subnet houses a range of IP addresses, and if one gets blocked, it's likely that others will follow. Unless you specifically ask for it, most SEO proxy providers won't bother to spread your proxies across many subnets – at best, you'll get five or ten. 
So, you'll have to configure your web scraping software or script really well to reduce the chances of getting blocked. This includes making fewer requests, staggering them across time intervals, and doing other trickery just to fool the target website. 
Another problem with SEO private proxies is that it's hard to find providers with adequate locales. Unless we're talking about Oxylabs or Luminati, you'll have to do with proxy servers in the US, several European countries, and some Asian location if you're lucky. That's not enough for SEO purposes.
Consider Going with Residential Proxies
For these reasons, you might be better off with residential proxies. They come from devices of real users and have no subnets, so Google will have a harder time shutting down your IPs. Furthermore, some providers offer backconnect rotating proxies which change after each connection request. This lets you do many connections at once, compensating for the slower speeds. Finally, providers usually have a larger number of residential than datacenter proxies, meaning that you'll have more locations to choose from. 
What Should You Look for in Best SEO Proxies?
The best SEO proxies should cover the following aspects:
Residential IPs

– as we've established, residential proxies are not strictly necessary, but they will make your life easier.

Many locations

– especially relevant if you or your clients do business in multiple countries. 

Location targeting

– even if the provider technically covers all the locales you need, make sure you have the option to choose them. For instance, buying a EU proxy pack will do you little good if you can't handpick Germany IPs at will. 

Concurrent connections

– to scrape fast, you'll need to do many tasks at once. The provider should ideally offer unlimited connections. This may lower the success rate, but the trade-off is worth it. Connections are sometimes also called threads or ports.  

Proxy performance

– includes speed, stability, and success rate. We understand that it's hard to measure performance for yourself, so we've made the tests for you. You can find them in our provider reviews. 

HTTP(S) proxies

– you don't really need SOCKS proxies for scraping Google. So, save yourself the cost and possible compatibility errors, and go with HTTP(S). 
Your Decision Should Be Easy Now
There you have it! Now you should be well-armed with information what SEO proxies are, how you can use them, and who offer the best proxies for SEO. If you still have any questions, shoot us (Adam & Chris) an email at [email protected], and we'll try our best to advise you.