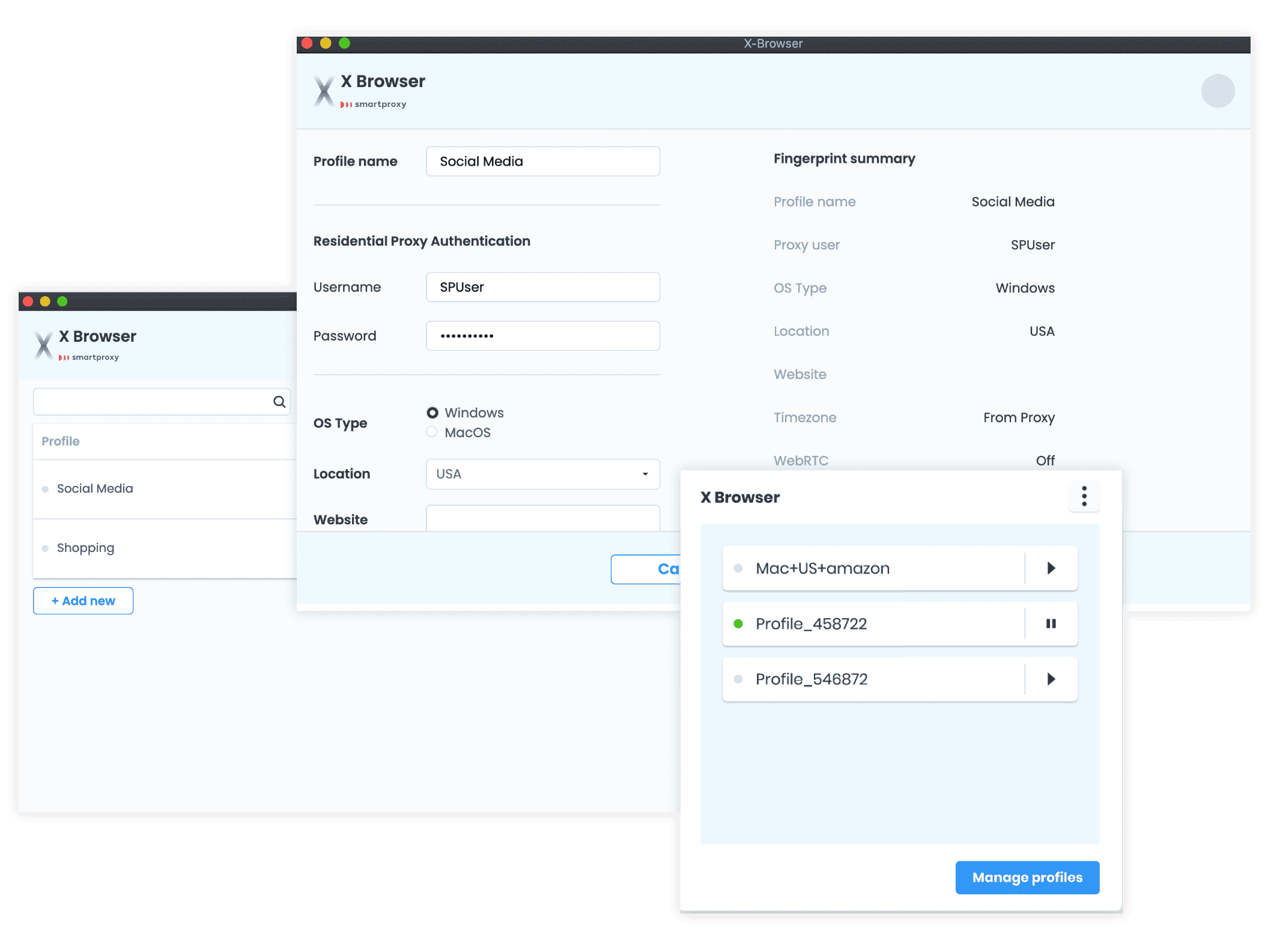 A month after launching its search engine scraper, Smartproxy delivers another newsworthy tool – X browser. As the provider puts it, X Browser is a multi-session browser offering anonymous fingerprint profiles. 
X Browser allows creating multiple separate online identities. It does so by not only assigning each one with a different IP address but also changing the OS type, timezone, WebRTC, and other parameters that comprise a browser's fingerprint. Smartproxy claims that using X Browser should solve (or at least markedly reduce) such issues like IP bans and CAPTCHAs. 
X Browser is aligned with a variety of uses, such as e-commerce, drop shipping, social media management, google ads management, digital marketing, and more.  
There are only a handful of similar browsers on the market to date, making Smartproxy the first proxy provider to deliver its own anti-detection browsing tool. 
X Browser's leading competitor Multilogin allows users to run multiple browser profiles that look like different devices to websites online. Multilogin has been around for over 4 years and has gained popularity among its users. However, it does not have proxy IPs built in. X Browser comes as an-inhouse alternative that offers both fingerprint management and proxy IP features. 
X Browser is available today, free of charge for Smartproxy's clients.