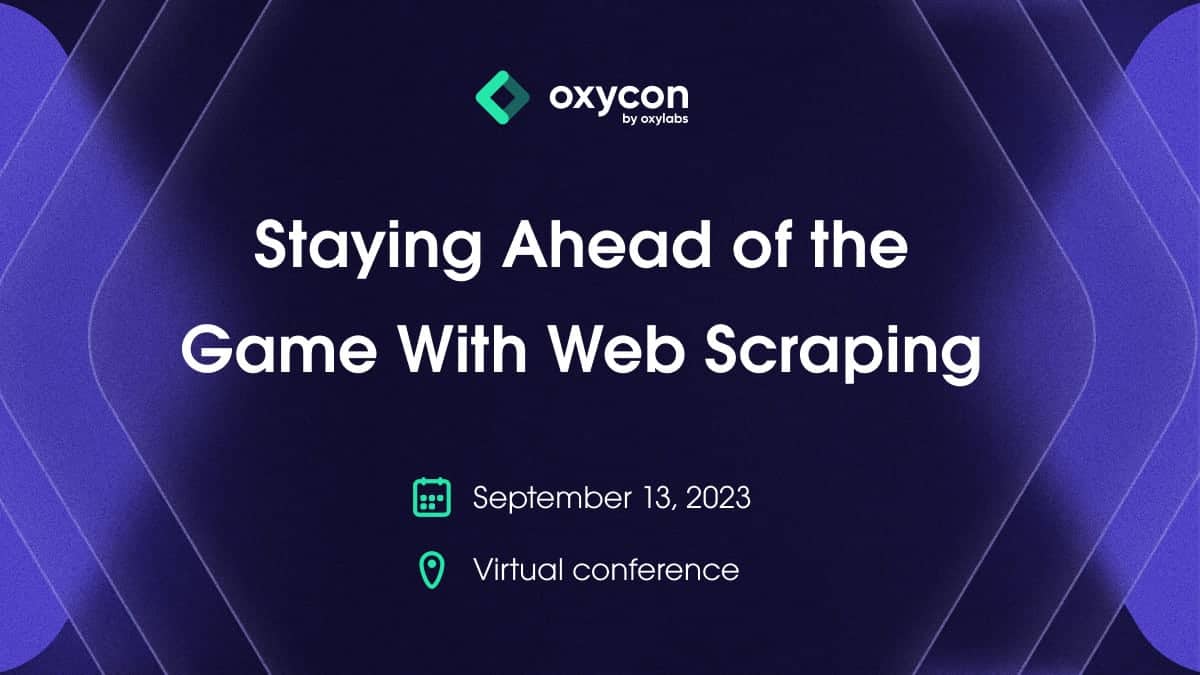 Oxylabs, the premium provider of proxies and web scraping infrastructure, has announced this year's OxyCon, a free annual conference on all things web scraping.
OxyCon will take place on September 13. Like in previous years, it will be hosted online, making the talks available to everyone around the world.
The conference will revolve around three tracks:
Developer track, where speakers with relevant tech backgrounds will address the challenges that developers face when scraping the web and ways to overcome them.
Business track, which will focus on discussing the various uses of public web scraping, taking into account the ethical and legal considerations surrounding the practice.
Innovation track, which will explore emerging web scraping trends and, of course, the application of artificial intelligence and machine learning for data extraction.
2022's OxyCon featured 15 speakers and over 1,000 registrants. We covered both Day 1 and Day 2 of the conference in our blog.
You can already register to the event free of charge. All participants will get live as well as on-demand access to the talks, together with an invitation to a special Slack networking space.
OxyCon is one of the two major web scraping-related conferences. The second one, Zyte's Web Data Extraction Summit, will take place early October in Dublin.