Israeli proxy provider NetNut has started offering mobile proxy plans. From now on, users can choose from four types of proxies: residential, ISP, datacenter, and mobile. 
While there was no official communication about the launch, the mobile proxies option appears next to the other products and has a dedicated landing page. However, there's little other information about it on the website or NetNut's dashboard, which indicates a rushed release.
According to the landing page, these mobile proxies route traffic through the mobile devices of real users on 3G and 4G connections. The mobile proxy network is limited in size, with 1 million IPs, but it allows targeting most countries worldwide. 
The mobile proxy plans are based on a subscription model. The cheapest plan starts at $300 for 10 GBs ($30/GB). Compared to other mobile proxy provider plans, NetNut seems to target the middle ground – it costs less than premium providers like Oxylabs or Bright Data but more than Rayobyte. If you're not sure whether it's a fit, NetNut offers a 7-day free trial.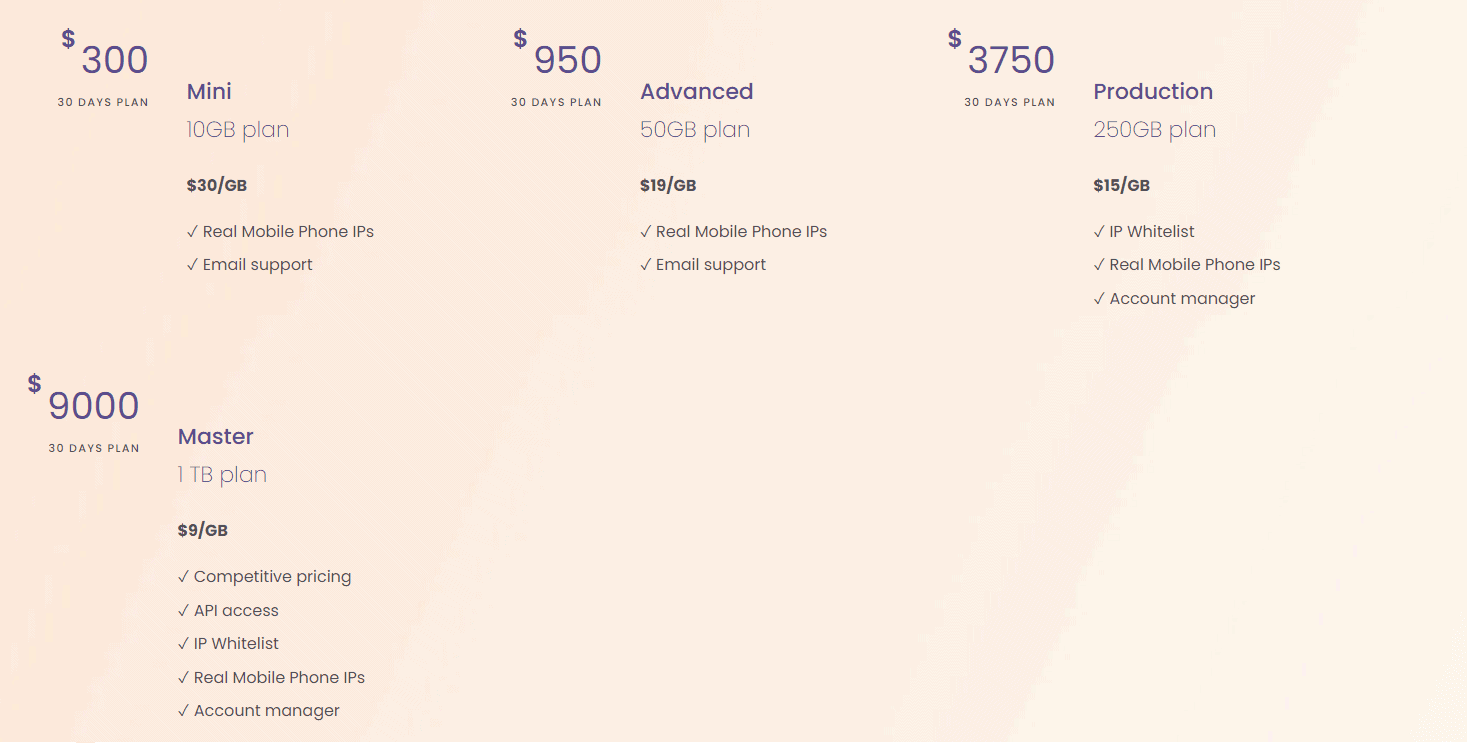 NetNut claims that their mobile proxies have almost perfect network uptime. Well, I guess we'll have to test the product and see it for ourselves.