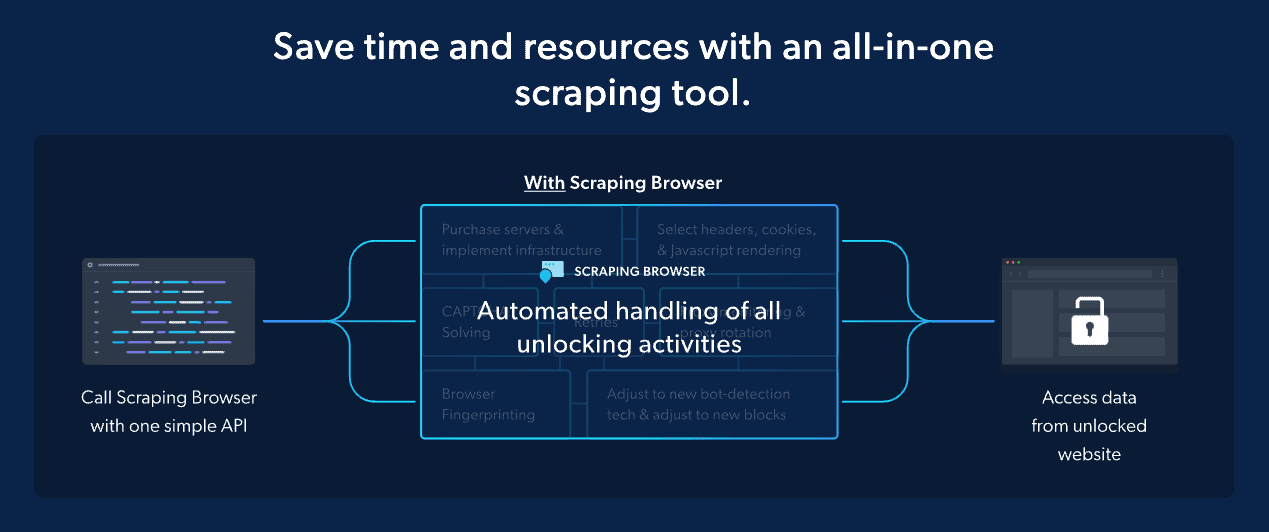 Bright Data, the provider of data extraction tools and services, has expanded its line-up with a new product – Scraping Browser. It aims to simplify data collection from websites with interactive elements. 
In a nutshell, Scraping Browser provides access to a fleet of cloud web browsers. Bright Data advertises three main benefits in choosing the tool over in-house browser farms:
The browsers are hosted on Bright Data's servers, giving developers the ability to scale up or down as needed without maintaining their own infrastructure. 

You can start browser sessions through an API and control them over the CDP protocol using industry-standard Puppeteer and Playwright libraries. All the interaction features are available, such as scrolling or selecting elements. 

The browsers run in headfull mode and integrate Bright Data's Web Unlocker technology. This ensures a high success rate without needing to manually manage proxies and browser fingerprinting. 
Scraping Browser's pricing model is based on traffic and runtime. The pay-as-you-go option costs $20/GB + $0.1 for every hour of use, dropping to $15/GB with the more expensive plans. 
With this new release, Bright Data targets clients that use multi-step scraping workflows but aren't ready to migrate to its cloud IDE. The provider's other API, Web Unlocker, integrates as a proxy server; it lacks interaction features, which had created a gap compared to competing web scraping APIs.  
Scraping Browser is available for purchase today.