We use affiliate links. They let us sustain ourselves at no cost to you.
The Best Shared Proxies of 2022
Sometimes, there's no need to get expensive dedicated or residential IPs. If you're accessing unprotected websites, shared datacenter proxies can perform just as well for a fraction of the cost. Some providers further simplify things by automatically rotating the addresses for you.
If you're looking to buy cheap shared proxies, you've come to the right place. We've picked out a number of great providers to ensure you'll get the best experience for the price. Here are our top picks.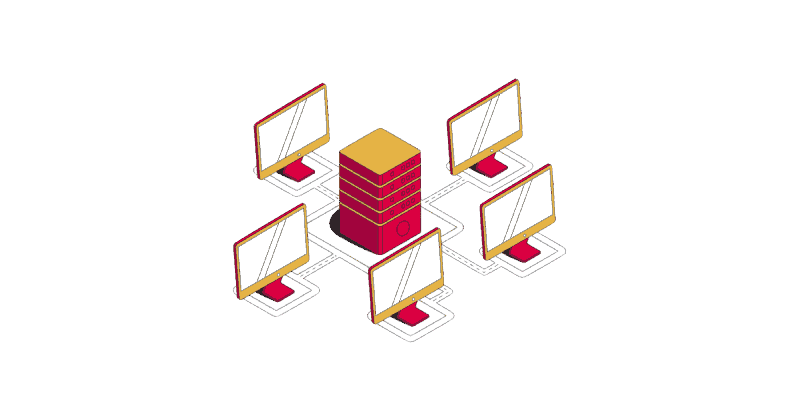 Key Points about Shared Proxies
Shared proxies are middlemen IPs that multiple people use at the same time.
Though any proxy type can be shared, the name mostly refers to datacenter IPs.
They're the cheapest option available: an IP costs 2-3 times less compared to dedicated proxies. When priced by traffic, you'll pay 5-20 times less compared to residential addresses.
Shared proxy servers are simple to block if a website tries, so they might not work with protected targets.
Still, they're a fine choice for hiding your IP, unblocking geo-restricted content, and scraping less popular or unprotected websites.
Shared proxies also provide an affordable testing ground for beginners who want to try out proxies for their use case.
You can learn more in our guide on shared proxies.
The Best Cheap Shared Proxies in 2022
1. Smartproxy
40,000 rotating US proxies with unlimited threads.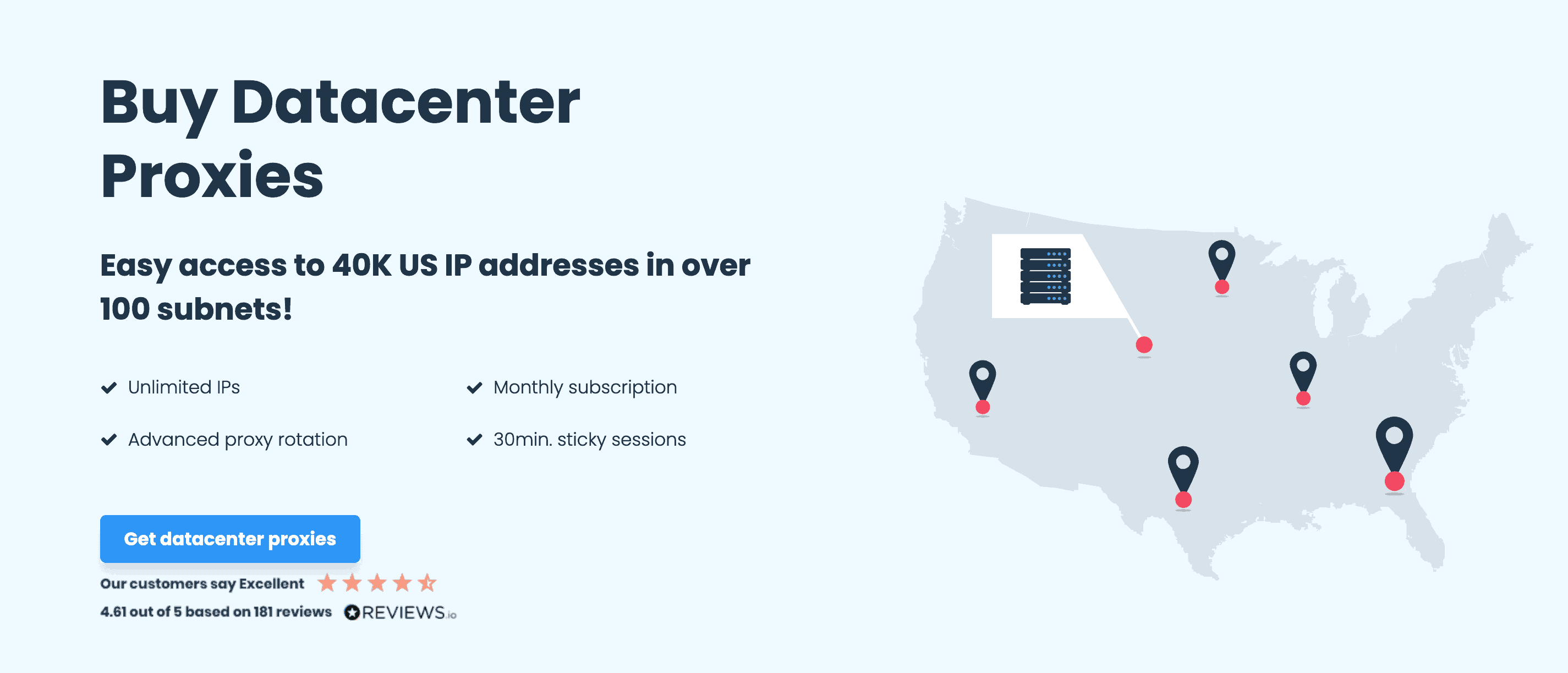 Smartproxy is known for its residential proxies, but it sells shared datacenter IPs as well. You can buy access to 40,000 IPs in the US. All plans give access to the full IP pool, and these proxies automatically rotate, so they're great for web scraping. Smartproxy is a user-friendly provider, with plenty of integration instructions and amazing customer support, so you won't be left on your own. For the drawbacks, these proxies are only available in the US, and the 30 minute sticky sessions might not be long enough for everyone.
Format: rotating proxy pool (every request or 30 mins)
Protocols: HTTP(S)
Locations: United States
Extras: 24/7 live support
Price: from $50/100GB ($0.5/GB). 3-day refund available.
Smartproxy Coupon
Use the code Proxyway to get a 20% discount.
Read the Smartproxy review for more information and performance tests.
---
2. Bright Data
Rotating and static shared IPs with the most customization options.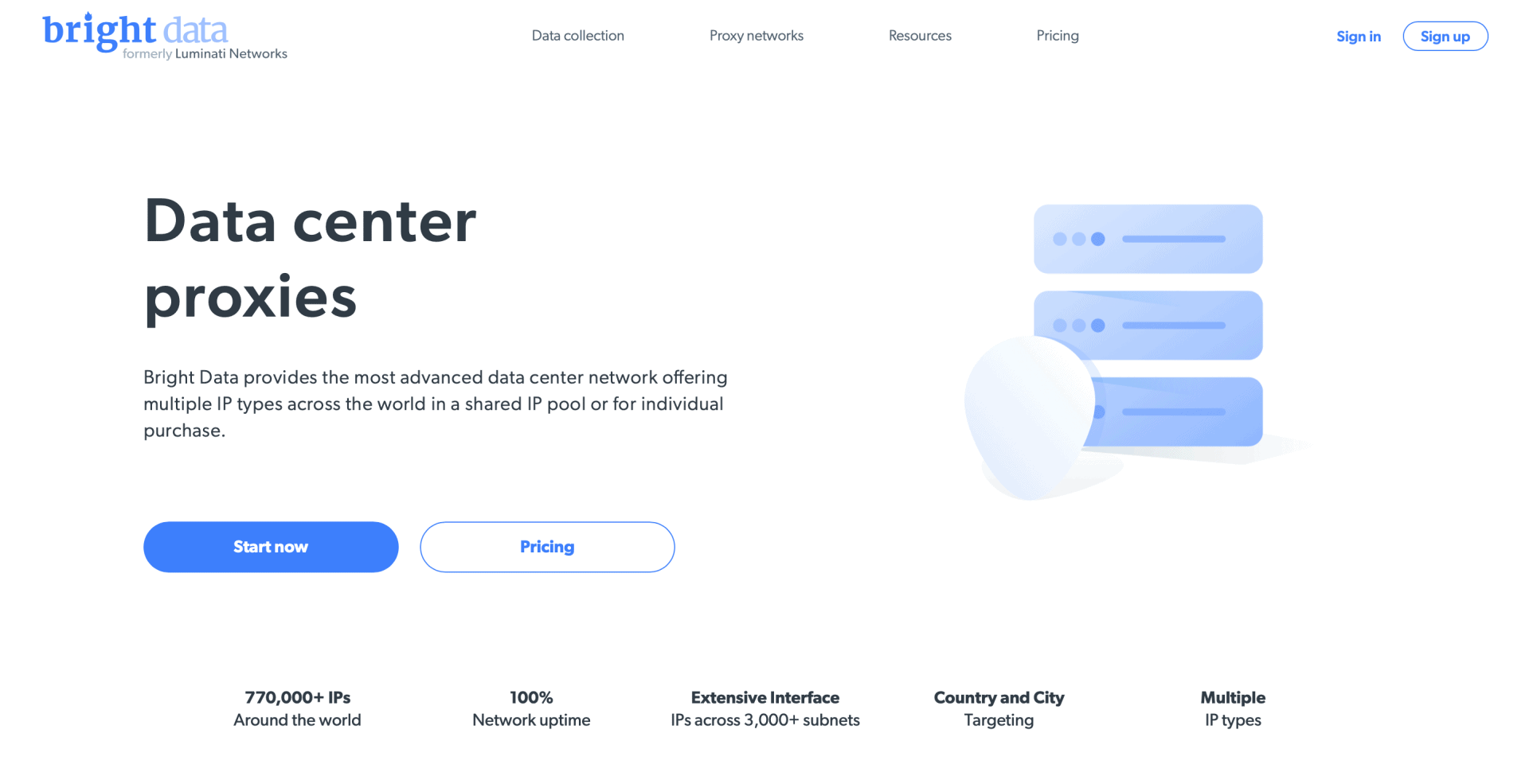 Bright Data gives you two options for shared proxies: a list of IPs or access to a pool of 20,000 addresses. In any case, you'll be able to choose proxies from over 80 locations around the world. You can set up rotation, filter IPs, and otherwise control them with Bright Data's very powerful proxy manager. The pricing plans are monthly, but you can also pay as you go. In short, Bright Data offers an elaborate and technically demanding service for professionals. If you're one, you'll find it very powerful; otherwise, you might find Bright Data too complex.
Format: Shared IP list or rotating proxy pool (customizable rotation)
Protocols: HTTP(S) & SOCKS5 protocols
Locations: Over 80
Extras: 24/7 live support, proxy manager
Price: From $1/1GB or $1/IP. 7-day trial for businesses, 3-day refund for individuals.
Bright Data Offer
Add $250 in credits, mention Proxyway, and Bright Data will match you with another $250.
Read the Bright Data review for more information and performance tests.
---
3. Blazing SEO
Affordable semi-dedicated proxies in 9 countries.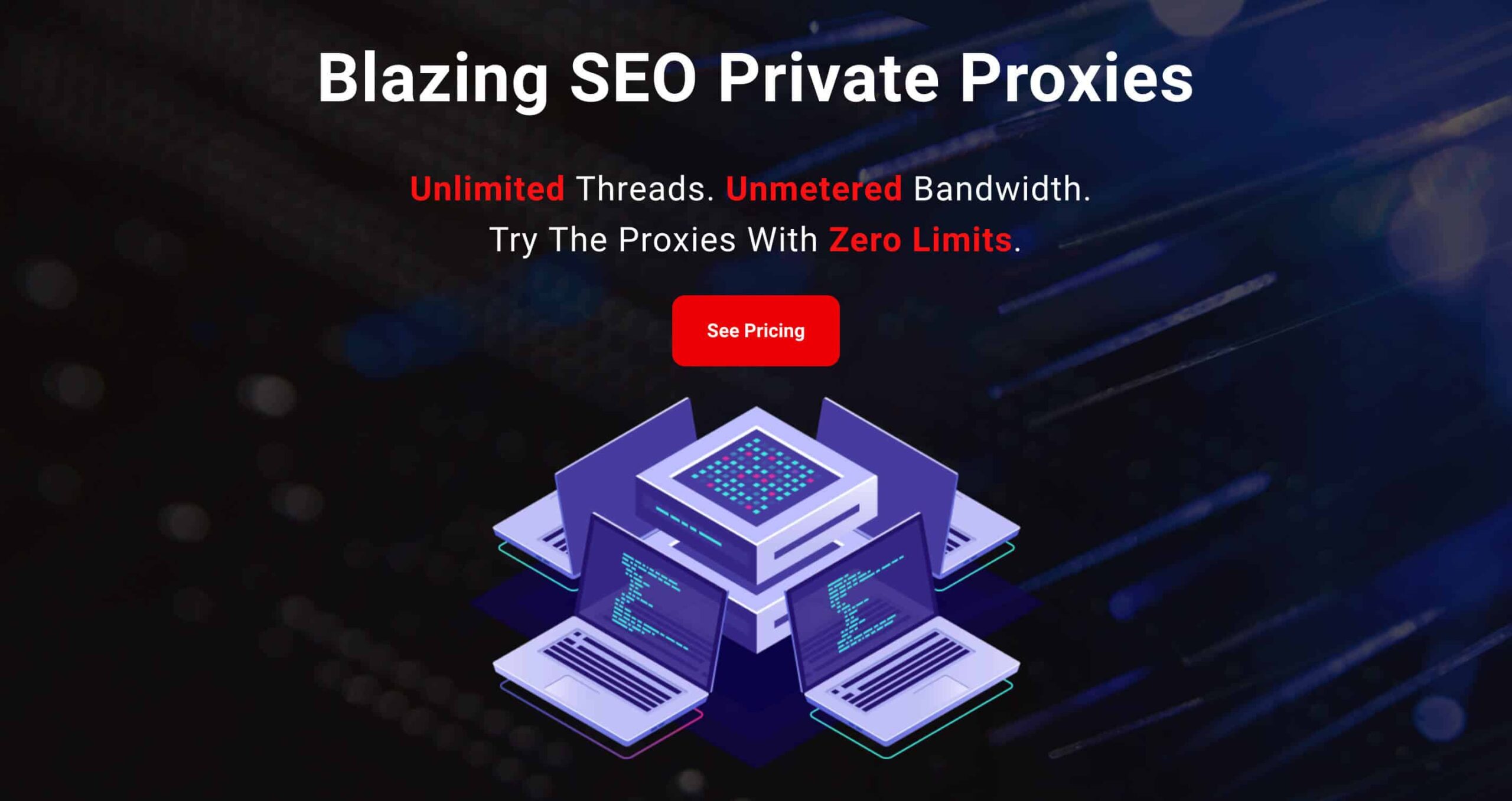 Like Bright Data, Blazing SEO sells shared proxies in two formats. The first one is a list, where you can buy from as few as five IPs in nine countries and share them with two people. The second is a pool of rotating datacenter proxies. The rotating pool resembles Smartproxy, but instead of getting full access, you buy a certain number of ports with limited IPs: 10 ports with 200 IPs, and so on. This, together with longer rotation times, make Blazing SEO a worse but still a good choice for web scraping. All proxies use fast 1Gbps connections.
Features:
Format: IP list or rotating proxy pool (10-120 minutes)
Protocols: HTTP(S) & SOCKS5
Locations: US, Germany, Brazil & Netherlands
Extras: 24/7 email support, unlimited traffic
Price: from $4/5 IPs ($0.8/IP). 2-day free trial available.
Blazing SEO Offer
Use the code PROXYWAY to get 5% off.
Read the Blazing SEO review for more information and performance tests.
---
4. Storm Proxies
A large pool of backconnect shared IPs with 3 rotation settings.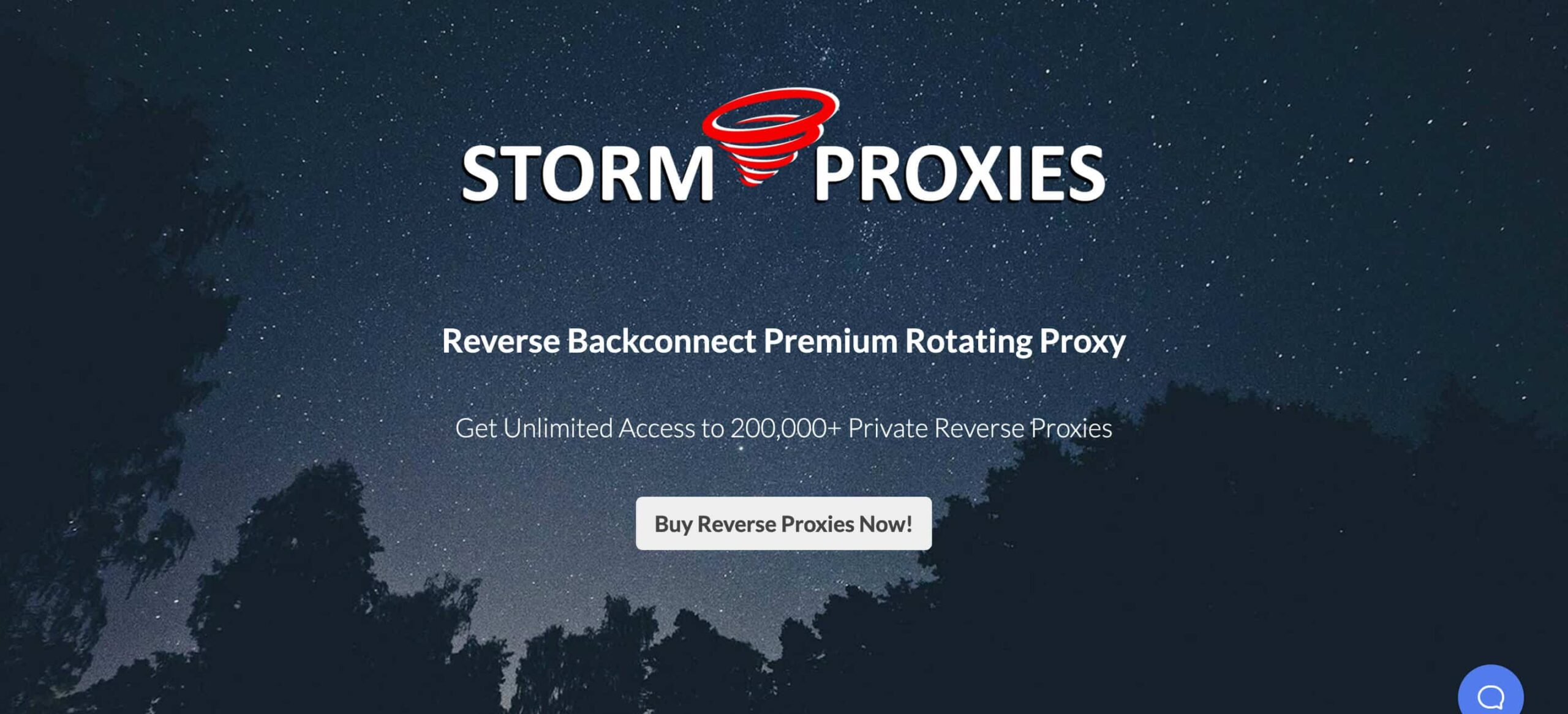 Storm Proxies offers a pool of 200,000 shared rotating proxies which you can access instantly after purchase. These datacenter IPs don't limit bandwidth and instead throttle the number of threads you can make: the cheapest plan gives you 40, then 80, and then 150. The IPs have three rotation settings, and you can choose from several, though very broad, locations. The pool gets refreshed every 7 days, at least according to Storm Proxies. Overall, it's a pretty good deal. Our biggest gripe is that there's only whitelisted IP authentication, which is very limited as well.
Format: mix of rotating datacenter & residential IPs (every request, 3, or 15 mins)
Protocols: HTTP(S)
Locations: US, EU, US & EU, or worldwide
Extras: unlimited traffic
Price: from $14 for 10 threads. 24-hour refund available.
Visit Storm Proxies
Read the Storm Proxies review for more information and performance tests.
---
5. MyPrivateProxy
Non-sequential shared proxy lists in 24 locations.
MyPrivateProxy offers shared datacenter proxies in the form of IP lists. These are "super elite" proxies – translated from marketing language, this means anonymous. They run on fast 1Gbps connections in 24 locations. The plans activate instantly and allow a monthly refresh. Compared to other companies on the list, MyPrivateProxy doesn't stand out much. But it's still a stellar proxy provider that's been in the market for over 10 years.
Format: IP list
Protocols: HTTP(S)
Locations: 24 (16 US, 8 EU)
Extras: non-sequential IPs, unlimited, traffic, 100 threads/IP
Price:  From $50/50 IPs ($1/IP). 3-day refund available.
Visit MyPrivateProxy
Read the MyPrivateProxy review for more information and performance tests.