Help us sustain ourselves by purchasing proxy services through our affiliate links (we earn a small commission).
5 Best Private Proxy Providers of 2019
Private proxies, also called dedicated proxies, are the workhorses of the web: fast, reliable, and built for high loads.
Many businesses use them for web scraping tasks, including Google and Amazon. 
In fact, bots were responsible for nearly 40% of all web traffic in 2018.
And guess what made it all possible? 
That's right: dedicated proxies.
We've tested and ranked the top private proxy providers to find out which offer the best IPs and services for scraping the web. 
PROS
Highest number of proxies & locations 

No limitations

Dedicated account manager, 24/7 support

Reliable service with guarantees
CONS
Best Dedicated Proxy Service #1 – Oxylabs
Over 2M dedicated proxies spread throughout 80+ data centers in 100+ locations worldwide. Over 99% uptime. No bandwidth, session, or target limits. Dashboard. Dedicated account manager. Multiple certifications and insurances. Need I say more? 
Okay, it's beginning to sound like an ad. In all seriousness, Oxylabs does many things right. Private datacenter proxies is the company's forte, and it shows looking at the sheer number of IPs. During its years of work, Oxylabs has gained the trust of many large scale companies; it doesn't seem like they're going away anytime soon. 
Price-wise it really depends on your needs. US-only proxies cost above average, starting with $1.80/IP for 100 addresses. If you want proxies from other parts of the world, you'll be looking at $4/IP for the basic plan. That said, where Oxylabs really shines is scale: it has no issues offering 5K, 25K, or even more IPs for the most demanding clients. The price improves accordingly and becomes very palatable for the premium plans. 
Oxylabs offers a 7-day free trial for businesses and a 3-day money-back guarantee for individual users. 

PROS
Large number of proxies & locations

No limitations

24/7 customer support

Much customization
CONS
Confusing pricing structure
Luminati remains the largest proxy provider, so they must be doing something well. What is certain is that they can do a lot: like Oxylabs, Luminati adds much value with 24/7 customer support, certifications, and a dashboard. The company offers a few additional goodies, such as a Chrome browser extension, and a cooling period for proxies if you accidentally go overboard. 
You won't be getting as many IPs here (around 420K). But that's still plenty, and the addresses cover over 90 countries. Here too the number of requests is not limited, so you can do some hardcore scraping. 
When it comes to pricing, you have a lot of choices: from the number of IPs, to monthly traffic, to target domains, to the IP cooling period. The amount you will pay really depends on how many of these boxes you will want ticked. Overall, the prices can range from low if you scale everything down to average-high for more demanding tasks. 
Luminati provides a 7-day free trial to test their private proxies.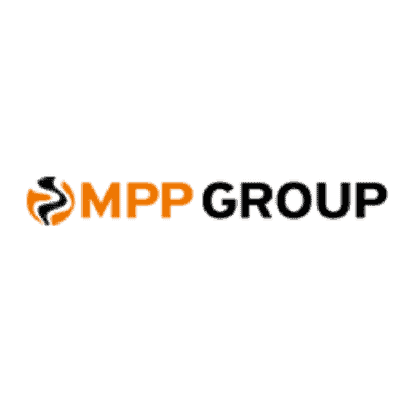 PROS
No bandwidth restrictions

24/7 customer support

Inexpensive
CONS
Limited locations

Even more limiting plans
MyPrivateProxy does not specify how many private proxies it has. Instead, the company focuses on how they work: the proxies are supposedly fast, highly anonymous, and come with no bandwidth restrictions. The only limit you'll find is the number of threads – it's up to 100/proxy. 24/7 customer support is a given. 
What separates MyPrivateProxy from the frontrunners is variety. It only has servers in 24 locations, 16 of which are in the US and the remaining 8 in Europe. Keep that in mind if you want to scrape elsewhere. I also find it curious that the company has two separate pages called 'private proxies' and 'dedicated proxies', even though both terms mean the same thing. Perhaps it's for SEO purposes?
The good news is that they have cheap private proxies: starting from $1.59 for one IP, the price drops to $1.13/IP if you go with 2,200 addresses. However, most packages limit the number of locations and subnets. There are also themed plans for Pokemon GO, sneakers, and tickets. It's better to use residential proxies for these cases, but the company simply doesn't offer those. 
MyPrivateProxy offers a 3-day money-back guarantee if you're unhappy with the services.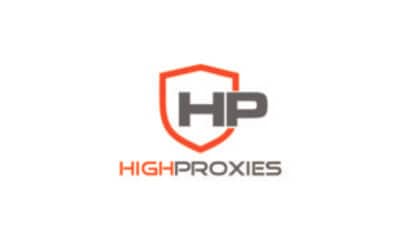 PROS
Various pricing plans

No limitations

24/7 customer support
CONS
Limited locations

Misleading advertising
High Proxies has proxies in 40 data centers around the US and Europe. They don't really specify how many IPs are dedicated to private proxies, but I was able to count ~86,000 addresses in total using the table provided on the website. The company advertises 99% uptime and 24/7 customer support – nothing out of the ordinary. 
Looking at the pricing plans, High Proxies seems to target small to medium businesses, as well as individuals. You can buy from as few as 1 IP up to 1,000 addresses. The rates are good and range from $2.30 to $1.4 per IP. There doesn't seem to be any bandwidth or location restrictions. 
I also like the disclaimer that private proxies won't work with sneakers or social media sites. But after clicking on the appropriate link, you find out that the recommended proxies also come from data centers. Perhaps they're specially optimized, but nowadays sites like Facebook, Twitter, or Nike are quick to ban datacenter IPs. 
High Proxies gives a 3-day money-back guarantee for the first order. 

PROS
Unlimited bandwidth

Very affordable

24/7 customer support
CONS
Only US locations

Low number of IPs
Storm Proxies is famous for its fast residential proxies. But the company also offers private proxy services, and those aren't bad at all. Naturally, they come with unlimited bandwidth and 24/7 customer support. What differentiates Storm Proxies from the others is its target audience.
In what ways? First, by offering very limited locations. No matter the plan, you will only get IPs from 3 servers in the US – no EU, no Asia. Second, by targeting users with smaller needs. The most advanced plan only includes 400 proxies; for comparison, Oxylabs starts with 100 IPs.
If you can handle these limitations, you'll be glad to hear about the price: the private proxies are very cheap, starting from $2 per IP for 5 proxies and reaching just $1 if you buy 400 IPs. Very impressive. Less impressive is the limit of 100 concurrent connections, but this alone shouldn't be a dealbreaker.

Storm Proxies provides a 2-hour money-back guarantee for the smallest package. What about other plans? Tough luck.
What Is a Private Proxy?
A private proxy, also called a dedicated proxy, is an IP address assigned to one user only – after purchase, you won't have to share it with anyone else. This makes private proxies the ideal choice for web scraping. 
When you use private proxies, you have full control over which websites are being accessed and what kind of data is received. As a result, you can avoid the "bad neighbor" effect: your proxies won't suddenly get banned because someone else has abused them. Private proxies are the most trustworthy choice for businesses and those with a specific goal – to have the least amount of blocks possible.
Private proxies are almost always datacenter IPs. That's because residential proxies belong to real devices so can't be dedicated to one user. At best, you can have static residential proxies which last for 10-30 minutes before changing. Some proxy providers get their residential IPs directly from internet service providers, but there's a question whether those can really be called 'residential'.
What Is the Difference Between Private and Dedicated Proxies?
There is no difference, actually! Both terms mean the same thing and are often used interchangeably. 
What Are the Other Proxy Types?
Besides private proxies, there are two more proxy types:
Semi-dedicated proxies are used by a small number of people, usually two to five. For many, they offer an attractive middle ground: they are faster and safer than shared proxies while being less expensive than private proxies. There is still a risk that semi-dedicated proxies will be blocked before you can do anything with them, but proxy providers will generally try to prevent abuse.  
Shared proxies are usually given out in long proxy lists to many people. Their main advantage is price: You can find shared proxies for very cheap or even free of charge. However, they are slow and often fail to perform. Because many people are using them, there is a high chance that the IP addresses will be blacklisted by the websites you want to access. Finally, you can never be sure that these proxies won't log data, inject ads, or infect your computer with malware.
Where Can I Use Private Proxies?
Private proxies are best used for tasks where you need to quickly process large amounts of data. Ideally, the target shouldn't be actively looking to block you, as datacenter private proxies are relatively easy to detect. Some of the use cases are:
Market research

Brand protection 

Sales intelligence

Website performance testing

E-commerce data scraping
What Are the Biggest Advantages of Private Proxies?
Private proxies have several notable advantages over the other types:
Security.

You don't have to share private proxies, meaning there is less chance your personal data will be compromised. You also won't have to worry about others doing something illegal with the proxies that could get you into trouble.

Speed.

Private proxies are much faster than semi-dedicated or shared proxies because you don't have to share bandwidth with anyone else. They hardly slow down your browsing speed at all.

Smallest number of blocks.

Once again: if no one else is using your proxies, you can be sure they won't be blocked by websites like Google or Amazon. It's also harder to get blocked when you start working with these IPs because you have full control over them. 
What Are the Drawbacks of a Private Proxy?
There are also disadvantages to using a private proxy:
Price.

Because you'll be using the IPs alone, there won't be anyone else to shoulder the cost. As such, you can expect to always pay more for the privilege of having your proxies for yourself.    

Privacy. If anyone decides to investigate where your proxies come from, don't expect to be protected by anonymity. It's not that hard to point the IP address back to you when you're the only one using it. Granted, these kinds of check-ups are rare – but don't blindly believe the claims that private proxies can be 'anonymous' and be aware that you can be found.

What is a Free Private Proxy?
A free dedicated proxy is, first of all, a scam. Not many things in life are actually free and when it comes to free online services, somebody somewhere is most likely making money from your data. Anyone who falls for a free dedicated proxy risks:
Their private information getting leaked (think credit card info, passwords and other crucial data).

Target websites getting injected with malicious ads (read more about it in our "free proxies bad" blog post).

Being redirected to a website full of ads, so someone could make some money from you. Not the most dangerous scenario, but it can get super annoying (just imagine copping sneakers with such proxies).
There's another important point to make. If your dedicated proxy is supposedly free – you probably got it from one of the free proxy lists. And, well, that makes it a shared proxy because it's nearly impossible that you will be the only one using it.
What Is a Private SOCKS5 Proxy?
SOCKS5 is one of the three protocols proxy servers use to route information, others being HTTP and HTTPS. To better understand private SOCKS proxies, we'll need to briefly go through each of the types. 
HTTP

is the oldest type of proxy servers. It transmits information in plain text. Because the data is unencrypted, you should never send any sensitive information via an HTTP proxy because others can steal it. HTTP proxies also work with limited kinds of data, namely website traffic. On the upside, it is still the most popular protocol – and it's light on data – so you shouldn't have issues using it.

HTTPS

proxies are newer and less frequent. They work in the same way as HTTP proxies do, with one addition: such proxy servers use an extra SSL layer to encrypt all data. As a result, they are well suited for working with sensitive information, such as user accounts. However, this comes at the price of speed. 

SOCKS5

is the latest protocol found in proxy servers. Unlike HTTP(s), SOCKS5 proxies allow transmitting any kind of data, so you can use them with torrents, FTP servers and email. They are also faster and more reliable because such proxies combine the

TCP

and

UDP

methods of data transfer. Just note that some of the popular scraping apps and bots might not support SOCKS proxies yet.

Private Proxy vs VPN: What Is the Difference?
Virtual Private Networks (VPNs) and private proxies both work in the same way: they put an intermediary between you and your target. Through that intermediary, you can hide your IP address, access region-restricted content and do various other things. What's the difference, then?
There are several. First, private proxies are mostly used for bulk tasks: scraping large amounts of data, verifying things, and establishing many connections at the same time. VPN software, on the other hand, creates one connection for use by an individual for their individual purposes. 
The second important difference is that a VPN connection is encrypted, while proxies generally do not have encryption. For this reason, VPNs are mostly used for security and anonymity. Sure, when you visit a website, it will know that you are connecting through a VPN, but it will have no idea who is behind it. 
If you want to dig deeper into the topic, have a look at Adam's blog about Proxy vs VPN: Which is Better?.
How Can I Choose a Good Proxy Provider?
Research all of them. Analyze their websites, see how they position themselves. Usually, there are two ways of presentation:
Proxies for business.

Proxy providers for business will usually state their use cases as market research, SEO, brand protection, travel fare aggregation, price monitoring, e-commerce, and so on.

Proxies for personal use. Proxy providers for personal use will usually talk about geo-blocks, website unblocking, multiple social media account management, sneaker copping (which is a business, but somehow it usually goes along with personal use), Pokemon Go, Netflix, Craiglist proxies, and so on.
I recommend contacting the provider before purchasing their product, to ensure that there are no hidden fees. They will also usually ask you about your target websites and the goals you would like your proxies to achieve. Tell them as much as you can – they can help you by optimizing the proxies specifically for your needs.
Also, don't forget to read reviews. While it goes hand in hand with research, it's worth mentioning separately. Proxyway is a review site, so if you're here – you are already on the right path to choosing the best provider!