Smartproxy, an international proxy provider of proxy servers and data collection tools, has launched three new web scrapers.
From now on, the customers will have four options to choose from: Web Scraping API, eCommerce scraping API, SERP Scraping API, and No-Code Scraper. They're optimized for gathering all kinds of data, even on well-protected websites.
The tools run on Smartproxy's network of 40M residential and datacenter proxies. They support country and city targeting and return data in multiple formats, such as raw HTML or structured JSON. You have to pay only for successful requests.
The provider offers a 3-day free trial (3,000 connection requests), but the option applies only to one chosen product.
Web Scraping API
Web Scraping API is a general-purpose web scraper that works well with all websites. It can handle JavaScript rendering but doesn't parse information, meaning that you'll get results in raw HTML.
With this tool, you can get data about hotels, flights, and car rental prices, or detect malicious websites by scraping and scanning HTML data. It's a versatile option for collecting all kinds of data on a medium to large scale.  

eCommerce Scraping API
eCommerce Scraping API is great for those who are focusing on e-commerce stores. It has an in-built parser that structures data for this type of websites. So, it's well suited for monitoring real-time prices, doing competitor analyses, or gather different product data (positions, URLs, product titles, and the like).

SERP Scraping API
SERP Scraping API is a tool for scraping search engines like Google or Bing. It includes a data parser that allows extracting particular types of search data, such as organic results, ads, or Google Shopping information. The tool works well with monitoring keyword rankings, doing SEO research, and monitoring market prices.

No-Code Scraper
No-Code Scraper doesn't require writing any code. It comes in the form of a browser extension that lets you click and extract data. You can also use pre-made scraping templates to download the extracted data in JSON or CSV. The tool is simple to use and includes data management functionality: it automatically extracts similar values into columns, letting you preview and name them. 
No-Code Scraper is ideal for scraping quickly validating ideas or running web scraping tasks without any coding experience.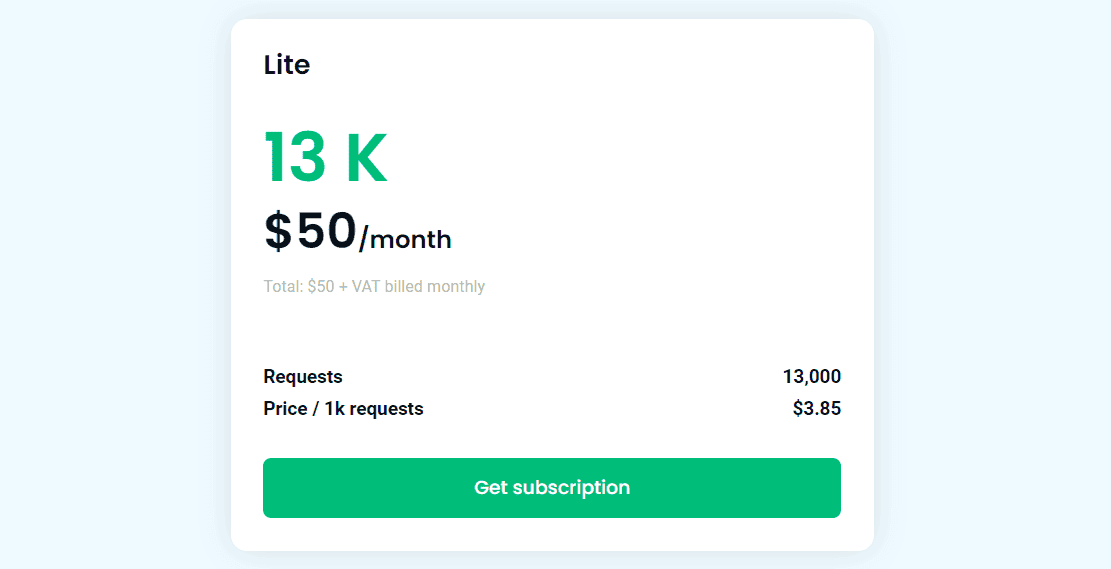 The Bottom Line
There's no doubt that the more options customers have, the better, especially when you need to access well-protected websites. With the growing demand for scraping tools, more providers are starting to create their own APIs. So, it seems that Smartproxy is going in the right direction by offering its customers a wide range of data-gathering tools.