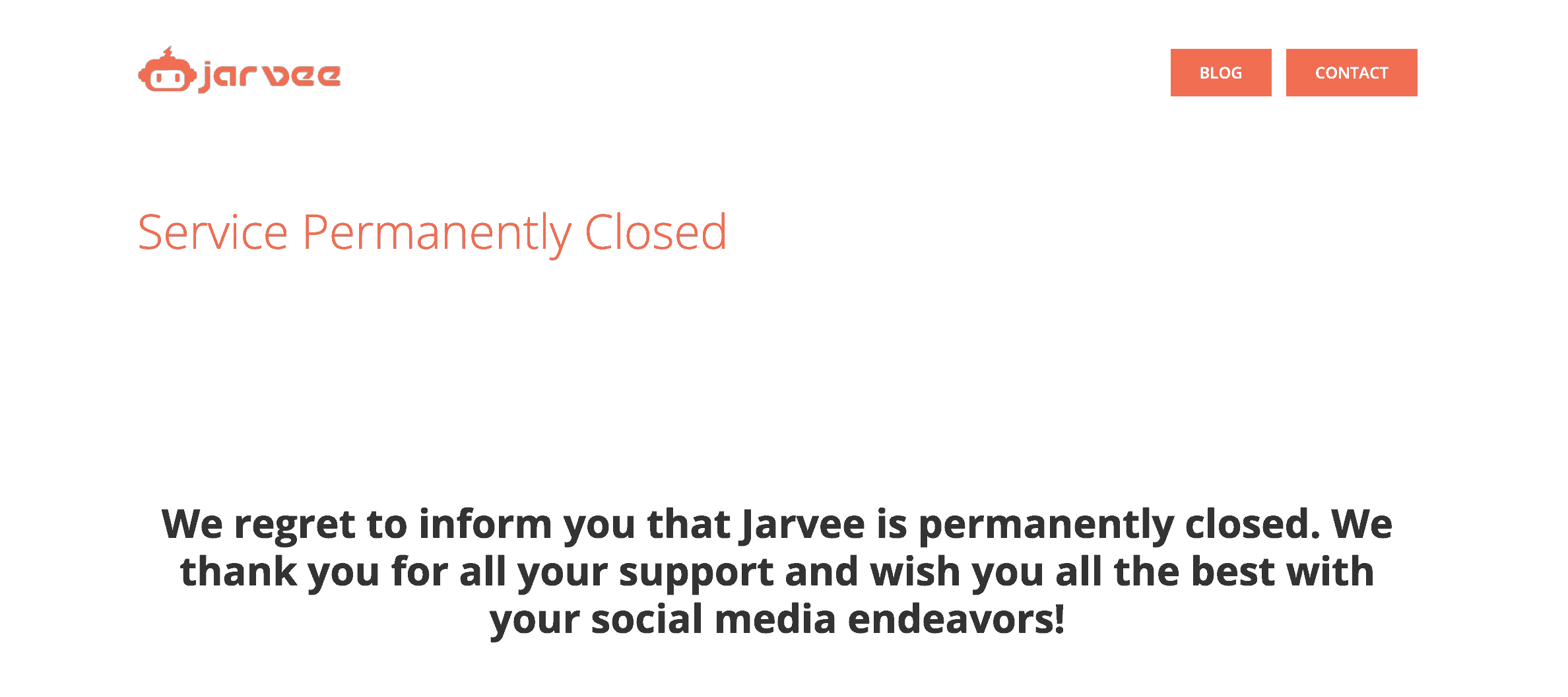 Jarvee, one of the most popular social media automation tools, is no longer available to the public. 
It's become impossible to buy or download the tool, and its website simply shows a message that the service is permanently closed. The only two available options are to read the blog or contact the company. 
Though Jarvee's creators left no public explanation for their decision, multiple users have contacted them in private. According to the replies they received, Jarvee has grown too complex for beginners, and the creators would like to focus on servicing existing customers. In other words, they have effectively made Jarvee private. 
It's also possible that the tool's owners found themselves in legal trouble with one of the platforms. This already happened once in 2017, when Jarvee's predecessor Massplanner had to close following a cease and desist letter from Instagram.
For a long time, Jarvee was known as one of the best social media automation tools. It supported all major social media platforms, had many features, and active developers. However, these last few years it has been struggling to overcome Instagram's increasingly strict measures. 
With Jarvee gone, the landscape of public social media automation tools has become scarcer still. The focus seems to have shifted to manual management, custom-built software, and phone automation.