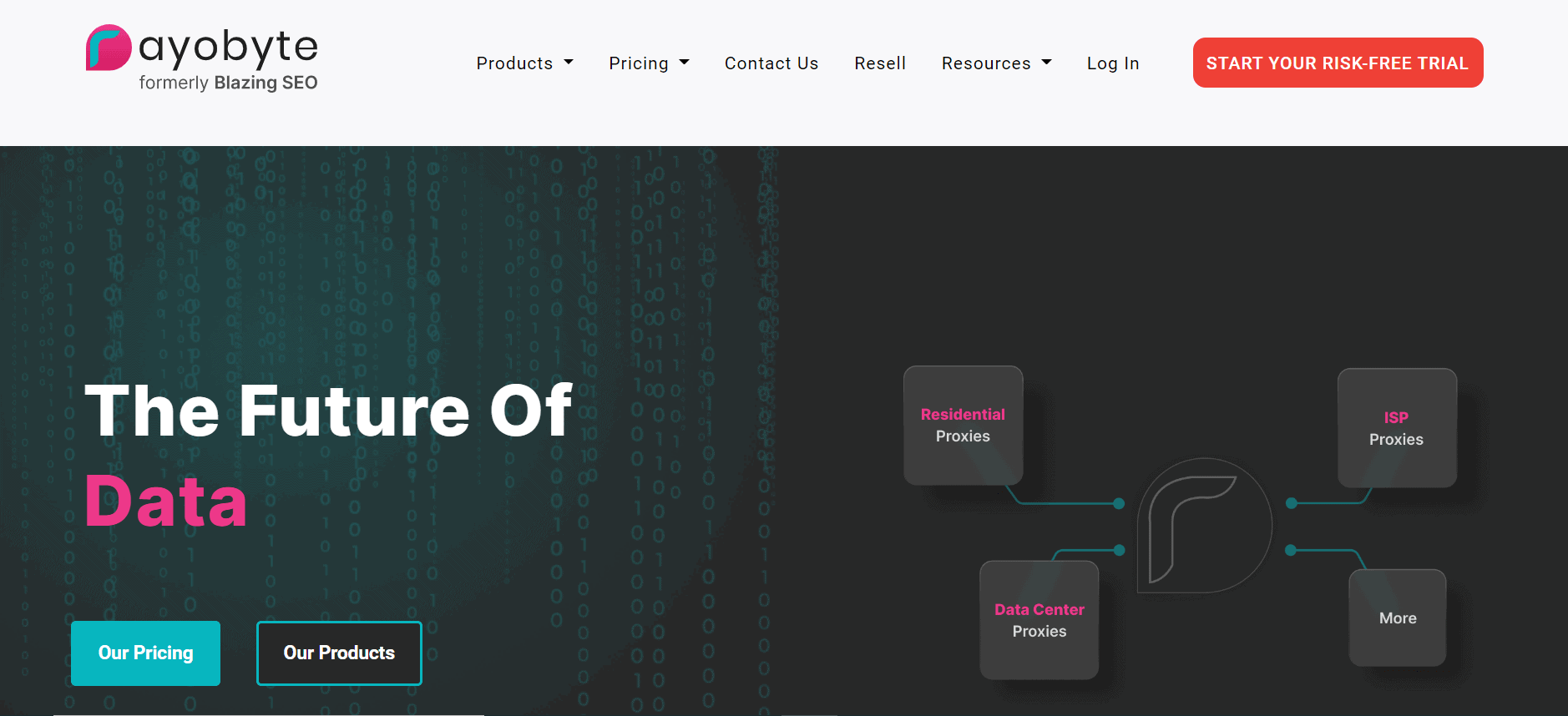 From now on, Blazing SEO's clients will see a different name on their provider's page – the company has rebranded as Rayobyte. The American proxy provider announced its website redesign, new name, and logo today. 
The rebrand aligns Rayobyte's image with its expanded scope of operations, focusing on the broader concepts of data and growth:
"Rebranding is not just about getting a new buzzing name – Rayobyte embodies a concept for us as individuals and as a team. Our old name – Blazing SEO – no longer reflected who we are as a company. Rayobyte demonstrates a deep connection to data and an ever-expanding growth realm. Growth is a core value for us, both professionally and personally, and it is exactly what we help our customers do," says Derek Knorr, the COO of Rayobyte.
The provider's other values, such as ethical proxy sourcing and use, remain the same. New name and colors aside, Rayobyte will still focus on its datacenter, residential, and other proxy services. However, the company promises to bring more products and innovation to its users.
These last few years have been very active for Rayobyte. Having launched three new proxy types in quick succession, the self-proclaimed largest American proxy provider tries to compete with the market incumbents on all fronts. We recently acknowledged Rayobyte's efforts by giving it the Contender of the Year award. And this new move further confirms the company's ambition. 
Let's hope that together with the rebranding we'll see much more this year.