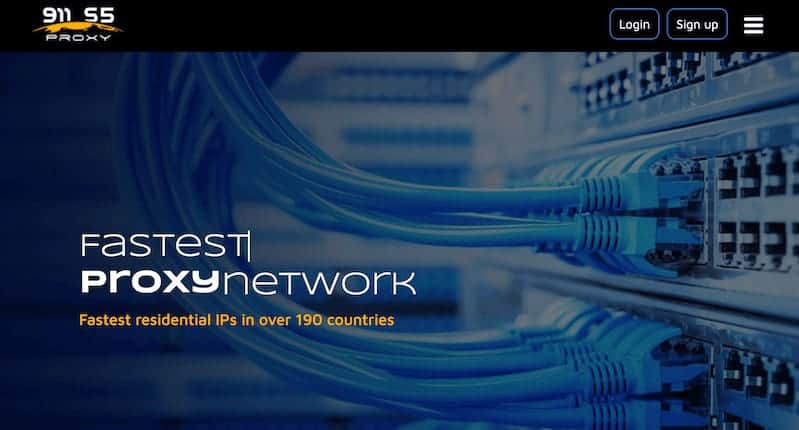 911 S5, a popular Chinese proxy provider, has closed for good. The announcement followed Brian Krebs' investigation into the service and cited a breach as the main reason.
Read more: Top 5 911 S5 proxy alternatives.
According to 911's staff, an anonymous hacker used a vulnerability in the balance recharge API to manipulate user accounts and irrecoverably damage critical data. The provider had no choice but to close its service for good.
Not Exactly White-Hat
If you read the message, you may find it peculiar how much space is dedicated to painting 911 as a legitimate service. In reality though, it wasn't exactly a paragon of ethics. 
Together with now-defunct LuxSocks and VIP72, 911 was a popular tool for hackers to verify and extract money from stolen credit cards. According to Krebs, after the other two closed, 911 had become something of a critical infrastructure in cybercrime communities. 
It's also interesting – and kind of comical – that 911 started implementing security checks and preventing misuse soon after the investigative piece was published. Many customers could no longer log onto the platform they had used without issues for a long time.
A Gaping Hole
The closing of 911 has left a big hole in the market. We've noticed the effects first-hand: between 150 and 200% more visitors came to our SOCKS5 and residential proxy-related pages during the last week. 
And while a part of 911's former users were involved in cybercrime, the disappearance has also affected many "normal" clients (to quote the provider), especially knowing that 911 had a strong presence in the Chinese market.
If you're one of them, and you're looking for alternatives that don't involve hacking or causing harm, feel free to take a look at our list of the best proxy service providers.