This review is outdated. We will update it with new data soon.
Microleaves is a residential proxy network that consists of over 26 million IPs around the world. Their network rotates between IP addresses and ports your connection every 5 minutes. Microleaves have 24/7 customer support. Their pricing plan for basic backconnect proxies starts from $124.99 with 25 ports up to $49,999.99 (let's just say 50K) with 10,000 ports.
Microleaves Residential Proxies
General Review
Traffic
All pricing plans come with unlimited bandwidth.
Pricing
Microleaves do not charge per GB, they charge on the number of ports, because with more ports you can make more load.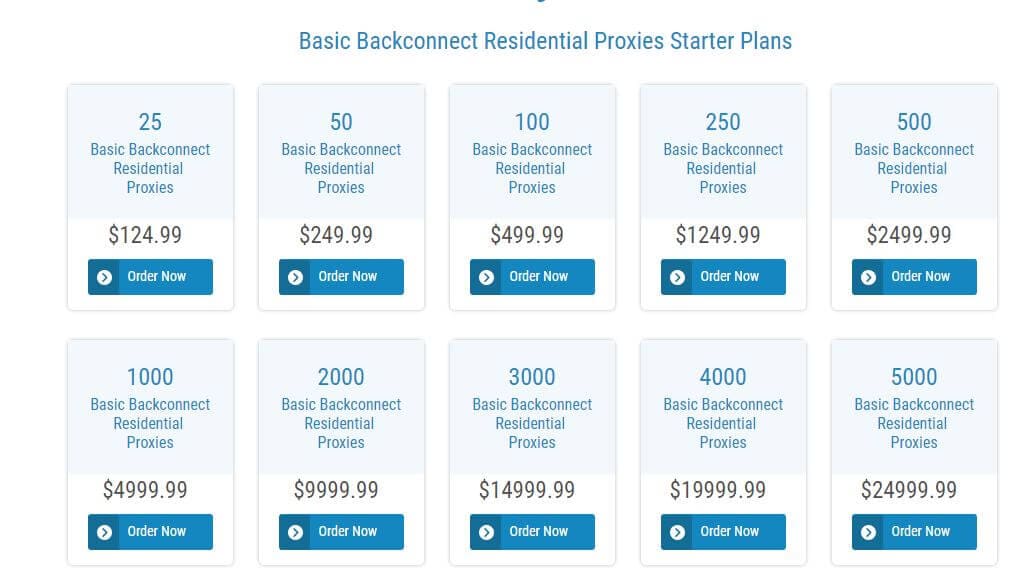 Pool size
According to their website, Microleaves have more than 26M IPs.
Locations
Microleaves don't provide a clear number of how many countries they support. Their website simply suggests that they cover every city in the world.
Setup
By buying residential proxies from Microleaves, you get a certain number of ports. Each of them can hold the same IP address for 5-10 minutes. You can change the required time on the dashboard. However, you can select up to 5 websites where you want your proxies to work on.
One of the targets is Amazon, but even if you choose it, you still need to write to the Microleaves' support with a request to enable this target.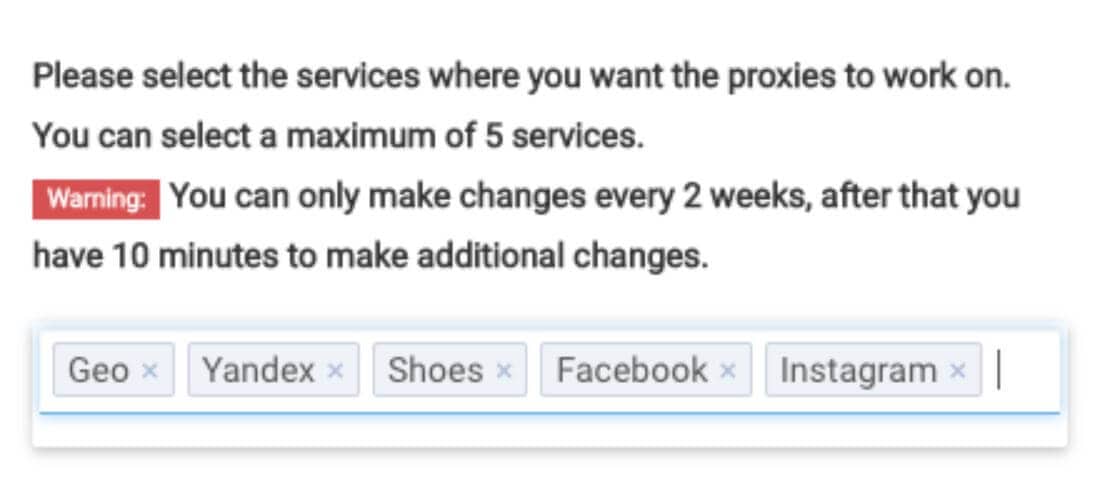 Authorization method
Whitelisted IPs. You can whitelist up to 10 IPs.
Sub-users
Not available.
Session control
Yes. You can choose a custom time for how many minutes one gateway will hold the same IP address. The shortest period is 5 minutes. The maximum time is not limited. However, if you select a really high number, Microleaves will probably hold the same IP until it's available or is online.
Filters
Location.  You can assign ports to specific countries. City-level targeting is not available.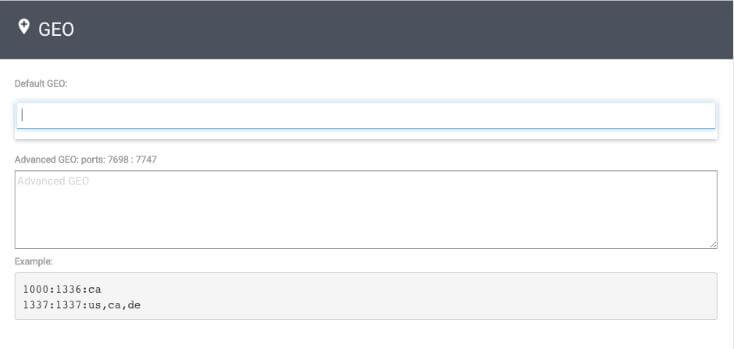 These are some of the available choices: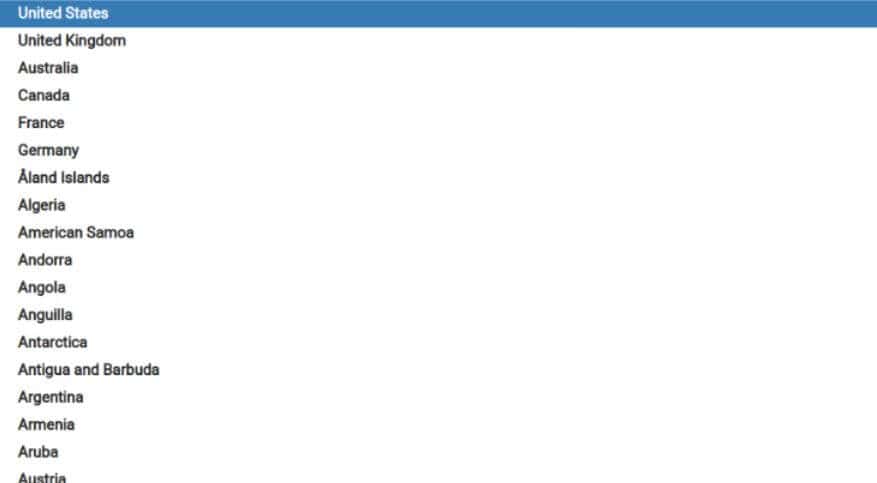 Proxy type. Not available
ASN/Provider/Carrier. Not available
Protocols
Microleaves support HTTP, HTTPS, SOCKS4, and SOCKS5 protocols.
Dashboard
Usage statistics. Not available
Credentials/Whitelist IP change. Yes.
Support tickets. Yes.
Renew plans. Yes.
Live chat. Not available.
Customer Support
You can create a support ticket on the dashboard. We went ahead and created two tickets but none of them were answered within 24 hours. Our guess is that maybe Microleaves pay more attention to bigger clients and we purchased one of their smaller packages. However, in our opinion, all clients should be treated equally and we were definitely disappointed with their customer support.
Performance
We checked the proxy speed using the free FOGLDN Proxy Tester.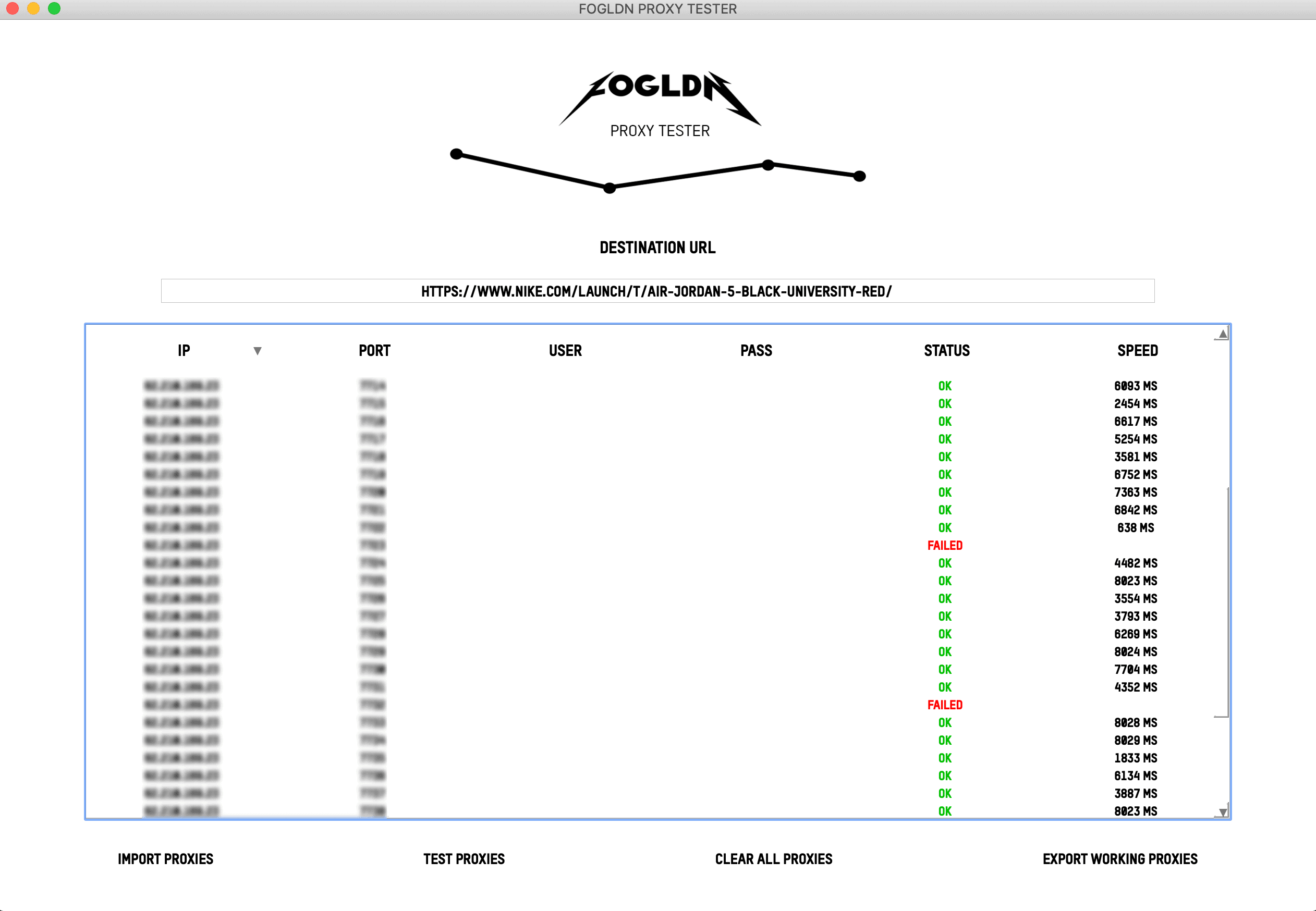 When it comes to speed, Microleaves residential proxies performed averagely.
Then we tested the overall performance of Microleaves proxies by using our own testing script. During this test, we gradually increased the number of concurrent connections and put the proxies on a huge load.
Overall, after this test, Microleaves residential proxies don't look too good. At first, when the number of concurrent connections was low, they performed pretty well. However, once we increased it just a little bit, the number of connection errors wildly increased.
To make sure that our test results are correct and the bad performance is not our fault, we ran the same test a couple more times. Despite our efforts, we got the same results, so it's safe to say that Microleaves have a big problem with the connection error rate.
In the graph below, you can see a detailed breakdown of the performance test results. We used a 300 concurrent connections' benchmark.
As we mentioned above, the biggest issue with Microleaves proxies is connection errors. When it comes to blocked IPs, there are not too many of them. However, this fact is mostly related to the nature of the residential proxies because normally they don't get any blocks at all.
We didn't include Amazon to our test because Microleaves don't allow to put a big load on this target and enabling it at the first place is a quite complicated process.
With search engines such as Google and Yandex, we got many blocks. Microleaves proxies are especially heavily blocked with Yandex. With Google, we also got many blocks, which were 503 error (recaptcha). There were some blocks on Wayfair too, but not too many.
When it comes to the average response time, Microleaves are doing pretty well when comparing to other proxy providers.
Conclusion
So, to sum up, Microleaves have some nice features such as country selection on gateways or the fact that a gateway can hold the same IP for a custom time.
As for disadvantages, their support is pretty bad and the connection error rate is extremely high. Even though Microleaves have very fast proxies, as a customer, you won't be able to use it for your benefit as most of the requests will probably come back with the connection error.
Also, one of the biggest drawbacks is that you can choose only five targets and your proxies will work only on these particular targets. However, Microleaves have a switch that enables Google services and using them won't count as one of the five targets.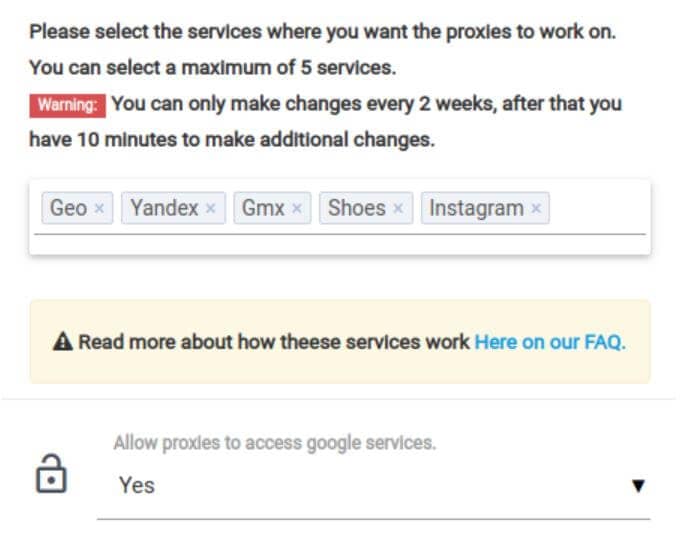 As for Amazon, we've already mentioned that you can choose this target but you still have to write to support and ask them to enable it for you. It seems that Amazon is a sensitive target for Microleaves and you have to agree with certain terms of use. If you won't comply with them, your proxies can get blocked by Microleaves themselves.