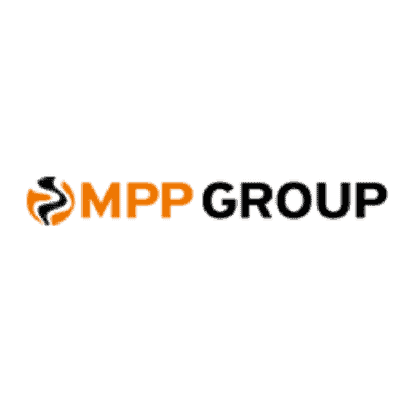 Myprivateproxy
Myprivateproxy offers a pool of 121K IPv4 addresses from 520 different subnets, multiple locations over 16 US major cities across the USA and 8 European locations.
Pricing starts from $2,49/month per 1 proxy
121K IPv4 addresses
16 US cities & 8 European locations
3-day money back guarantee
Myprivateproxy Dedicated Proxies
The long overdue Myprivateproxy dedicated proxy review is finally here. When looking at the website, you might get a little bit confused with their differentiation between dedicated and private proxies, because even though in the proxy world these words are usually used as synonyms, in this case they have been separated.
Myprivateproxy sneaker, PokemonGo and ticketing proxies fall under the dedicated proxy category, while all the generic ones are considered private. "What's the difference?" you might ask. Well, the ones called dedicated are customized for very specific purposes, to fit their names – copping sneakers, relocating yourself to a country where Pokemon Go exists, and being able to buy a bigger amount of tickets than one could usually buy. Also, they come with a price – Myprivateproxy sneaker and PokemonGo proxies are around 1.5 times more expensive than generic private proxies.
When I approached them for a trial, they gave me a few of dedicated proxy IPs from each category, but I quickly realized that it was actually not what I needed. So one email later, I received 500 data center IPs to test out – from one of the generic private proxy plans. I did the usual connection success rate test, starting from 50 instances and finishing with 500.
General Review
At first glance, it seems that they offer a lot of features with their proxies, which you can see in the image below:
The closest plan to what I tested is MPP 500, with price per proxy as low as $1.36, multiple locations and multiple subnets included. It's pretty basic, but why reinvent the bicycle, you know?
Tested plan: 500 DC IPs
Type: Data Center
Webpage: https://www.myprivateproxy.net
Traffic
Unlimited traffic with all plans.
Pricing
Myprivateproxy pricing depends on the amount of proxies included in the plan. The price per proxy drops with the amount of proxies purchased which is completely reasonable. Though, it's worth noting that the "price per proxy" gets less and less accurate the more expensive the chosen package is. You might think that you are getting a discount when you look at the crossed out number of proxies, changed into a slightly bigger number of proxies (for example, 2200 instead of 2000), but actually you will be paying for all proxies plus the prices are rounded up.
Pool Size
Based on an Excel file they shared, their proxy pool size is somewhere around 100k proxies.
Locations
Myprivateproxy offers private proxies from multiple data centers located in 16 major cities across the USA and 8 locations in Europe:
| | |
| --- | --- |
| Canada | 506 |
| Germany | 1757 |
| France | 758 |
| Luxembourg | 1011 |
| The Netherlands | 2023 |
| Sweden | 1012 |
| United Kingdom | 3032 |
| United States | 81956 |
| Grand Total | 92055 |
Authorization Method
You can find all of the IPs assigned to you in the dashboard, with their respective usernames and passwords included. You can, alternatively, whitelist up to 10 IPs. In an e-mail I got from MPP, they say that if the client needs to authorize more than 10 ISP/VPS IPs with their proxies, MPP increases the limit.
Proxies Filtering
In My proxies section in the dashboard, you can see the location of each IP. However, when downloading the IP list there are no specified locations. If you want a specific location, you have to check and hard code it manually, which makes it unnecessarily difficult to use. In the same email I got from them, they do say that the client can fetch the proxies via API too, and by doing this they can also extract the locations. You can get more information by logging into your MPP account and checking the API subsection on My Proxies page.
Supported Protocols
Myprivateproxy supports the HTTP protocol. They mention in the email, that on dedicated plans they also activate the SOCKS5 protocol and based on a request, on private plans they could do that too.
Dashboard
Usage statistics.

No.

Credentials/Whitelist IP change.

Yes.

Support tickets.

Yes.

Renew plans.

Yes.

Live chat.

Yes/No
Support
Addressing the confusion of the dashboard's "Live chat. Yes/No" situation: although there is a button to start a live chat, it doesn't work. This purplish button at the top right corner does exactly nothing, but refreshes the page you're already at.
It is, however, possible to create a ticket or ask your question via the Get in touch form. The replies come directly to your email. After asking for a trial I got a small amount of IPs for those very specific purposes that didn't match my testing needs. When I explained in an email what I need the proxies for, it all got resolved in less than a day, which is pretty cool.
Performance
It is obvious that Myprivateproxy dedicated proxies perform really well and the success rate is always around or above 80%. The amount of instances inversely correlates with connection success – the more threads, the less successful connections you get, which is pretty normal and the drop isn't too significant.
Seeing the overall success rate to all targets it's rather obvious that Myprivateproxy data center private proxies perform well connecting to almost all targets, except for Yandex and Google. This is not completely unexpected, considering that both are search engines and they generally put more effort into blocking proxies to avoid scraping. Myprivateproxy success rate to Google (48.7%) does overperform our recently tested Storm Proxies (27.36%) though.
The main block reason for Yandex were captchas (200), for Google – recaptchas (503). In the case of Amazon, it was a bit of both 503 and 200 errors.
Back to the email I got, MPP mentions that if you want proxies for a specific target, they will make sure that success rate will be much higher. I tested proxies that were selected randomly and success rate was pretty good that way too. Note, that if you do choose Myprivateproxy as your provider – make sure you get proxies for your specific needs.
I have no complaints about response speeds, Myprivateproxy dedicated proxies are FAST. The response speed at 300 concurrent connections averages at 1.58 seconds. No further comments needed.
Conclusion
To sum it all up, despite a couple of hiccups in performance, the non-functional live chat and somewhat unclear pricing, Myprivateproxy private dedicated proxies that I tested performed very reasonably.
Their proxies are fast, although the speed tends to decrease with the increased amount of concurrent connections. The success rate to all targets is pretty close to being 100% overall, except Yandex, with almost a full 100% block rate and Google, which gets a lot of captchas.
Generally, Myprivateproxy didn't invent anything new, the service does what needs to be done.
Since most of their issues aren't too significant and the proxies generally perform well, I'm giving Myprivateproxy a rating of 8.3/10.
P.S. I didn't check any of their dedicated proxies, so if you had any experience with those, how did they perform? Feel free to share in the comments!