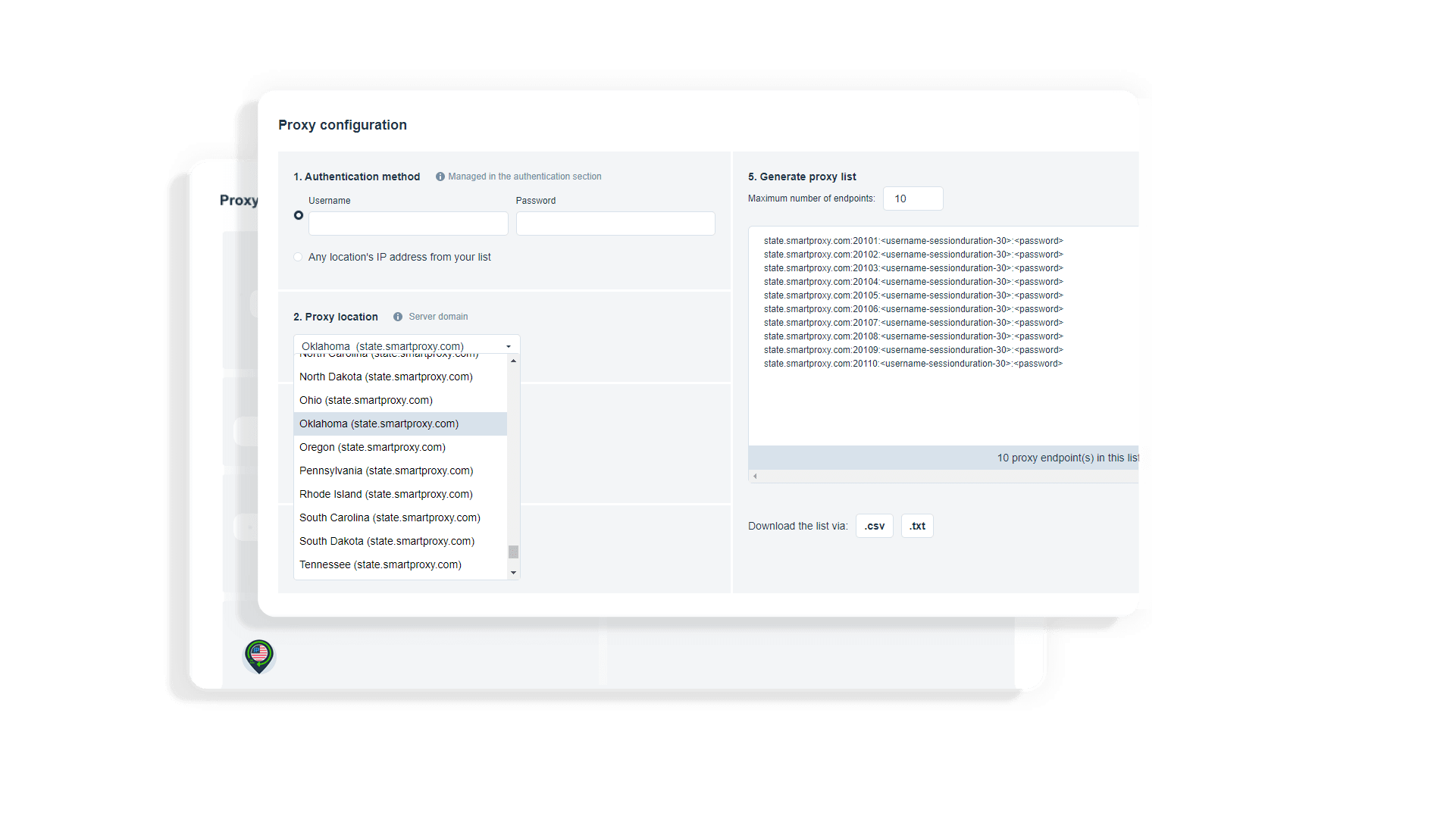 Proxy provider Smartproxy has announced two new improvements before year's end. They should improve the quality of life for two of the company's largest client groups: sneakerheads and multiple account managers.
Both changes apply to residential proxies only. They are in effect already.
The first part of the announcement involves location targeting – Smartproxy now allows choosing from any of the 50 US states. This broadens the company's range of locations, which used to cover 195 countries and 8 major cities throughout the world.
The second part of the announcement introduced extended sticky sessions. They now last notably longer – up to 30 minutes. The 10 minute option remains for those who need it.
Keep in mind the words up to: a residential proxy can disconnect at any time because it relies on real users. Another caveat is that the feature only works with username:password authentication for the moment.
Overall, the new improvements are welcome and should further strengthen Smartproxy's position compared to its main competitors.