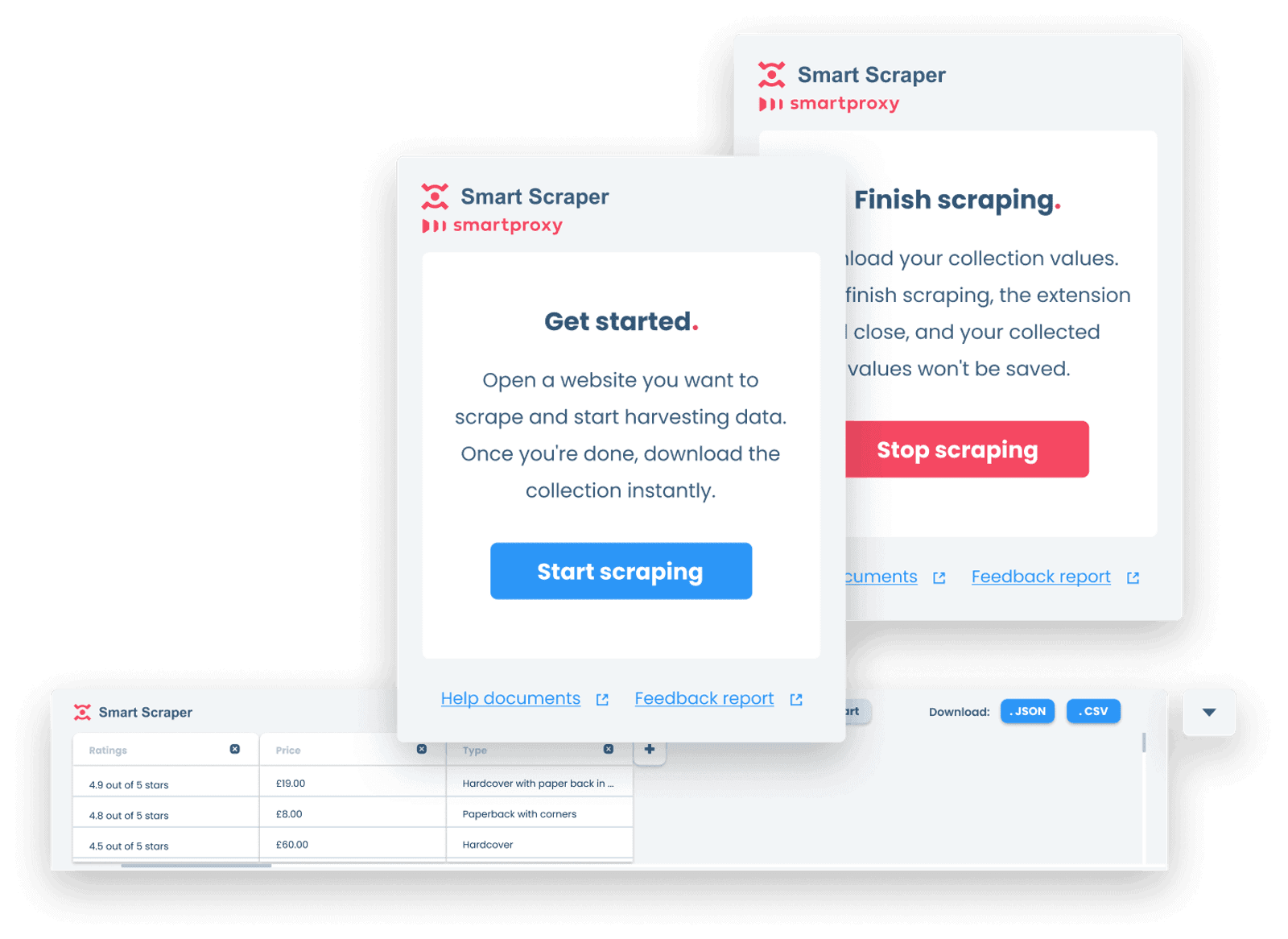 Proxy provider Smartproxy has released Smart Scraper, a browser extension for visual web scraping. Available free of charge on Chromium-based browsers, it allows collecting data from any website with a few mouse clicks.  
The extension uses something called smart selectors. Put simply, once you click on something, it automatically selects similar fields: be it product titles, prices, or other data. The extension then structures this information into nameable columns. You can preview the output at any time and, once happy with the results, extract the data in .JSON or .CSV formats. 
Smart Scraper can handle websites with JavaScript. Otherwise, it's pretty basic for now: the extension doesn't support pagination, URL crawling, or tasks that involve multiple steps. You also can't modify the selection path by hand. Still, it should already prove a handy tool for speeding up manual data extraction. 
We tested Smart Scraper with several major websites. It worked best with e-commerce sites like AliExpress and Amazon. Google had issues selecting all organic results, though this should be fixed with future versions.
Curiously, Smart Scraper doesn't require Smartproxy subscription – you can download and use it straight away, free of charge. However, this also means that you'll be using your own IP address instead of proxies. This issue can be overcome by pairing the tool with Smartproxy's browser extension (subscription needed). I suppose we can expect the proxy functionality to be added as a premium feature later on. 
Smart Scraper is available today on Chrome Web Store.