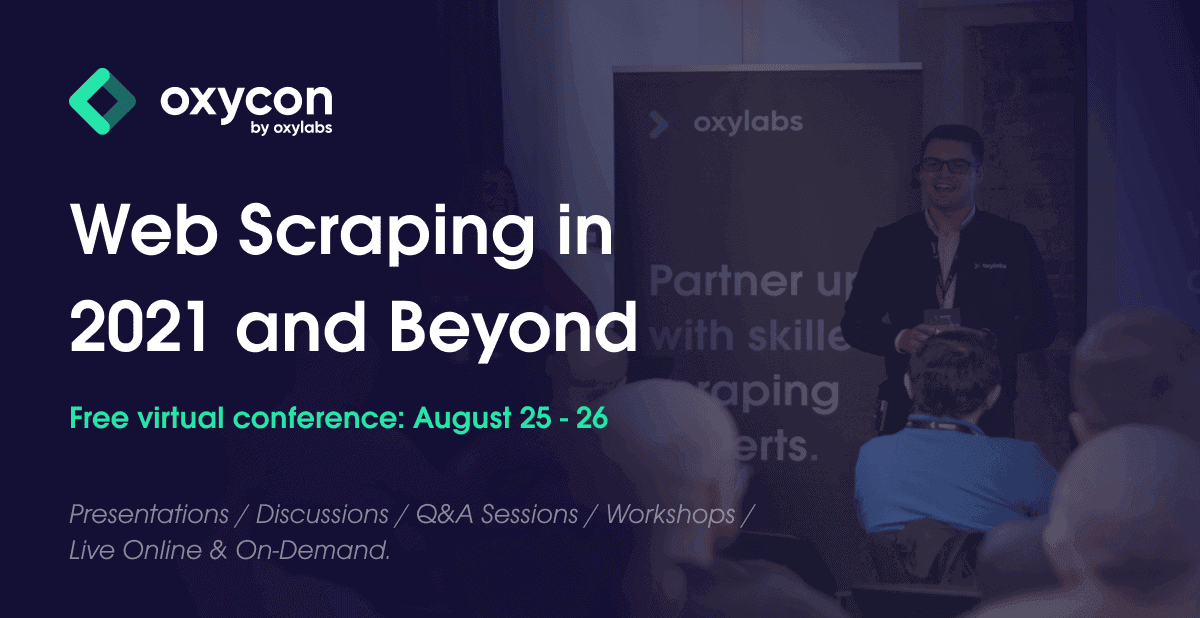 Oxylabs, the Lithuanian provider of premium proxies and data scraping tools, will be hosting a virtual two-day conference about web scraping. The event is set to bring global business leaders and Oxylabs' team together for in-depth, engaging talks and workshops.
This year's OxyCon will feature talks, panel discussions, Q&A sessions, and workshops on three topics:
Data collection for business.

There's plenty of information on the web about how using relevant data can help companies make better decisions and enhance their performance. But actually gathering that data can be really hard. This first topic will cover the latest data collection standards and how to navigate the complexity of web scraping.

Web scraping for developers.

Data targets are becoming more complex every day, posing new challenges. Developers must devise clever ways to overcome them. The technical side of online scraping will be the emphasis of OxyCon 2021, with a variety of discussions and workshops.

What's next in web scraping?

Over the last few years, artificial intelligence and machine learning have brought significant advancements in web scraping. This raises a natural question: what else can we expect? In this year's OxyCon, industry leaders will give their predictions for the future.   
You can register now free of charge on https://oxylabs.io/oxycon. The event schedule will be available soon.