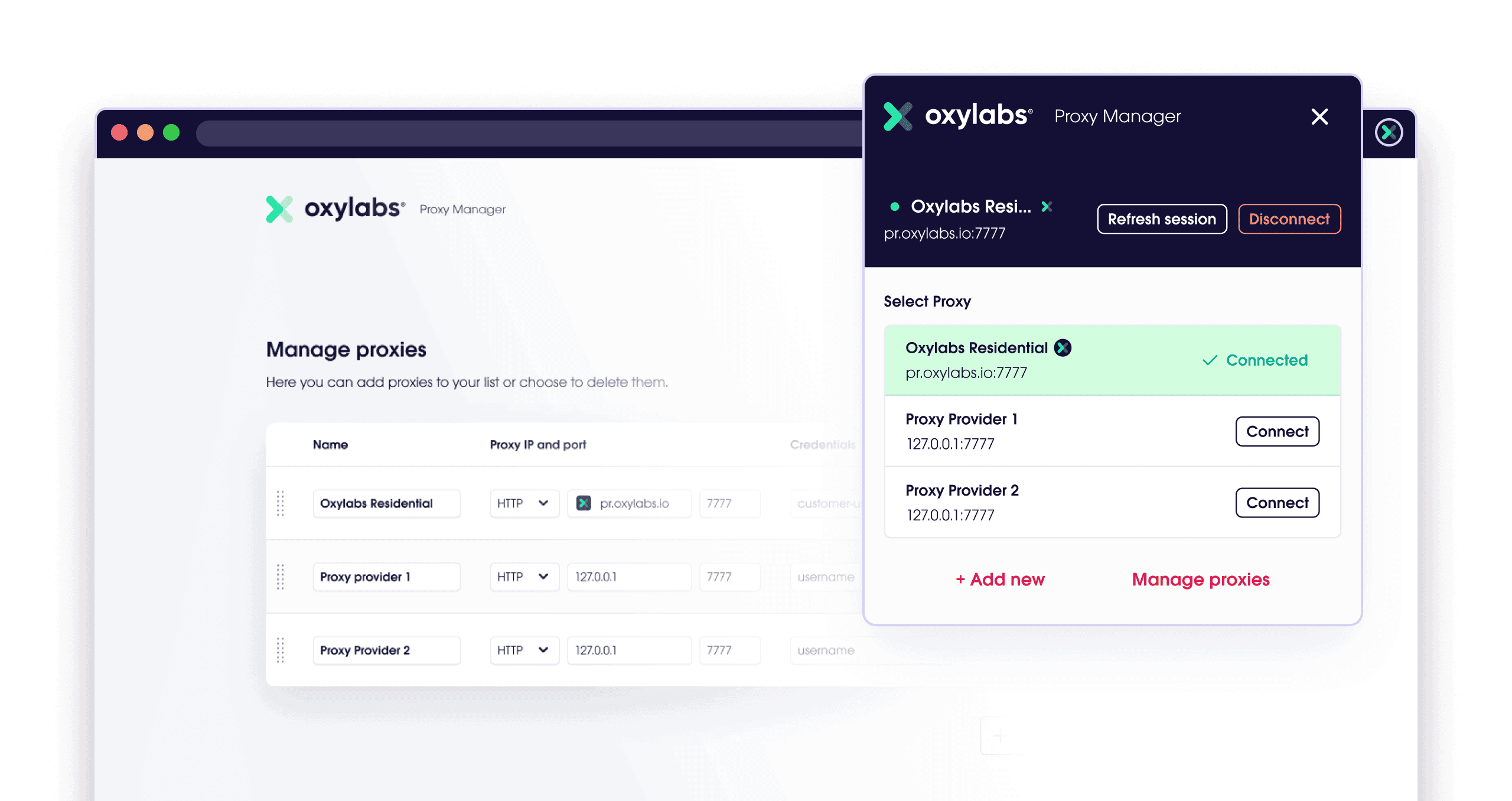 Lithuanian proxy provider Oxylabs recently launched a new extension called Oxylabs Proxy Manager. It helps to control proxy servers on Chrome-based web browsers. 
According to Oxylabs, its new extension is a simple-to-use and no-strings-attached tool that simplifies work with proxies on a browser. It allows setting up an unlimited number of proxy servers and switching between them with one click. The tool supports HTTP, HTTP, and SOCKS5 protocols.
One of the extension's biggest benefits is that it doesn't enforce vendor lock-in. In other words, anyone can use Oxylabs Proxy Manager with any proxy server. The only proprietary feature reserved for Oxylabs' residential proxies is the ability to refresh sticky sessions without editing the username. 
At this point, the extension is pretty simple. However, it should be enough for users that don't need advanced functionality, especially if they are Oxylabs' clients. 
Oxylabs Proxy Manager is available today on Chrome Web Store.