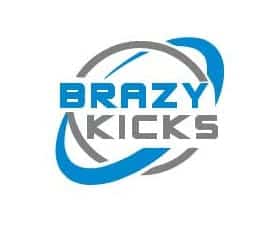 Brazy Kicks is one of those Twitter and Discord-based proxy providers that sell sneakerheads the tools to grab their kicks.
Usually they are just a guy or two reselling larger proxy networks at a huge profit. The IPs come from God-knows-where, the proxy servers lack features, and their availability is often less predictable than summer rain.
But this is fine if you just want to get some shoes. All you really need is for the proxies to be fast, reliable, and work with the main botting software. The price is also a concern, but that's a given.
Brazy Kicks delivers all that – or at least aspires to. Here you can choose between 10Gb/s datacenter proxies or residential IPs in the main sneakerhead locations throughout the US, UK, and Japan. There are weekly and monthly plans, and you can buy as few as one proxy address. You're also given a few self-service features and some customer support.
But is that enough to choose Brazy Kicks over many other capable sneaker proxy providers? Let's find out.
Key Features
Proxy types: Datacenter, residential
Locations: Japan, US, UK
Targeting: Only for residential proxies
Authentication: User:pass, IP whitelisting (DC only)
Sub-users: Not available
Dashboard: Not available
Support: Discord, Twitter
Pricing: Dedicated weekly proxies cost $0.75-$0.90 per IP
Payment options: Paypal
Free trial: No
Services
Brazy Kicks Residential Proxies
Brazy Kicks sells an unspecified number of residential IP proxies. Using the provided proxy generator, you should be able to generate as many addresses as you need. The proxies are located in New York, Chicago, Virginia, and Asburn.
A curious thing about these proxies is that they don't rotate. Normally, residential IPs come from end-user devices; but these IPs are supposedly taken directly from the ISPs.  In general, residential proxies are harder to detect than datacenter IPs, so you should use them with more protected sneaker sites.
The proxies support only user:pass authentication, and you can't choose the proxy type (meaning no HTTPS or SOCKS proxies for you).
Brazy Kicks also offers 10Gb/s datacenter proxies. They sit in servers in Japan, Ashburn, Chicago, NY, UK.
Unlike many other smaller sneaker proxy sellers, the provider doesn't simply resell the IPs – it owns the servers. This is pretty impressive considering the costs involved and gives Brazy Kicks credibility.
These proxies are private IP addresses that you won't have to share with anyone. They come from multiple subnets (I couldn't verify how many), so one ban won't shut down your whole proxy pool.
Datacenter proxies used to be the go-to for sneakerheads. They're very fast and cost significantly less than residential IPs. But nowadays, such proxies are a pretty risky bet. Websites like Nike, Adidas, and Shopify ban users and bots with suspicious IP addresses, and datacenter IPs are very easy to detect.
So, if you go with datacenter proxies, try to keep your expectations realistic. 'Compatible' means that the proxies might work, or rather than they should work, not that they undoubtedly will.
The proxies support both user:pass and IP whitelisting.
Pricing Plans
Brazy Kicks proxies are not that cheap: you can get monthly datacenter proxies for $1.45/IP – but that's for the large package. Options with fewer proxies can cost you up to $1.85/IP.
If you want residential proxies, you can only get one monthly plan from Brazy Proxies for $15 per GB of data. Again, this is not cheap and reaches into the territory of the larger and more established proxy providers, such as Smartproxy.
The pricing only makes sense if you need proxies for a short while or have small traffic needs. Otherwise, don't go with Brazy Kicks if you're looking for bargains.
You should also know that Brazy Kicks receives its proxies in batches of limited quantities. For instance, when I first tried buying a residential proxy pack, it was out of stock; next week, around one thousand GBs were available. As a result, all IPs might be sold out before larger releases, so you should consider an additional – or alternative – provider.
How to Use Brazy Proxies
Registration
The Brazy Kicks website is built on WooCommerce, an e-commerce platform, so account creation is a very familiar experience. Simply enter your full name, email address, and country.
The one difference is that you'll be asked to choose your authentication method (this only applies to datacenter proxies). That's it!
Because there's no dashboard, the only thing you'll be using the account for will be to buy more IP packs.
Proxy Setup
After buying a datacenter proxy plan, you'll receive a list of proxies. They will work for a period of time based on your plan and deactivate once it's over.
You can check the proxy status or change your whitelisted IP address using the website's 'Proxy Manager':
If you buy a residential proxy plan, you'll receive a username, password, and a link to a proxy generator. Using the generator, you can select one of the several available locations and generate as many proxies as you need.
Customer Support
You can reach the Brazy Kicks support in two ways:
by messaging their dedicated BrazyKicks Customer Support account on Twitter
By using the #open-support-tickets-here Discord channel.
I contacted the provider's customer support on Discord. An agent was quick to pick up my ticket, apologizing that it was still early hours where they were located. Still, the answers came in quickly and were very helpful, even after our conversation extended to numerous questions.
Overall, Brazy Kicks' support left me with a very favorable impression.
Conclusion
The idea behind Brazy Kicks is very simple: give us money, and we'll rent you proxies to cop that grail.
The provider's service is basic and based on a hacked-together e-commerce store template, but it does the job.
The proxies come and go, but they cover all the main sneaker locations, and there's even Japan thrown into the usual mix.
The pricing is fair, but only if you need proxies for a short while or you don't plan on using much traffic. Otherwise, there are better options.
There are some value-added features like the proxy generator (unlimited proxies? Now that's a selling point!) and whitelisted IP changer. Brazy Kicks has also nurtured Twitter and Discord communities for customer support, as well as information about sneaker drops.
All things considered, should you choose Brazy Kicks? I'd say yes, but not before looking at what the sneaker proxy market has to offer.